There's no better time to talk about critical in-building communications and public safety. We'll talk about smart building networks for audio and public safety. Experts will help us discuss solutions for intercom, public address, voice evacuation, emergency alerts, and sound detection solutions.

The addition of network audio systems enables pre-recorded audio to be set in areas where staff gather to remind them of social distancing requirements or to broadcast automated reminders for hand washing in shared spaces such as kitchens, or near vending machines.

We'll learn about the latest products and the challenges of integration.


Safety & Audio Sponsor:




Learn more about the Smart Buildings Power Hour series.


Presenters: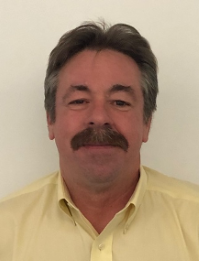 Chris Wildfoerster
Business Development Manager, Audio
Axis Communications, Inc.
Chris Wildfoerster is Business Development Manager for Audio Solutions at Axis Communications, Inc.
In this capacity, he is responsible for developing strategies to expand Axis' presence in the audio market.
Wildfoerster has three decades of experience in audio and controls industries building channels, driving strategic partnerships, and developing go-to-market strategies in the commercial and professional AV markets.
He has worked with industry-leading companies such as Bogen Communications, BOSE, Crestron Electronics, ClearOne, and MUSIC Group.
Wildfoerster has been an active contributor to AVIXA, CEA, CEDIA, NSCA, and various other associations.
He is well known for his expertise in working with AV / IT integrators and distributors, discovering new channels to market, and forging business and technological alliances.

Bob Snyder
Editor-in-Chief
Channel Media
Bob Snyder is the publisher of SmartBuilding.News, Digital Signage News EMEA, European Solution Provider and more.
For the past 10 years, he has been the Content Chairman for the SMART BUILDING CONFERENCE at ISE.
Event Information
Date
24 March 2021
Time
1:00 PM - 2:00 PM
Eastern Standard Time
Type
Webinar