How to List Your Company on AVIXA Xchange
AVIXA Xchange is the pro-AV industry's exclusive digital ecosystem. At its core, Xchange connects AV solution providers with end-user buyers and specifiers, 365 days a year.
By creating a company listing, you will be in the right place when customers search for AV providers. You will also be able to share content, form groups, connect directly with your target market, and more.
Don't miss your chance to create an early presence on Xchange.
Explore Levels of Reach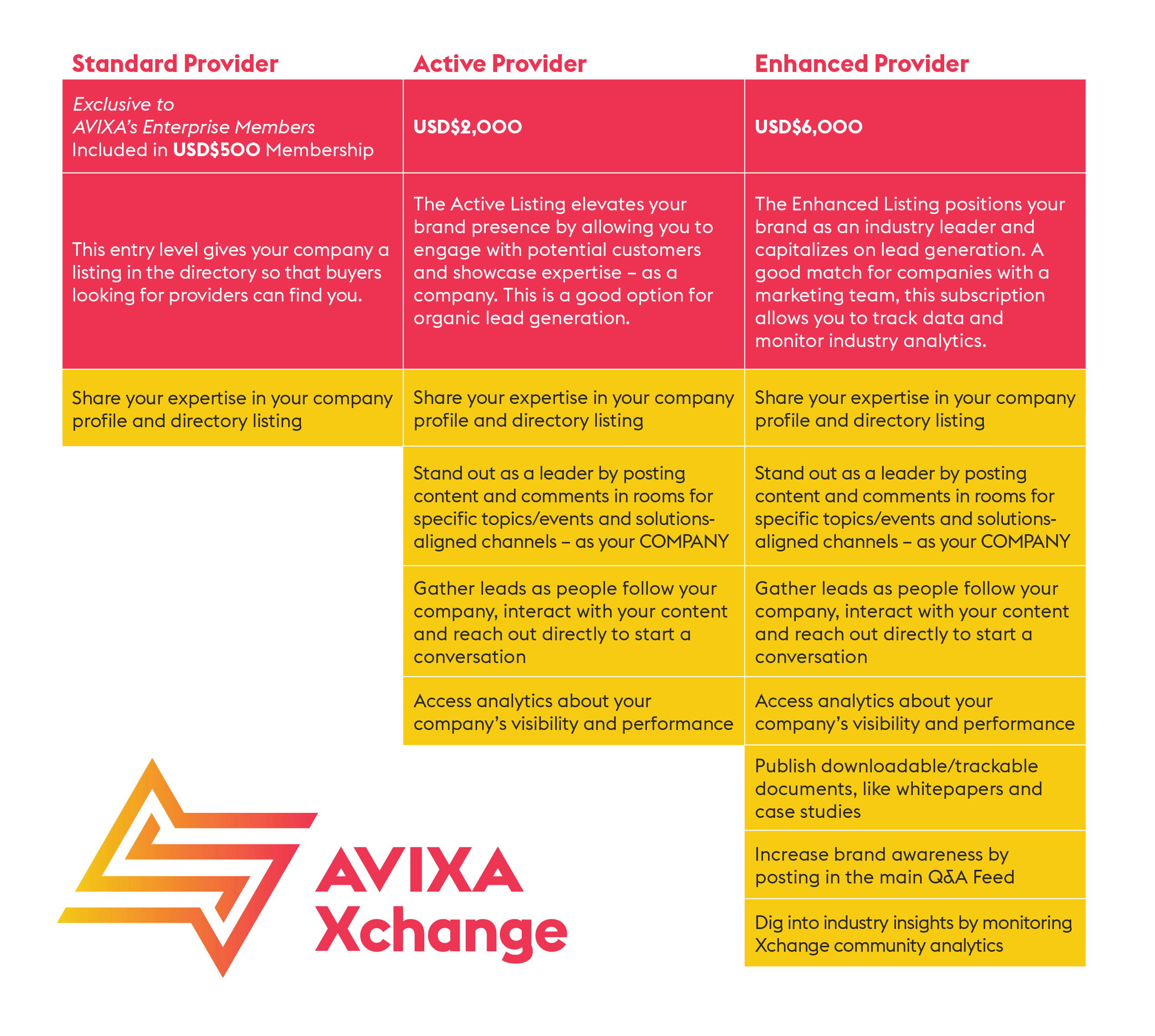 If your company is an AVIXA member, lock in this introductory pricing for three years if you purchase an Xchange subscription by August 1, 2022. Contact us to get your special code.
Take a Peek at How it Works
But you don't have to wait to check out AVIXA Xchange. You can sign up as an individual now! Sign up here: