Summertime Live Music Gets Even More Immersive
Posted on Jul 23, 2019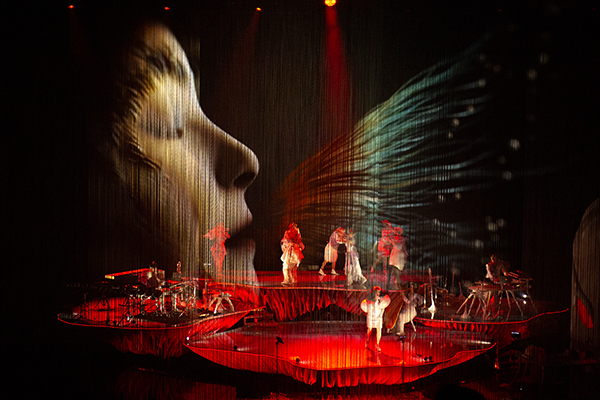 Summertime is all about immersive audio. Music can be heard everywhere, pouring out of open windows and filtering beyond the gates of outdoor concerts. The weather adds intensity with heat and maybe the bonus of humidity in certain climates. And then there's an additional natural contribution, the sound of birdsong.
All of these elements are enhancing the immersive music experiences that seem to be happening everywhere this summer. The term "immersive" is used a lot, and it means many different things, but something new is happening in 2019.
In coverage of various "immersive" concert experiences this summer, mainstream tech journalists and music fans alike have reported that they're hearing shows differently. Those who doubt that the average listener can discern between a cheap pair of ear buds and an exquisitely mixed production might soon feel reassured that when a truly immersive experience is created, people notice the difference.
Nature's Reverb
New York City's newest starchitect venue, the $475 million multipurpose cultural center known as "The Shed," rolled open its doors (literally, the hybrid indoor/outdoor venue is on wheels and rolls into concert configuration) with maximum immersion this spring. It served as the launch venue for "Cornucopia," the latest ephemeral expression of one of immersive art's most dedicated creators, Björk. A 360-degree d&b Soundscape system, paired with a highly specialized and portable natural reverberation chamber developed by Arup, added new shapes to sound waves at these mystical shows.
Not So Far, Far Away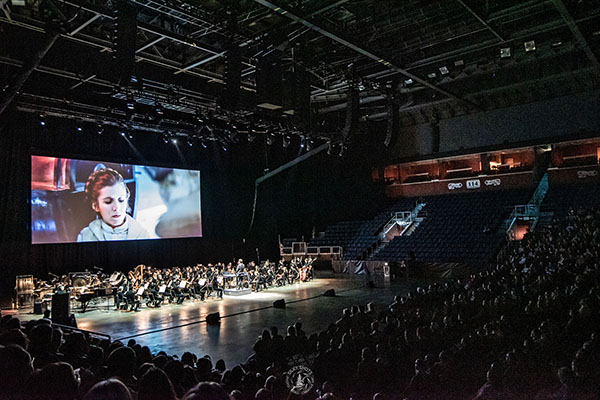 The music we know so well, John Williams' epic score for Star Wars: The Empire Strikes Back, took on added dimensions in a fully immersive deployment of the L-Acoustics L-ISA system for a performance by the Colorado Symphony. This was another spectacular L-ISA wonder supported by Clearwing, the production company that changed my life last summer with the Bon Iver show at the Santa Barbara Bowl. And just as with audiences at that gorgeously rendered show, Colorado music fans too were mesmerized. In the L-Acoustics press release on the event, Aric Christensen, the symphony's head of audio, paid testament to the average audience member's perspective on these new immersive experiences: "An older, retired gentleman who lives across the street from me took his grandkids to one of the shows. He knows where I work, and when I saw him a few days later, he said, 'Hey, that was really way above what I was expecting; my grandkids thought it was over the moon and one of the best concerts they'd ever seen.'"
Quadrophonic Lives On
What better time to bring back that 1970s classic, quadrophonic sound, than the summer of 2019, right? Its four channels of sweet music, delivered from the corners of a space, are definitely immersive in nature. Well, actually, the electronic music pioneer Suzanne Ciani, didn't need to bring it back, because she has been working in the immersive medium for ages. Still, even she said it in this story from Pro Sound News by Steve Harvey: "We're in an era of spatial immersive sound." Meyer Sound provided the gear to make Ciani's quad concert a modern-day reality at the Los Angeles Public Library's Mark Taper Auditorium.
Check the Weather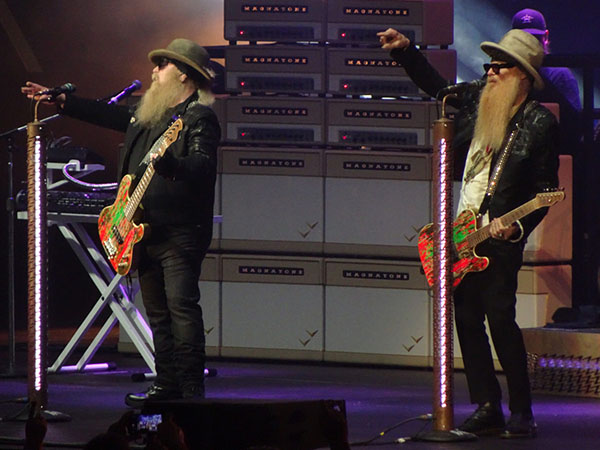 So, this might not be immersive in a technical sense, but temperature and humidity can influence how much an audience feels enveloped by audio. This summer, systems techs are using new tools to help in the ongoing battle with attempting to measure and compensate for atmospheric fluctuations during concerts. This too is an L-Acoustics thing, specifically the P1 Sensor for temperature and humidity measurement and the Autoclimate function in the LA Network Manager, which made things sound more consistent despite the inevitable shifts in atmospheric conditions at ZZ Top's 50th Anniversary tour launch in that most humid of all places, Houston.
A Chorus of Birds
My favorite non-technical example of immersive sound so far this summer is the addition of birds chirping and tweeting to the "Caramoor Takes Wing! Celebrating Birdsong" series. From The New York Times account of the event: "The clarinetist and naturalist David Rothenberg engaged in a live improvisation with the birds. As bird sounds drifted into the area Mr. Rothenberg imitated them. But it took his turning on a recording of such sounds to really get the conversation going."
So, there you have it, immersion in all its many forms is on stage and in the air this summer. Make sure you get to a show near you, so you can say you liked immersive sound before it was cool.
TOPICS IN THIS ARTICLE