Must-See at Center Stage: How Heather Shaw Creates Mega-Star Production Designs for Mariah Carey and Kendrick Lamar
Posted on May 14, 2019
Place yourself for a moment in that most glorious of design phases, the one at the very start of a project, when just about anything is possible. That is the purest, most free place — the place of the unfettered imagination.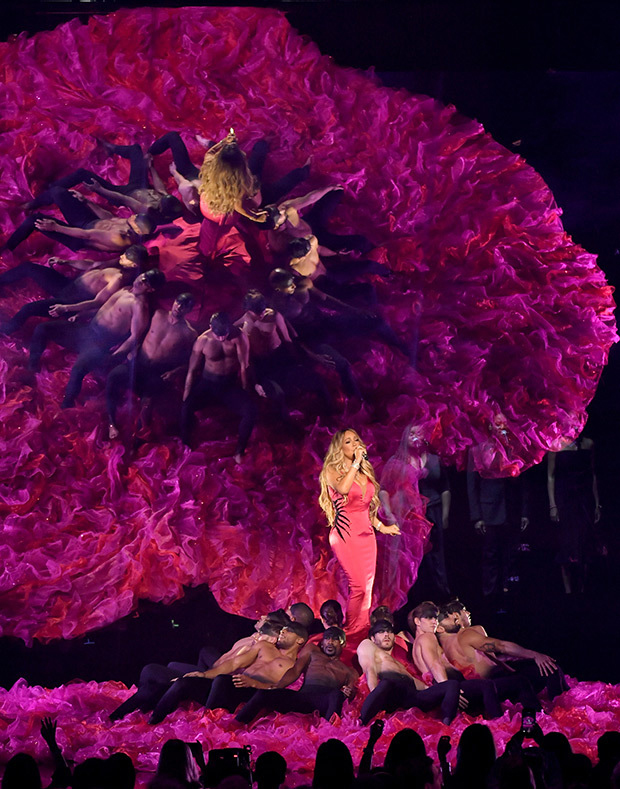 That is where Heather Shaw works. At least that's where she starts, just like anyone who translates speculative designs into logistical reality. Except she lets her creativity run just a little bit farther, into slightly more impossible territory, before she pulls it back and starts thinking about how to hang everything up and plug everything in.
Heather Shaw is the CEO and founder Vita Motus, the real-life destination for unfettered imagination's most limitless production designs. Vita Motus is a mutli-disciplinary design firm, in the most artistic and simultaneously practical sense of the phrase. Global trend-setting artists and festivals approach the company asking for something that defies description. Something that hasn't been done, and that doesn't look like anything else. Something that will help them make their mark.
So, given that abstract mandate, Shaw and her team go to work. But in the early phases, it might not look like any work most have ever known. In fact, that much is essential: "As designers we have to think illogically for quite some time so that we can get something that's not normal, or not what people have seen, and then dial into it so that we can make it logical and functional," Shaw describes.
That mystical process of building something completely surreal that actually takes into account the practical questions of where and how sound reinforcement, video and lighting will fit into the scenario is what Shaw will be talking about at InfoComm Center Stage 2019. In her session, "Creating Immersive Stage Designs that Connect Artists with Audiences," on Thursday, June 13 at 2:30 p.m., Shaw will discuss the many earthly factors that factor into her otherworldly designs.
"As a design firm, we're thinking about an overall concept and narrative before we start thinking AV or sound," Shaw explains. "Then, inside of that, we also try to get very sculptural with whatever it is that is AV, and a lot of that sculpture does end up affecting the sound." Which requires further refinement of designs to deliver a complete sense of utter originality, "while also maintaining that functional ideal that it needs to sound good."
Balancing that requirement is the opposing force in design consideration, when the sound equipment affects the visual elements of a Vita Motus design, creating line-of-sight challenges and aesthetic re-evaluation moments. But it's all worth it, Shaw says, because music "is the point of why people are there. So we try to figure out how to design a PA into the sculpture."
The balance will be a familiar one to anyone who comes to see Shaw's session at Center Stage, and there will be much to take away in terms of how to adjust for the physical and logistical eventualities in every imaginative creation. After all, every project, no matter how unlimited the prospect (or budget), is bound by similar guideposts. Location, infrastructure, event duration and spatial and structural concerns will always be there, so what are some new ways of factoring those into imaginative production designs?
But more importantly, how do all these elements come together to create memorable experiences? One of the greatest rewards that Shaw finds in her work is exactly that: "I like it when people are just having a really good time inside of a space. And you can tell everything in the whole production, from the design, to the sound, to the video, to the festival, are all flowing really well. That's my favorite part, when everyone is just able to enjoy themselves."
See Heather Shaw at InfoComm Center Stage 2019 (Booth 3161) on Thursday, June 13 at 2:30 p.m. for her talk with Center Stage Program Director Kirsten Nelson, "Creating Immersive Stage Designs that Connect Artists with Audiences." Then learn more from Shaw at the "Center Stage Meet the Experts" session directly afterward from 2:30 p.m. - 3:00 p.m.
TOPICS IN THIS ARTICLE