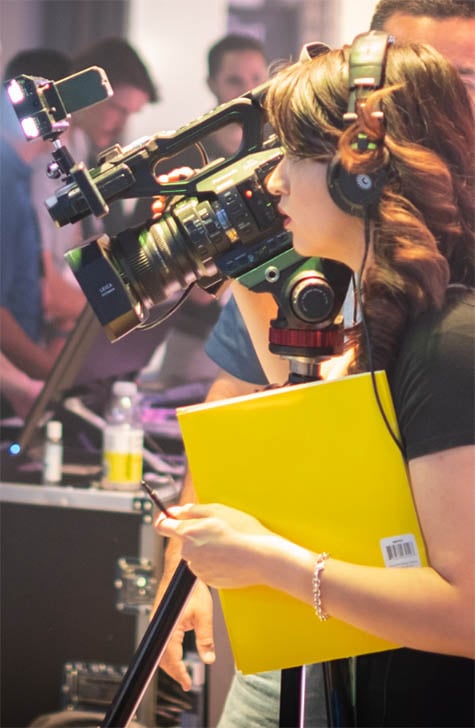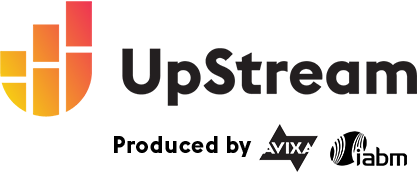 Content production and streaming skills are now required for the AV professional skillset.

From producing a global town hall to streaming a hybrid classroom lecture – the AV profession is at the forefront of another boom.

Feeling the pressure? AVIXA can help you tackle the challenges of capture, storage, streaming and distribution.
The presentations and panels exploring these topics include:
Streaming Sessions: Platforms, Practicalities and Pitfalls: Panel, moderated by David Davies, Technology Journalist and Editor
Sustainable Streaming with Speaker Dom Robinson, Founder of Greening of Streaming
Market Analytics and Data: Sean Wargo, VP, Market Intelligence, AVIXA, Lorenzo Zanni, Head of Knowledge, IABM
Remote and Multi-Location Production Workflow for Corporate Events: Panel moderated by Gary Keene
Virtual and Beyond Virtual Production: Panel moderated by Ciarán Doran, Deep Blue Sapphire Technology
And many more – hosted by Amelia Kallman

, Futurist, Speaker, Author

The complete Agenda can be seen below.
The event will conclude with a networking reception giving you the opportunity to talk to speakers and panelists and to meet old and make new friends.
WHO SHOULD ATTEND?

Participation is free of charge for integrators, consultants and end users like in-house AV/IT teams



Note: UpStream has been approved for 5 CTS (no CTS-I/CTS-D) RUs.
DETAILS
26 June 2023
10:00 – 17:30
Networking event to follow
QEII Centre in London
Registration/Coffee/Networking
Intro: Sarah Joyce, Chief Global Officer, AVIXA
Speakers:
Sean Wargo, VP, Market Intelligence, AVIXA
Lorenzo Zanni, Head of Knowledge, IABM
Moderator: Amelia Kallman
Learn what virtual production (VP) is and how it works. Understand how corporates can benefit from having a LED virtual production studio. Find out the key points to be aware of with LED VP and understand where to source high quality LED VP training.
Speakers:
Mark Pilborough-Skinner, Head of Virtual Production, Garden Studios
Mike Grieve, CCO, Bendac
As broadcast and AV convergence intensifies, the ability to deliver seamless, high-quality streaming events – for example, in the corporate and education markets – is highly-prized. Although many organisations will enlist the services of specialist consultants, a significant number will rely on their in-house expertise and need to think carefully about their choice of streaming platforms and supporting infrastructure.
In this session we will look at how pro AV customers can deliver events of broadcast quality and reach informed decisions about technology, security and scalability. There will also be a focus on how they can manage higher expectations during a period when budgetary pressures are increasing for many companies.
Panelists:
Sam Minish, Vice President, Content Delivery, AVIXA
Matt Thompson, AVTEAMUK
Shawn Maynard, SVP & GM, Florical Systems
Moderator: David Davies, Technology Journalist and Editor
This session looks at what it takes to create joined up thinking around end to end energy efficiency in the technical supply chain that underpins streaming services.
Speaker: Dom Robinson, Founder, Greening of Streaming
Moderator: Amelia Kallman
This session will explore streaming game plans that will identify the key strategic outputs e.g: audience outcomes and experience
to shift the focus on the right inputs such as software, signal flow, audio, and video
to make streaming successful.
Workshop presenter: Kashaan Butt, Global Head of Solutions, DreamTek
In a fast changing world technology innovation is the catalyst that drives change, this session will look at some of the best technologies and solutions for now and take a look at what is coming down the line in the near future.
Panelists:
Alex Warren, Manager Sales & Marketing Audio Division UK, Yamaha Music Europe
James Shepherd, CTO, InSync Technology
Simon Browne, VP of Product Management, Clear-com
Moderator: Lorenzo Zanni, Head of Knowledge, IABM
This session will look at the choices an organisation needs to consider when it commits to creating and distributing a large amount of programming and live event footage across its own networks.
The panel will examine the motivations for the effort, enabling technologies, selected vendors/products, and lessons learned by those who have gone through it.
Deborah Jones, AV/IT Sales Manager, QEII Centre, London
Simon Roe, Managing Director, Zest4.TV
Moderator:
Gary Keene, Enterprise Technology Leader
A discussion about the benefits of NDI in a live production process.
Panelists:
Miguel Coutinho, Head of Strategy, NDI
Marc Risby, Managing Director, Digibox
Moderator: Lorenzo Zanni, Head of Knowledge, IABM
This session will explore how to use the power of broadcast solutions to drive engagement and collaboration across the corporate landscape. Discover how clients are partnering with Ross Video to meet the demands of their employees through exceptional video experiences.
Matt Morgan, Business Development Manager, Corporate, Ross Video | Living Live!
This session will look at the technologies and techniques used in broadcast-quality virtual productions and workflows, and explore how you can bring these same values to your own communications to connect with the local and global teams, customers and clients.
What tools and solutions should you consider for creating and managing professional quality, virtual and hybrid events that are immersive, inclusive and collaborative?

Panelists:
Stacia Pfeiffer, Founder Chaos Inc.
Keenan Bailey, Lead AV Technician - Production Division, Jacobs Massey
Kevin Zemrowsky, Technical Director, Imaginary Pictures
Moderator: Ciarán Doran, Co-Founder, Deep Blue Sapphire Technology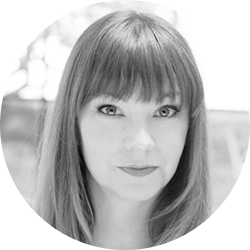 Amelia Kallman
Futurist, Speaker, Author
Conference Host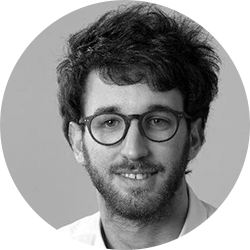 Lorenzo Zanni
Head of Knowledge, IABM
Speaker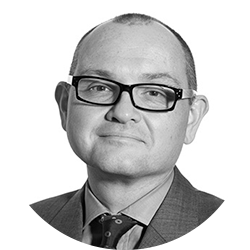 Gary Keene
Enterprise technology leader
Session Chair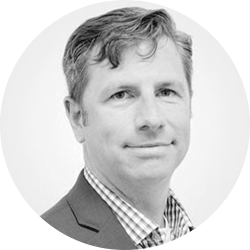 Sean Wargo
VP, Market Intelligence, AVIXA
Speaker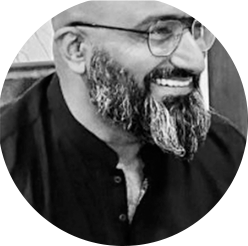 Kashaan Butt
Global Head of Solutions, Dreamtek
Panelist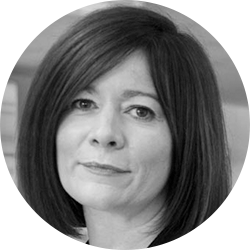 Sarah Joyce
Chief Global Officer, AVIXA
Speaker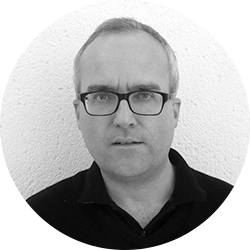 David Davies
Technology Journalist and Editor
Panel Moderator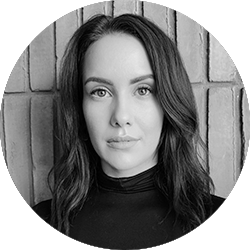 Stacia Pfeiffer
Co Director, Chaos Inc.
Panelist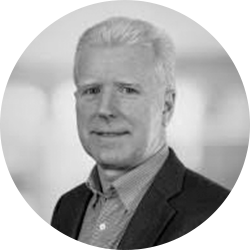 Ciarán Doran
Co-Founder, Deep Blue Sapphire Technology
Session Moderator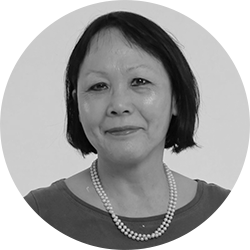 Deborah Jones
AV/IT Sales Manager, The Queen Elizabeth II Centre
Speaker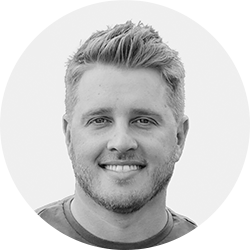 Matt Morgan
Business Development Manager, Ross Video
Speaker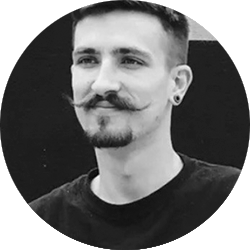 Mark Pilborough-Skinner
Head of Virtual Production, Garden Studios
Speaker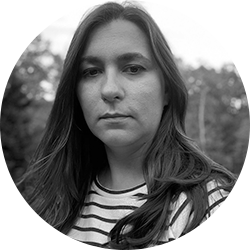 Sam Minish
Vice President, Content Delivery, AVIXA
Panelist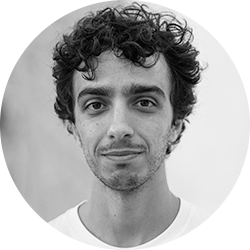 Miguel Coutinho
Head of Strategy, NDI
Speaker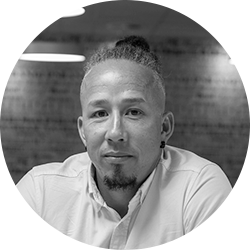 Keenan Bailey
Lead AV Technician - Production Division, Jacobs Massey
Panelist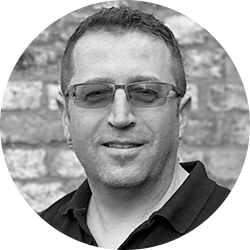 Dom Robinson
Founder of Greening of Streaming
Speaker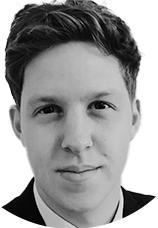 Alex Warren
Yamaha Audio Division UK
Panelist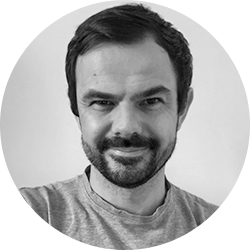 Kevin Zemrowsky
Co-Founder Imaginary Pictures
Panelist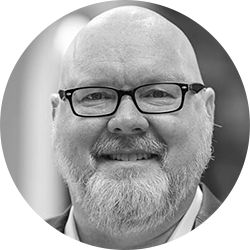 Shawn Maynard
Senior VP & General Manager, Florical Systems
Panelist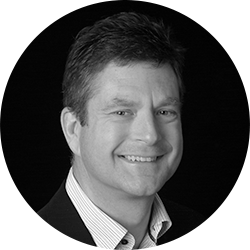 Mike Grieve
CCO Bendac
Speaker
Amelia Kallman is one of 2022's Top 25 Women in the Metaverse. She is a leading London futurist, speaker, mentor, activist, author and regularly consults brands, agencies, and governments on the impact of new technologies on the future of business and our lives. Amelia focuses on the emerging opportunities and risks of XR, AI, data, and IOT. She hosts the podcast XR Star, The Big Reveal and Blockchain in the Metaverse. Clients include Unilever, Tata Communications, Vodafone and Maverick AV.
Miguel Coutinho is Head of Strategy at NDI – the video connectivity technology connecting the videoverse. He leads transformation and growth projects, ensuring the expansion of NDI across the video ecosystem and working alongside product, sales, marketing and R&D leadership to align execution with NDI's long-term objectives.

Previously, Miguel led innovation projects for corporations, public institutions, and startups in Europe, having worked on service and product design, new business development, policy design, and technological implementation. He is a co-founder at Decade Ventures, a startup incubator focused on climate adaptation solutions. Miguel is currently based in sunny Lisbon, where he spends his free time enjoying good food and the Atlantic ocean.
Stacia is a Virtual Production Producer for Dark Matters, working as a producer and consultant in Features and HETV. She holds a Masters Degree in Immersive Storytelling from Royal Holloway, University of London, and previously worked as a Virtual Production Consultant and VR Content Producer for Lux Machina and Dimension/ DNEG. She has 15+ years experience working in Technical Production and Live Events across the US and Europe, and was the recipient of R&D funding from the 2021 Creative Clusters to investigate Realtime application in Interactive AV Installations. She has also worked in R&D for Passion Picture's 'Passion Experiences' division.
Stacia began her career in San Francisco California, where she worked in event production including clubs, festivals and galas. As an event producer, she worked across pre-production and design, consultation, event programming, and technical production/ stage management.
Future plans include writing and development of original scripts and stories which considerfilm making processes and technology, including virtual production, in the initial creative processes. She is also developing location-based multimedia mixed-reality experiences, combining her love of art and installations with her passion for new technology and boundary-pushing audience interactivity. She is currently showcasing a piece bringing greater public awareness to mental health at Outernet, London largest outdoor LED installation.


Sean Wargo is VP, Market Intelligence for AVIXA. He is responsible for helping AVIXA realize its strategic goal to become the authoritative source for market intelligence in the AV industry through data capture, analytics expertise, insight delivery, and world-class market research. Sean was formerly the Vice President of Research at BDS Marketing, LLC and Director of Industry Analysis at the Consumer Electronics Association.
A graduate of Pisa, Durham, Swansea, and Glasgow Universities, Lorenzo Zanni holds a BSc in Economics and Management, an MSc in Business Economics, and an MSc in Data Analytics. Lorenzo is the Head of Knowledge at IABM, and he has been responsible for growing IABM's Business Intelligence portfolio into the authoritative resource it is today. Lorenzo's research is widely quoted in international industry publications, and he has presented at shows around the world, including IBC and NAB Show.
Gary Keene is a successful Enterprise technology leader with a track record of managing services through changes aligned to business needs. His experience is in communication and collaboration with a focus on video, predominantly in Tech and Finance, but he's also run programs to capture initiatives in those sectors and share them across other industries. He's been responsible and accountable for entire service lifecycles, from product, architecture, and vendor choice through to deployment models, security, scaling, and ultimately customer success and satisfaction.
Gary brings almost 30 years of industry experience and has worked for organisations including Google, Morgan Stanley, and Deutsche Bank.


David Davies has been a freelance journalist and editor for more than two decades, specialising in broadcast, AV, music and green technologies.
He is a regular contributor to IBC 365, Installation and FEED, and a long-time writer for several content agencies, focusing on topics including media technology, sustainability and business resilience. He has also written longer-form content, including technical white papers, for leading broadcast and audio manufacturers.
Matt Morgan is the business development manager for the corporate market at Ross Video, where he helps customers find solutions that enable them to host live events with broadcast-quality, reliable technology. Morgan has over ten years of experience working in various technology segments as well as the church production industry.
Before joining the Ross team, Morgan was the lead broadcast engineer at Life.Church, the largest church in the U.S. In that role, he managed a 4K facility that broadcasted to over 40 campuses across 12 states and to viewers all over the world. In his free time, he can be found enjoying lake life with his family in Charlotte, NC.


Keenan Bailey is JacobsMassey's Lead AV Technician within their Production Division.
He brings over 15 years of experience covering a wide range of skills within AV, including and not limited to Audio Production, Live Sound, Recording, Sound Design and Live Streaming. With a background in IT support for computer hardware, software, and remote networking his technical know-how extends to broadcasting technology within the Live Events industry.
Keenan provides guidance on the delivery of Virtual, Hybrid and Live Events. He has a proven background in working with a multitude of clients ranging from corporate and arts sectors, through to the music industry. Producing events such as exhibitions, seminars, live shows, performances as well as keynote addresses.
Marc Risby has worked in the broadcast, post-production and pro AV markets for over 25 years.
Spanning a number of major technological shifts, Marc's career began as analogue became digital video. As the industry evolved from discreet hardware to open-platform computing and file-based systems, Marc has played a key role working directly with customers to provide bespoke solutions to complex workflow problems.
Currently working in NDI, IP Video, Media Streaming, Data Storage, Cloud, AI and Transcoding technologies Marc has an incredible breadth of knowledge of video applications and related technologies.
Marc works with DigiBox's European channel, major customers and suppliers, helping to create custom solutions whilst supporting teams technically and commercially as Managing Director and Group CTO.
Sam is the VP of Content Delivery for AVIXA, focusing on the organization's digital transformation through improved user experiences and access to products. In her role, Sam oversees AVIXA's digital products and portfolio, including AVIXA Xchange, AVIXA TV, and AVIXA.org, as well as the delivery and distribution of content and video for the industry. She is championing video as a lead storytelling medium for the association.
Her background includes nearly 20 years in digital media, working with brands such as AccuWeather, USA Today (Gannett), The Weather Channel and AOL to drive product experience and audience engagement through content integration.
Alex Warren is a dedicated professional, audio technology graduate and enthusiast, currently serving as the UK Manager for Yamaha Audio Division.
With extensive experience in the industry, Alex leads a talented team of technical application specialists, sales professionals, and marketing experts operating across diverse markets such as Pro/AV IT, Live Sound, Broadcast and Consumer Audio.
Through Alex's strategic guidance, the team consistently delivers exceptional solutions and services, demonstrating their commitment to meeting client needs and exceeding expectations. Passionate about innovation and staying abreast of industry trends, Alex's leadership has contributed to Yamaha Audio Division's reputation as a market leader, playing a role in driving advancements and shaping the future of the audio landscape.
Dom Robinson has spent over 25 years focussed specifically on the complex challenges facing the live 'Streaming Media' market. Today he leads business development for pioneering live streaming software specialists id3as.com where the company specialises in delivery of ultra-high-availability, scalable delivery of all elements of live streaming. id3as software has been underpinning much of the financial market fair disclosure, live webcast coverage for a decade or more, with numerous significant deployments in broadcast, OTT and webcast arenas, with platforms scaling to many hundreds of thousands of events and reaching many millions of users with carrier grade SLAs.
A pioneer in the sector, he was responsible for the propositioning, architecture, technical design and implementation of many, now well established, online media publishing workflows. He has always had a strong focus on live / linear content delivery, which requires not only a deep understanding of the computational issues involved, but also of intricacies of network provisioning.
He founded the first large-scale Content Delivery Network in Europe. This CDN was pioneering in its focus on driving IP Multicast adoption in the consumer markets, and between 2001 and 2009 it grew to carry over 150m streams each month for clients as diverse as Sky Sports, RT News and over 60% of the UK's Internet Radio. He was responsible for putting the UK Parliament, Number 10 Downing Street, Glastonbury Festivals (for the BBC) and FatBoySlim online; in many cases breaking new ground while doing so, both technically and in terms of providing entirely new consumer propositions. He produced the world's first 3D webcast (for Universal, broadcasting a Keane concert) and coauthored several Patents that now underpin many common media workflows. He also began using Satellite IP for Contribution and Distribution models in 1998, building a satellite-based CDN for Enfocast / Microsoft in 2001/2002 and consulting with Eutelsat and Astra on several of their deployments.
Widely recognised as a sector visionary, he holds several International Awards for his work, and regularly Chairs or speaks at conferences ranging from Cloud TV, SDN/NFV, CDN, Distributed Compute, OTTTV and IPTV. He has been a Contributing Editor of StreamingMedia.com (and its print magazine) for 20+ years, and has been published by Wiley Academic Press.
More recently he founded industry special-interest group www.greeningofstreaming.org which is bringing together industry actors to focus on energy efficiency and sustainability best practice in CDN and video delivery architecture.


With over 30 years of experience in broadcast, film, visual effects, systems integration, and virtual technologies, Mike has extensive industry experience across production and post-production. He has been involved in virtual production from its inception in the mid-1990s, through the adoption of games engines, 3D tracking, and real-time compositing, to the current incarnation offering real-time VFX.

In 2010, whilst a Director of FilmLight, the company won 4 AMPAS SciTech Awards in the same year for the Northlight film scanner, Baselight colour grading, and Truelight colour management (https://www.oscars.org/sci-tech/ceremonies/2010 ). More recently, as Commercial Director of Mo-Sys, Mike helped drive two consecutive years of near 100 % growth, with the company winning numerous awards for pioneering virtual production technology, including 2 HPA Engineering Awards in consecutive years – an industry first

Today, as CCO of Bendac, Mike is helping shape the company's expansion into LED virtual production for corporates and cinematic studios.
Mike is a member of the Visual Effects Society (VES) and a contributor to its forthcoming Virtual Production Handbook.
Shawn Maynard joined Florical Systems in 2006 as Senior Vice President and General Manager, bringing decades of leadership experience to the Florical team. Before Florical, Shawn served as the Director of Operations for NBC Universal from 2001 to 2006, overseeing the Southeast Hub in South Florida.
Shawn brought his operational experience to Florical by designing Smart Central and several award-winning products including Acuitas. Shawn attended Marshall University where he majored in Psychology. Since joining Florical, Shawn's leadership and vision resulted in revenue growth, market share increase as well as the expansion of Florical's product offerings.
Shawn serves on the Americas Council for IABM and also Section Chair for the SMPTE Florida Chapter.
Mark is currently the Head of Virtual Production at Garden Studios, where he leads all virtual production and heads up a team of talented VFX artists and technicians. Mark joined Garden Studios at its inception to help build and run the UK's first permanent virtual production stage - bringing the expertise and experience gained in his previous roles, where he worked on innovative VR, XR and VP projects in the live events, arts and music spaces.
Mark is passionate about experimentation with new production technologies and is an enthusiastic evangelist for the possibilities of virtual production in the film and TV space. He holds a BSc in Games Programming from London's SAE Institute.