Explore Your Career in the Audiovisual Industry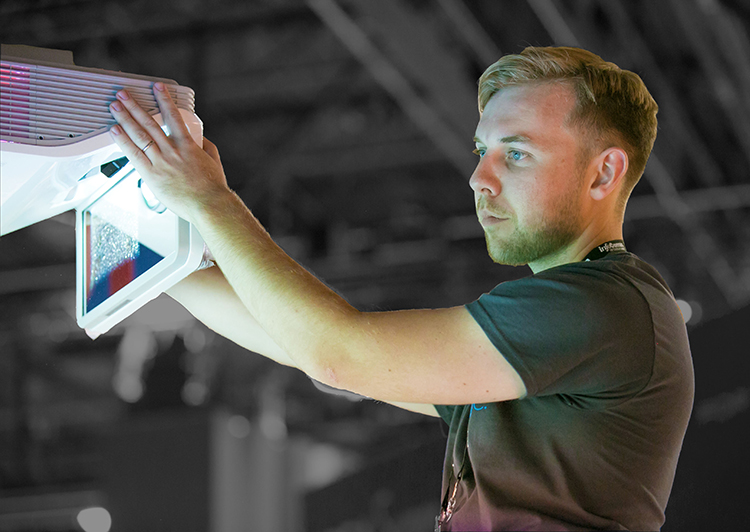 Think back to the last time you had an ah-mazing experience. Maybe you were cheering for your team or dancing in a club. Maybe you were inspired at a spiritual service. Or maybe you were throwing your arms in the air, screaming with pure joy on a roller coaster.
There's a good chance that the audiovisual (AV) industry is threaded into your memory. That's because AV creates those exceptional communication experiences—and you could be a part of making those experiences happen.
You might find a career in AV if you:
Love to learn something new every day
See the beauty and creativity in projects
Tackle challenges with enthusiasm
Are in a band or work as a DJ (Love of music draws a lot of people to AV!)
Enjoy a changing landscape
Ooh and ah at technology
Embrace your inner geek
Roll up your sleeves for hands-on work
Want to make a difference in the world
Want to go down an AV path? You might be eligible for a scholarship.
The Facts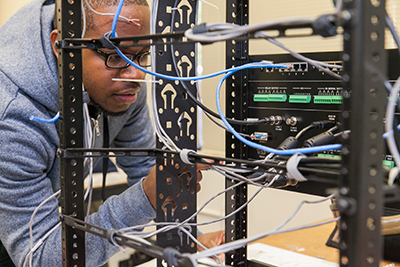 AV professionals are in the experience business — combining content, space and technology to craft an event, communicate a message, elicit a response, create an understanding, give people a reason to cheer or move them to tears.
So that is awesome … but what would you actually be doing all day?
Well, that all depends. In the AV world, there are lots of different kinds of jobs – and new ones are being created every day.
A Few Job Titles You Could Have:
Designer – Find creative ways to bring experiences to life in classrooms, board rooms, stadiums, concerts, and more.
Project Manager – Keep all the parts of the AV experience moving on time and on budget.
Installer – Set up AV systems with hands-on problem-solving.
Live Events Professional – Be the wizard behind the scenes who wows the crowd at big events (like Adele concerts or the Super Bowl).
Technology Manager – Manage the day-to-day AV experiences, ensuring that students learn or business partners can collaborate in Hong Kong and Paris.
"AV is a fabulously welcoming industry for women, possibly the most welcoming of the STEM subjects."
— Dawn Meade, MBA, CTS
AVIXA has teamed up with organizations to help grow the next AV generation. Latoya Lewis, Founder & Executive Director of EnventU believes in giving students opportunities to explore and find their hidden passion in the AV industry. Learn more about EnventU's vision to help underserved teens discover potential careers in the AV industry.
"Working in AV is a lot of fun. It's like putting together a big puzzle, except it actually does something when you're done."
— Jesse Scarborough, CTS-D
We hope to welcome you to the AV community! Your future in AV starts here.

Still have questions? Explore our AV Careers Brochure.