AV Integrators Regroup: Giving Workers Peace of Mind
Posted on Jun 17, 2020
By Brad Grimes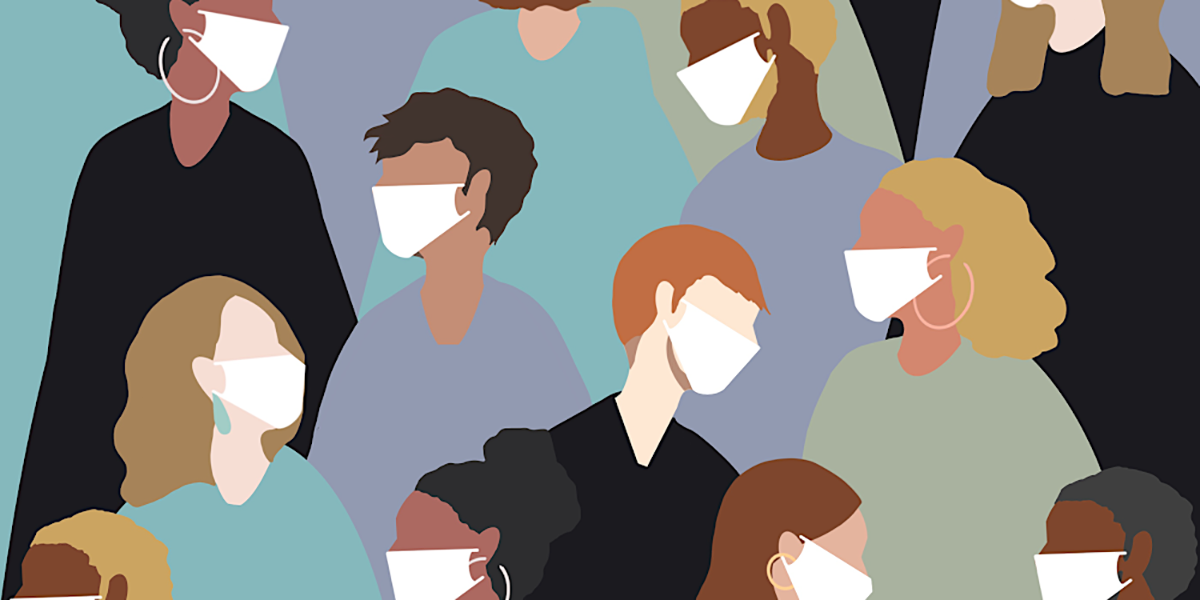 As societies worldwide get back to business, with the coronavirus pandemic still ongoing, AV companies are ready to work. Many never stopped working. In much of the United States and elsewhere, AV integrators were deemed essential under the umbrella of telecommunications and construction professionals, and could therefore continue working where customers invited them in.
Doing so has required making adjustments, adhering to local regulations, and working with clients to keep their health concerns front-and-center while also delivering the AV and communication experiences they seek. Now, those same considerations will guide them through a phased reopening.
Taking Steps to Give Workers Peace of Mind
As more AV companies consider what it will take to bring people back to offices — if they bring people back to offices — they're laying the groundwork so employees will feel safe. At AVMI's offices, temperature checks are done on arrival, safe routes in and out of the building are clearly marked, and employees have been spread out and their arrivals staggered to maintain social distancing. "We created a COVID-19 committee that evaluates every move, every government guideline and filters that down to the rest of the business," says AVMI Engineering Director Justin Paveley, CTS®-D, CTS-I.
"We have clear guidelines on what the rules of engagement are in the office," explains Barry Goldin, CTS, President of Unified Technology Systems, which was acquired by Solutionz and operates in the southeast U.S. "We didn't have everybody show back up at once. Almost all the regions are going through a three- or four-phase implementation, bringing back one job function or group of people at a time."
Says Bill Warnick, CEO of Solutionz, "We need to have an environment that's not just safe physically, but also mentally and emotionally. That means no one should be afraid to walk around a corner and bump into someone without a mask."
In his own office, Warnick has hooks for masks and a sign by his door reminding him to wear one and carry hand sanitizer when he leaves the room. "When I walk into a common area, I have a mask on," he says. "It's made people feel a lot safer and like they could come back into the office in a phased approach."
"As an owner, my responsibility to my team is to ensure a safe working environment, both physically and mentally," says Luke Jordan, CTS-I, Vice President of Fort Worth, Texas-based Electro Acoustics. "I don't want people nervous about coming to work. I don't want them to feel like they must choose between a paycheck and putting their family at risk. So, we have zero problem providing PPE and anything needed to create ease of mind."
Navigating the Road Ahead
Even as AV firms navigate the road ahead, they know they'll face more change, which will continue to affect how they operate.
"We were worrying about how we would perform on a site where we have to social distance other trades," says Paveley. "But all the engineers are reporting an efficiency of 75% to 100%. So that's fantastic."
"There's no uniformity," says Goldin. "General contractor A or property owner B is going to have a different set of conditions. My team could work at one site and be super-efficient, then two weeks later they're at another site and we can't guarantee them the same conditions. We've been very nimble over the last two or three months, and because of that we've been able to keep our customers' projects moving forward and keep our team actively engaged in their work."
Goldin says most of the larger GCs his company works with have established guidelines that align well with his, but moving ahead, requirements might differ and companies will have to navigate the landscape, including its impact on an AV integrator's scope or work. "When a GC sends a new 30-page document, what does that mean to my project, timeline, and budget?" he says. "Is there a cost associated with those plans? We're evaluating that and doing the best we can. If my team's going to start losing 25% of its effectiveness due to a site condition, that has to be a discussion."
READ NEXT: Rebuilding Revenue in the Shadow of a Pandemic
How can AV integrators help customers now and tomorrow? How can they position their businesses for success while helping clients succeed during a pandemic? The answer: Walk the next mile in their shoes.
TOPICS IN THIS ARTICLE