ArtMedia Corp. Up to the Challenge
Posted on Mar 13, 2021
How do an Afro-Caribbean and Ghanaian come together to form a Black-owned technical services company? For Black History month, the AVIXA Diversity Council shares how two men of color challenged boundaries in AV to form the technical services company, ArtMedia Corp.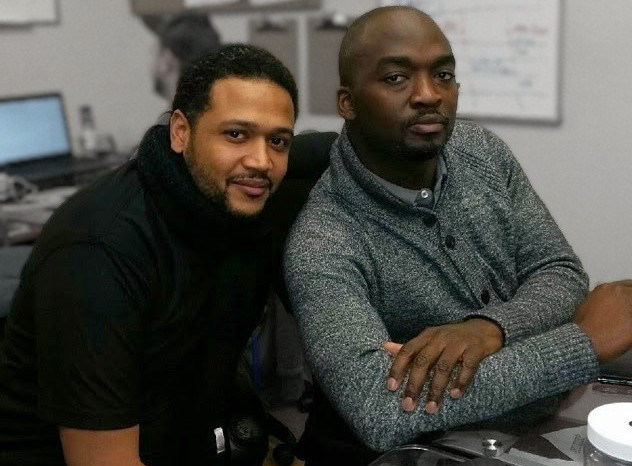 Giovanni Agramonte, VP of Operations & Eugene Ababio, CEO of ArtMedia Corp.
Eugene Ababio's father travelled from West Africa to Canada and then to the U. S. due to the difficulty in getting a direct Visa. Out of necessity, Eugene, early on, developed a love for electronics in post-production and audio recording and worked at the Hammerstein ballroom studio on 34th street in NYC. He worked on mixing consoles, event rentals, and facilitated installs for various art galleries. He then worked at EdArt Gti where he met Giovanni Agramonte from the Dominican Republic.
Gio moonlighted between EdArt and freelance work while Eugene did rental AV for IVCI. Further crossing paths at Videosonic (2012), Pixel (2014), their paths diverged bringing Gio to Atlantis Partners as VP of Operations where took on the challenge of managing quality production and manpower. While managing shop Gio also did youth outreach in STEM and provided encouragement and mentorship for beginning tech professionals in the tri-state area. In 2015, Eugene built enough foundation and relationship to go ahead on conquering the challenge to his quality of life and follow the entrepreneurial path by changing his LLC Gino Productions (estd. 2000) to ArtMedia Corp. (2009). Gio came aboard in 2020 to blend the labor services portion with the IT services which catapulted them beyond freelancing in their AV careers.
ArtMedia Corp. has now developed a streaming appliance solution for Higher-Ed & corporate enterprises with a comprehensive labor force that performs cabling, integration, programming, simulcast, digital signage, network configuration, and other services for AV & IT projects. Eugene & Gio has challenged themselves to go beyond the fray to provide QoS and simplicity for AV & IT Integrators and inspiration for us all.
Learn more about ArtMedia Corp. and their portfolio of technical services.
TOPICS IN THIS ARTICLE