Date: 4/21/2021

Details:
Building lobbies are now the first line of defense against COVID-19. Yet Indoor Air Quality (IAQ) may be the most important: we'll talk about an Indoor Environmental Quality (IEQ) management system using IoT equipment and artificial intelligence (AI) analytics engine.

We'll discuss one of the first buildings in the U.S. designed for the post-COVID-19 environment. Managing occupancy will be essential in the new era of work: cloud-based access control systems for managing the entrance and exit points, and network surveillance cameras for protecting premises.

We'll show some new solutions for building re-occupancy.

Top workplace experts will join us to discuss "Five Futures for the Post-COVID-19 Workplace."
Join the April Power Hour to learn how to:
Understand how Covid-19 has altered the smart workplace and impacted the Smart Building market—creating opportunities as well as forcing change.
Manage occupancy, including access control and video surveillance.
Determine what integrations are vital to the smart workplace and the planning necessary to implement these solutions.


Health and safety requirements are driving advancements in smart buildings, from IoT and building design to critical communications and end-to-end solutions. Architectural and engineering firms and AV/IT integrators can get the latest on key technologies and tends for building systems in AVIXA's monthly Smart Buildings Power Hour. Learn more about the Smart Buildings Power Hour series.


Presenters:


Maureen Ehrenberg
CEO
Blue Skyre
Maureen Ehrenberg, FRICS, CRE, LAI, is CEO of Blue Skyre, Innovating the Built Environment.
An internationally recognized expert on real estate business transformation, strategic redesign for the future of work and facility management, Ehrenberg serves as an advisor and board member to global organizations, investors, and real estate technology providers.
With more than 25 years of experience, she has deep expertise in providing real estate advice and services to companies globally.
Before founding Blue Skyre, Maureen was Global Head of Real Estate Operations and Strategic Services for WeWork.
She has held global executive roles with JLL, CBRE, and Grubb & Ellis Company.
Maureen attended The Business School at City, University of London, where she earned a BSc Joint Honours in Economics & Accounting.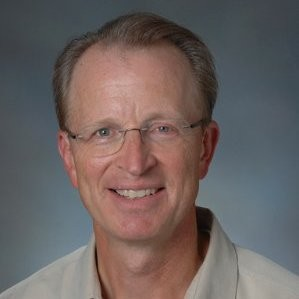 Steve Fey
CEO
Totem Building Cybersecurity
Steve is an experienced leader and entrepreneur in the building controls industry starting with Andover Controls, and most recently as President of Tridium.
After leaving Tridium, Steve served as President of an IT Managed Services Firm in Richmond, Virginia.
As CEO of Totem Buildings, Steve is combining his experience in building controls with his recently acquired knowledge of IT networks, servers and cybersecurity to lead Totem Buildings in the development of the industry's first OT risk management software platform.


Darlene Pope
President of North America
Planon
Darlene Pope is President of North America for Planon, a fully integrated smart workplace software platform.
She is a smart building industry veteran with more than 25 years of experience in commercial real estate, technology, and smart building consulting.
Most recently, she served as Global Head of Smart Buildings and Digital Workplace at WeWork and EVP/Global Smart Building Practice Lead at JLL.
Prior to JLL, Ms. Pope was the founder and CEO of CoR Advisors®, a woman-owned small business specializing in smart buildings and technology consulting for commercial real estate.
Pope was named "Visionary of the Year" in DC in 2016, was a DaVinci Gold Award Winner and received the President's Award for Excellence at JLL in 2017, is one of Bisnow's Power Women in Commercial Real Estate, and was recently named one of the Top 10 Women in Technology by Connected Real Estate Magazine.

Moderator: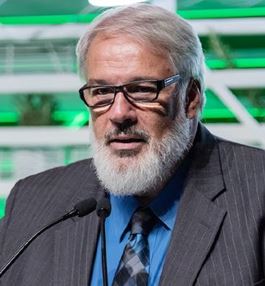 Bob Snyder
Editor-in-Chief
Channel Media
Bob Snyder is the publisher of SmartBuilding.News, Digital Signage News EMEA, European Solution Provider and more.
For the past 10 years, he has been the Content Chairman for the SMART BUILDING CONFERENCE at ISE.
---
---