Date: 4/22/2021
Sponsored by: Barco
Details:
Join us to wade a little deeper into all things LED and understand how the dots connect together to bring the best viewing experience.
Join this webinar to learn how to:
Understand the Evolution of LED technology (past, present, future)

Use

LED in real applications (this will also cover the problems which can occur in those applications)
Understand under the hood of Barco Infinipix
Sponsored by: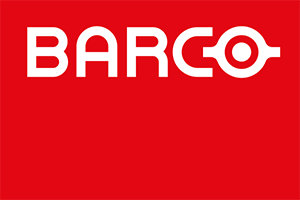 Moderator:
Alina Mishra
Marketing Lead
Barco
Panelists/Speakers:

Todd McCandless
Director-LED Sales
Barco
Experienced, passionate technical executive and entrepreneur currently focused on the integration of Direct View LED display technology.
Extensive background as an AV Systems Integration company owner working in collaboration, workspace strategy technology integration, project and program management including audio, video displays, and control systems.
Focus on system standardization, work-pattern technology integration, LED, projection, AV over IP, audio/sound reinforcement systems, BYOx, IoT, and image processing.
Todd covers digital online content/video/audio strategies, enterprise systems, consumer technology, commercial integration technology, AV/IT networks, collaboration technologies, sound masking, broadcast technologies, pro-sys sound reinforcement/public address systems, cloud-based solutions, video, and audio communication systems, asset management systems as well as SEO, HTML, metadata, and online strategies.
Sander Buys
Product Manager
Barco
---
---