Date: 9/30/2021
Sponsored by: Barco
Details:
It's said the more information you have, the better decisions you make. But information overload can overwhelm you. In command and control centers, that is a daily challenge. To make informed decisions, control room operators depend on more data and information than ever. They are using more sources, monitors, keyboards, and mice because applications exist on separate networks.
Now, thanks to the camera and sensor technologies, it's easier to collect real-time information and visualize it on the Common Operational Picture. Today's limitations are no longer defined by technology, but by the human capacity to process information. Today's control rooms need to be a seamless blend where AV, IT, and OT combine to create efficiency. Join us to learn about visual ergonomics and operational efficiency in control rooms:
Operator centricity of AV displays

Keyboard-Video-Monitor Ergonomics
Managing the information mix across AV & IT
Legacy and modern systems working in cohesion
Join this September Power Hour to learn how to:
Understand how to design the visual landscape to leverage both large-format video displays and operator monitors.
Understand how to design a system that utilizes both automated (trigger-based) and KVM (operator-based) hardware to assure the right data is seen by the right people.
Understand Strategies for dealing with both legacy and IT-based equipment for upgrading existing systems.
Sponsored by: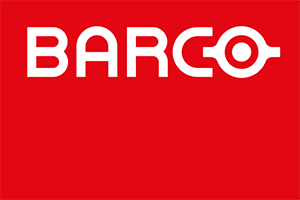 Presenters:

Tyler Bonner
Senior Vice President
Mission Critical Environments
Before joining Diversified in 2016, Tyler Bonner served as the Vice President of Critical Space Solutions, a division of Technical Innovation for more than 10 years.
He is a veteran of the visual communications industry with a career-long goal of creating spaces that help organizations effectively monitor, manage and dispatch in support of their critical infrastructure and assets.
In taking on the role of Senior Vice President of Mission Critical Environments, Tyler's extensive experience and spirit to serve has allowed Diversified to become one of the largest providers of command and control spaces globally.
His greatest success thus far is the building of his team, formed of exceptional industry professionals with deep expertise in their respective vertical markets, and the passion they have for providing world-class service to the communities they serve.

Randy Pagnan
Founder, Strategic Partnerships
RP Visuals
Pagnan has specialized in the "Art of Visual Displays" for more than 25+ years.
His rich projection display solution background combined with his passion for numbers results in ensuring that the chosen display technology solution is optimized and more importantly that those that need to view and discern information can.
Visual display acuity is a science that Pagnan is passionate about beyond just the technology.
Optical screen technologies and innovative visual display structure solutions ensure that the chosen technology is legible and more importantly serviceable.
As a manufacturer, some of his areas of expertise include Network Operation Centers, Digital Signage environments, and immersive 3D applications.
In addition to his expertise in engineered screen solutions, he's established himself as one of the premier educators in control room design and projection screen technology.
Pagnan, a Past President of AVIXA also is a proud member of AVIXA's Adjunct Faculty.
He offers a vast array of experience in the design and consulting of architecturally integrated visual display technologies.

Jan Willem
Chief Product Officer
Barco
Jan Willem joined Barco n.v. in 2008 as Chief Technology Officer with responsibility for Corporate Research, Intellectual Property and Methods & Tools.
Under his guidance Barco developed the worlds first high-power fully solid-state laser projector as well as major innovations in networking technology for Healthcare applications.
Later, based in Taiwan, he managed the innovation and marketing teams for ClickShare.
Previously he was with Philips Electronics where he held senior management positions in R&D and product management at Consumer Electronics and Semiconductor business units in Europe, Asia and the US.
Jan Willem holds a Masters degree in Applied Physics.
Moderator:

Mark Coxon, CTS-D, CTS-I
Western Regional Sales Director
HD Distributing, LLC
---
---