Date: 3/23/2021
Sponsored by: Samsung
Details:
Communication, security, and asset management are common concerns once you finally get your digital signage network up and running. Learn ways to successfully manage multiple users and keep your digital content program running smoothly.
Content Management with Multiple Users sponsor: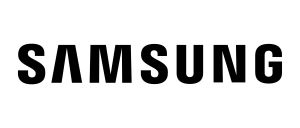 Learn more about the D=SIGN Power Hour series.
Speaker:
Parrish Chapman
Director of Retail Sales
Display Division, Samsung Electronics America

Parrish Chapman is a Director of Enterprise Sales within Samsung's B2B Display Division, leading a team that focuses on Retail.
He displays a strong commitment to building a high-performance team that maximizes human capital.
Passionate about improving people, process, and technology, while solving clients' core business problems.
In his spare time, Parrish enjoys traveling globally and spending time with friends and family.

Dominic DeSieno
Digital Signage Technology Lead
Wells Fargo
In his role as Digital Signage Technology Lead, Dominic DeSieno has been managing field operations and system configuration for Wells Fargo since 2010.
Before that, he worked for more than 10 years as a web programmer and website designer.
Currently, DeSieno manages the hardware/ operations staff on the digital signage team that is responsible for systems for both employees and customers at more than 5,000 sites.

Ryan Cahoy
Chief Revenue Officer
InReality

Over the last 25 years Ryan has had the opportunity to work with some of the coolest financial firms, casinos, schools, sports bars, and retailers to create unique visual displays using digital signage and ticker displays.
He sums up his job as "I help people use display technology to create spaces that customers stop and say 'wow'."
Ryan is a member of the DSF Board of Directors and Executive Committee.
Moderator:



Kelly Smith
Sr Manager
Digital Network at Cadillac Fairview

Kelly Smith is Senior Manager, Digital Network at Cadillac Fairview and a member of the Digital Signage Federation Board of Directors and Education Committee.
She has over 15 years of experience within the digital signage industry working in roles from content production, system design & hardware specification, implementation, technical support, project management, and business development.
---
---