Date: 12/8/2021
Sponsored by: Wovenmedia/Sharp NEC
Details:
Learn how strategically placed ceiling-mounted laser projectors controlled by an industry-leading Content Management System, have turned unused floor space into a dynamic, powerful, new promotional platform, with monetization opportunities for every big-box retailer.
Participate in this webinar to learn:
How Sam's Club successfully deployed this solution across half its chain in just six months, and how they are using it to enhance the member experience.
How using floor-projected video boosts sales when placed adjacent to related products and can assist in wayfinding in large retail spaces.
How new tech advancements like laser projectors significantly increased brightness and sharpness, making projecting from high distances more effective than ever before.
Why creating content for this floor-projected application allows you to think "outside-the-box" because you're not confined to the 16:9 format.
Learning objectives:
1. Understand how to successfully deploy a large-scale floor-projected video network at retail.
2. Identify challenges, considerations, and best practices when deploying projected video.
3. Identify effective methods to specify and design a space for projected video within stores.
Sponsored by: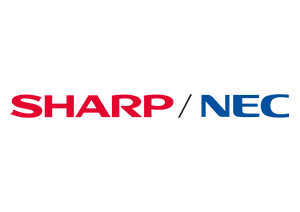 Presenters:

Drew Walls
Account Manager/Retail
Wovenmedia
Drew is responsible for Sam's Club & Walmart account management and new business sales and development at Wovenmedia.
He has served as a trusted business advisor and agency partner for Walmart and CPG client teams over the past 15 years.
Drew brings a deep knowledge of shopper marketing, in-club/store experience, and consumer insights and analytics to our customers.
Drew has successfully partnered with global CPG clients like P&G, Disney, Samsung, Johnson & Johnson, Coca-Cola, and many more.
In addition, he has led successful sales teams within the POP displays and manufacturing & Retailtainment fields.

John Moezzi
National Account Manager/Retail
Sharp NEC Display Solutions
John Moezzi is a National Account Manager for Sharp NEC Display Solutions of America.
His focus is on providing world-class display solutions to leading retailers in North America.
Prior to joining Sharp/NEC, Moezzi was VP of Digital Media for Miller Zell, Sr Director at Netkey, and co-founder of Webpavement, one of the first pure-play digital signage software firms.
John is certified as a Project Management Professional and holds an MBA with concentration in Operations Management.
Moderator:

Neel Jacobs
Director of Sales
Wovenmedia
Neel is responsible for new business sales and development at Wovenmedia.
After spending a decade working in sales for internet and communications technologies, Neel has spent the past 11 years as a sales leader in the digital signage, visual communications, and hospitality industries.
He brings a deep knowledge of the market, an understanding of the potential for visual communications to connect people, and an unwavering passion for the success of our customers.
Neel has successfully partnered with global clients like Hilton Worldwide, Delaware North, Starwood/Marriott, RBI Inc., and Oracle.
---
---