LinkedIn's analysis of half a billion professionals found that the highest separation rates come from technology. Most CEOs say they need help with talent-related strategies, like developing leaders, worker performance, and hire selection. Executives express that their weaknesses are holding employees accountable and firing employees who under-perform. This affects a business's ability to retain their top talent and the profitable bottom line.

What if we reverse-engineered an organization's talent management program by looking at the payback? It starts with knowing your numbers and a willingness to have the tough conversations about what's broken. The Talent Management System is the formula for success: People + Profit = Payback.

Through metrics, the payback is tangible and scientific. Your top performers are fully engaged and want to be more accountable because they see the big picture. Stay focused on the right work – the projects and efforts that are making you money!


Presenter: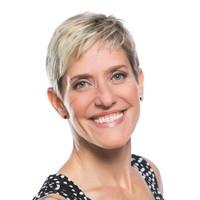 Michelle Burke
Founder & Maven Maker
Bossibly

Michelle is the Founder and Maven Maker of Bossibly; she aides business owners and young professional women alike by coaching them to become influential leaders.
Using a unique system, she combines character strengths and core values to help them create a culture of engagement, which fosters predictable results and accountability.