Thank you for your interest!

This content is available exclusively to our Premium and Elite members.
Sign up to become a member and get instant access.
Sign up
Already have an account?
Log in!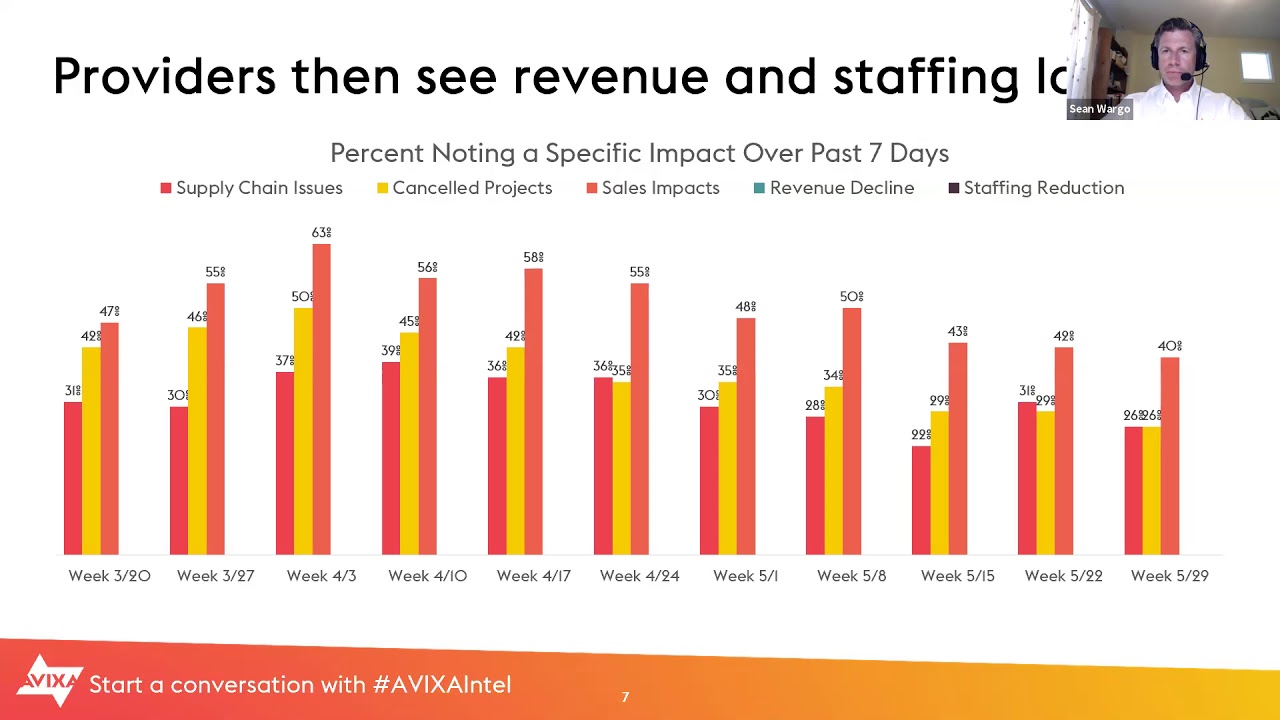 The COVID-19 Pandemic has had a marked impact on industries worldwide and Pro AV is no exception. To learn more about the specific impacts to pro AV businesses, AVIXA began doing a weekly survey of its members starting in March of this year. With over 8 weeks of data under its belt and a revised industry forecast in development, AVIXA would now like to share a summary of the findings from these surveys back out with the very members who provided their perspectives along the way. Hear from Sean Wargo, AVIXA's Sr. Director of Market Intelligence, as he provides data and perspective AV companies can use in their own business planning for the industry post-pandemic.