What did those in the live events industry learn from weathering other historic economic downturns? Hear from live event professionals on lessons learned during the Great Recession. Bring your questions and walk away with insights from peers who are working through the same problems.


Presenters: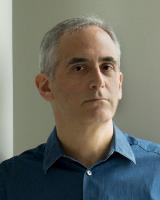 Josh Weisberg
President
Navolo Audio Video

Josh is an experienced technologist and business manager with an in-depth understanding of audio, video and lighting systems for professional applications including theater, corporate, broadcast and the arts.
He's been a career mentor for over forty-years career to countless numbers of young engineers, techs and managers.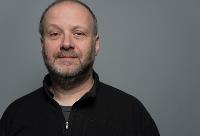 Matt Ward
Chief Technologist
WorldStage

Matthew Ward founded the boutique company Tekamaki (now a part of WorldStage) and co-founded Element Labs, the first LED design and manufacturing company to successfully establish itself at the intersection of lighting and video.
Tekamaki focused on using technology to tell stories while testing the limits of available technology and tackling complicated display problems.
Element Labs' products won awards at PLASA, Lightfair, and LDI.
The company released a series of unique products between 2003 and 2008 that defined entirely new segments in the LED market including Versa TILE, Versa TUBE, Stealth, and Cobra.
Matt designs systems and products used in immersive environments, and his current focus is in emerging technologies and the vanishing barrier between materials and electronics.

Janné Mummert
CTS
Vice President of Business Development
Rentex


Janné is currently Vice President of Business Development for Rentex. She manages business development, key client relationships and is part of an executive team that drives the sales marketing strategy for the company.
Ms. Mummert managed key strategic accounts, client training, the company web site, business development, and the computer rental division for Video Equipment Rentals (VER) for over 12 years. In her role at VER she was key in growing the company tenfold.
She is a world-class marketeer, providing innovative and effective marketing and sales programs for companies of all sizes.
She has conducted training and been a speaker at both InfoComm and NRB, was chairman the InfoComm Rental & Staging Council, and participated in the CTS exam review along with other activities for InfoComm.
She is a published writer and speaker.
Ms. Mummert has led the marketing and/or sales efforts for companies including VER, Extron Electronics, Crestron, Proxima/InFocus, and Christie Digital and has a passion for growing and developing companies and their offerings.