Thank you for your interest!
This content is available exclusively to our Premium and Elite members.
Sign up to become a member and get instant access.
Sign up
Already have an account?
Log in!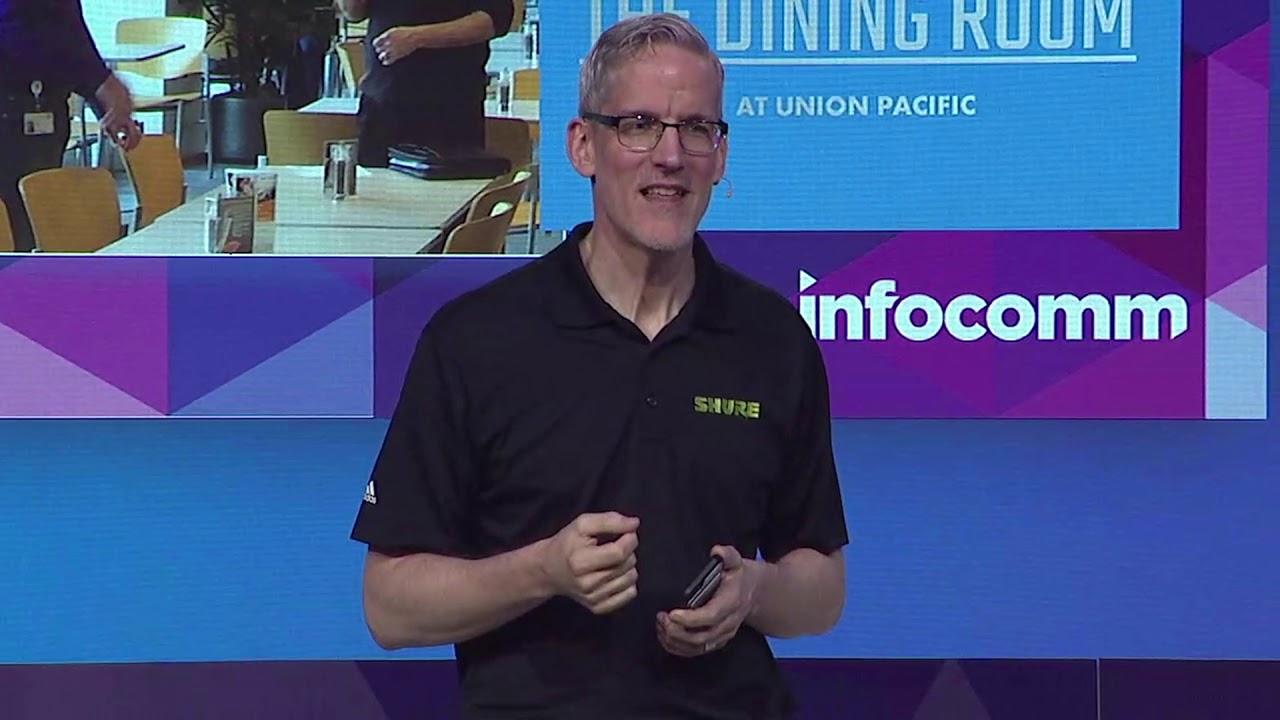 Maximizing usage of real estate is a top priority within most enterprises. Multipurpose rooms with movable furniture are becoming standard and other large spaces are serving double duty for town halls and other gatherings. But presenters and participants can't hear each other, especially Q&A. Ceiling microphones are preferred over running around with a handheld mic, but most AV designers don't dare promise to do voice lift using them, even in a well-behaved room. Would you try voice lift in a large cafeteria using 18 ceiling array mics? Bizco Technologies did at Union Pacific's headquarters. What did it take to design and commission such a risky endeavor? What were the expectations of the customer and what were the results? What challenges arose?
Speakers
Tom Fletcher, Sr. AV Systems Designer, Bizco Technologies
Scott Ramsayer, Senior Market Development Specialist, Shure