Research Shows Plenty of Treasure in Pro AV
Oct 11, 2019, 14:32 PM by Allison Tardif
The overall news is good for pro AV, with global revenue rising quickly in just about every major slice of the market.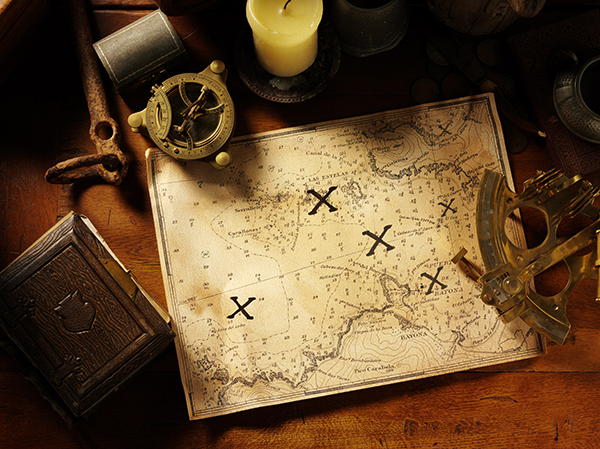 If AVIXA's Industry Outlook and Trends Analysis (IOTA) report were a treasure map, it would have "X" inked all over it. In business, revenue growth is treasure, and the headline number is 5.7 percent compound annual growth in pro-AV revenue over the next five years. That means the industry will grow from a projected $247 billion in global revenue this year to $325 billion in 2024. Sometimes one dynamic technology or market is the primary instigator of such positive movement, but not in this case. While some solutions and verticals are more dynamic than others, pro AV stands out for how many different high-growth niches it has to offer.
The IOTA report divides the pro-AV world in three main ways: by geographic region, vertical market, and solution area. In the full IOTA report series, three main geographic regions (Asia Pacific, Europe, Middle East, and Africa, and the Americas) are broken down into smaller regions and even countries in many cases. Vertical markets—application areas for technology, such as retail and hospitality—are subdivided into segments such as audio equipment or video displays, and then further broken down into products like digital signal processors, media players, and AV servers. Solution areas—bundles of hardware, software, and service—are also broken down into these project components. Between the combined crosscuts of region, solution, product, market, and year, there are literally thousands of different ways to slice and dice the data. Decision makers can explore fine-tuned growth projections to help them target their investments and maximize their returns.
If you analyze by geography, the fastest growing region is Asia-Pacific, at a 7.1 percent CAGR over the next five years. At a 4.7 percent CAGR, the Americas are the slowest growing region—though 4.7 percent should never be described as slow.
Of the 11 main vertical markets (excluding the catchall "others" category), only the residential vertical is growing on the slow slide, with a projected five-year CAGR a little shy of one percent. But the rest of the 10 verticals are projected to grow at a minimum of 5.2 percent CAGR, accentuating again how broad-based the strong pro-AV revenue gains are.
Divided by solution area, pro-AV revenue growth is widely shared too. Across the nine main solution areas (again excluding "others"), CAGRs range from 3.1 percent for conferencing and collaboration to 8.9 percent for performance and entertainment. Naturally, you want your business to be involved in the solutions at the double-digit side of the spectrum, but even 3.1 percent is nothing to sneeze at.
Numbers without context can sometimes be unhelpful, almost even dangerous at times. Explanation and analysis of data can offer crucial context to help business owners understand the main driving factors, both push and pull. This is why the IOTA report series offers pages and pages of figures, description, and notes in addition to its myriad data points. This information explains areas of uncertainty, areas of friction, and transformations happening within the industry.
A top trend that transcends the numbers is the rise of services. Between declining hardware prices and the rise of the experience economy, opportunities in design, installation, and managed services are expanding. Businesses that can offer solutions that consistently feel fresh and up to date will see strong revenue. In addition, the customized nature of these solutions often allows providers to better differentiate themselves and command a larger share of revenues.
The rise of AV over IP shines brightly in this year's IOTA. IP networks are more important than ever for carrying AV content and command signals, which has facilitated an explosion of products and investment. Proliferation of digital signage requires the backend support of servers and storage along with connectivity for content distribution. This revenue stream is substantial already, and it's growing at a blistering pace. That makes it both a threat and an opportunity for businesses: it's an opportunity for those who can capitalize on the expanding income stream, and a threat for those who can't keep up.
The overall news is good for pro AV, with global revenue rising quickly in just about every major slice of the market. Arming yourself with research like what is offered in AVIXA's IOTA is vital to staying ahead of the trends that matter. Make sure you are plugged into the latest, regardless of source! Visit www.avixa.org/IOTA to learn more.