Hotel Management Magazine Brings Hospitality Voices to InfoComm 2019
Apr 23, 2019, 16:32 PM by Allison Tardif
New this year at InfoComm — AVIXA and partner Hotel Management magazine are introducing dedicated education for the Hospitality industry.
New this year at InfoComm — AVIXA and partner Hotel Management magazine are introducing dedicated education for the Hospitality industry. Join us June 8–14 in Orlando to find the knowledge, connections, and inspiration hoteliers, and AV professionals who work with them, need to create a modern, engaging, and hassle-free experience that exceeds guest expectations.
Below, Stefani C. O'Connor, Editor-in-Chief of Hotel Management magazine, shares a preview of the all-new seminars on AV technology in hospitality.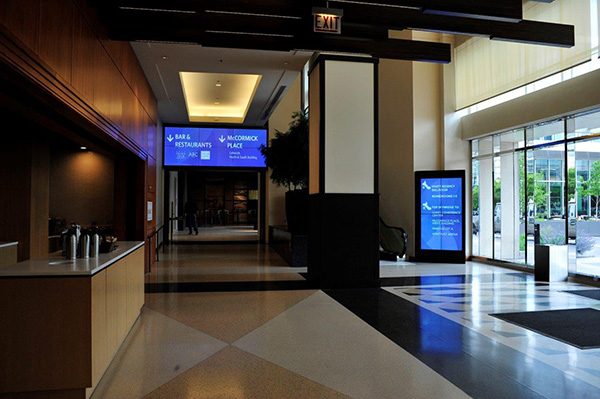 It's not every day that a 144-year-old gets to be a pioneer in the tech space, but come this June that's exactly what Hotel Management will get to do. Our legacy magazine, founded in 1875, is partnering with AVIXA to present the first-ever Hospitality Track at InfoComm 2019.
In pioneering the six-session Hospitality Track at InfoComm, Hotel Management has a unique opportunity to educate attendees on the hospitality approach to the industry that AVIXA serves and certifies.
Slow But Steady
It's no secret that as technology began to infiltrate the lodging industry several decades back, hoteliers were not the fastest adopters among commercial enterprises. Indeed, much of what was done "back in the day" at hotels were time-honored manual processes which relied on historic knowledge and, often, gut instinct. In the years since, however, what once was a wait-and-see stance has turned into an "I-can't-wait-to-see" approach with new technology.
Nowhere is it more apparent than in the industry's embrace of contemporary audiovisual (AV) and virtual reality (VR) platforms. Even the most veteran hotel owner/operator/developer knows that venerable overhead projectors need to go on eBay under vintage. Much of the rush toward tech has to do with the overall global perception of hotels and accommodations as more than just places to sleep. Instead, they are consistently being positioned as single-point destinations, harboring great restaurants, meeting space, fitness areas, bars and other offerings to create meaningful "experiences" for today's travelers. And in these types of spaces (even smaller properties carve out some dedicated areas) you're likely to find AV equipment in place — anything from a video wall to a video screen — put there with the goal of engaging the guest, creating a great experience and notching a "will return" customer.
But this guest-facing technology is just the tip of the virtual iceberg. Underneath, at the hotel operations level, is where hoteliers are relying on new technologies to help them capture market share in an ever more-competitive environment so they can see greater profitability and a stronger return on investment.
That operation-level focus will be apparent in each of the Hospitality Tracks Hotel Management is presenting.
Right out of the gate, our session, "Helping Hotels Maximize ROI for Multipurpose Space" (June 13; 2-3 p.m.) will find panelists offering suggestions on how to finesse space so it's bookable for almost any event, even if it's a single room. Incorporating an AV experience into such a space can help enhance and define it, from displaying beautiful floralscapes on large screens for an intimate wedding to interactive displays on a large-scale video wall for business meetings.
Getting down to basics can't exclude associates at a property and our session, "Using VR to Help Train Your Staff" (June 13; 12:30-1:30 p.m.) will have our panel of experts offering tips and suggestions on implementing this virtual reality process, which can run the gamut from showing a housekeeper the right way to clean a room to training servers how to properly serve food to restaurant customers.
Speaking of restaurants, our third track, "Utilizing Digital Signage to Bring Your F&B Outlets to Life" (June13; 12:30-1:30 p.m.), will look beyond those sports bar big-screen TVs at more ways to use AV technology to entice guests to your restaurants when they are at your hotel and to entertain and inform them once they are in your establishment.
And who doesn't like to be entertained? Our session on "Virtual Reality Entertainment in Hotels" (June 13; 2-3 p.m.) will help attendees understand the pros and cons of adding VR entertainment to any size property, whether it's a small hotel's VR art gallery or a mega-resort's VR roller coaster.
Hoteliers understand that more guests want to be engaged during their stay, and that engagement is becoming even more critical on the meetings front. Our panelists on the session "Interactive Virtual Meetings in Hotels" (June 12; 11:30 a.m.-12:30 p.m.) will examine how next-gen AV equipment is changing the way both small and large-scale meetings are organized. Is there a way to balance in-person interactions with the appeal of digital communication? And what if the Wi-Fi fails during a remote presentation? These topics and other issues will be discussed by our experts.
With Americans with Disabilities Act (ADA) compliant accommodations a national mandate in the U.S., one area where the lodging industry succeeds is in accounting for the special needs of guests and meeting/conference attendees. Our sixth session, "Making AV Equipment ADA Accessible for Hotel Meetings" (June 12; 11 a.m.-noon) targets inclusivity. As hotel sales teams look to capture small and large group business, they need to ensure they're not missing out on bringing in groups that include those with disabilities. Our panel will offer best practices around making AV equipment and screens ADA-compliant to meet regulations and accommodate a variety of groups and group members.
Leveraging New Knowledge
The hotel industry's interest in technology and finding solutions to issues around its ever-changing dynamic has become acute. Much of the interest has to do with staying one step ahead of the competition and also becoming well-known for having a successful platform that can be trusted in enhancing the hotel experience for guests, delegates and even the local communities served by these properties. The discussions during InfoComm for the spheres served by Hotel Management and AVIXA will bring the AV and hospitality industries closer to understanding and addressing each other's challenges and goals for the future. At Hotel Management, we are so looking forward to being a key player in this new partnership — learning, absorbing and expanding our knowledge base and delivering new insights vis-à-vis the hotel industry.

Add these sessions to your InfoComm schedule.