2017 AV Executive Conference: The Economy, the AV Market, and What End Users Want
Nov 17, 2017, 20:17 PM by Allison Tardif
This past weekend, approximately 200 AV industry executives gathered at the Ritz-Carlton hotel in Key Biscayne, Florida for the annual AV Executive Conference (AVEC).
This past weekend, approximately 200 AV industry executives gathered at the Ritz-Carlton hotel in Key Biscayne, Florida for the annual AV Executive Conference (AVEC).
Here's a brief look at some the insights that were shared.
On the Global Economy: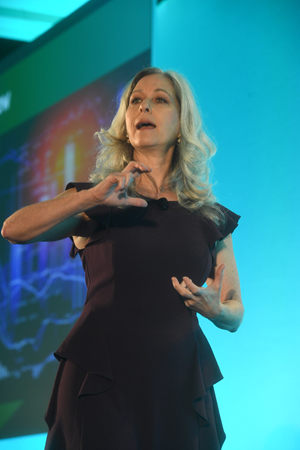 Former CNBC economist Marci Rossell kicked off the program with some insights on the health of the overall world economy. There's a lot to fear in this environment, but also reason for hope.
I'll give you the bad news first. Productivity is down – which is negatively impacting living standards. Also, the economic uncertainty index is up and business spending is down. Rossell argues these metrics are hindering economic growth. Why should AV executives be concerned? Living standards are important to AV businesses because when they are high, people spend more on big ticket items like new AV products and services. It almost goes without saying that the b2b pro-AV market benefits when business spending is up.
So, what is happening here? Rossell theorizes that productivity did not recover with the rest of the economy because one segment of the population, young men, are working 30 hours less per year than a generation ago. She also suspects our mobile devices are actually making us less productive.
Meanwhile, the economic policy uncertainty index has been elevated and has continued to rise since 2009. Rossell argues that political uncertainty is seeping into the business environment and this trend is what's slowing growth. She believes we are now in a pattern where U.S. politics swing back and forth between two extreme positions (undoing the last guy's work is the new rule of governing). This makes it difficult to plan – so business leaders choose to wait and see instead of spending.
What about the good news? Yes, the millennial generation may be reaching traditional "adulthood" milestones later in life, but they are also a huge generation on the precipice of their most productive years. As this critical segment of the population starts to get married and raise children, their earnings and spending will skyrocket. As their careers and families take off, the economy could boom.
On the AV Market: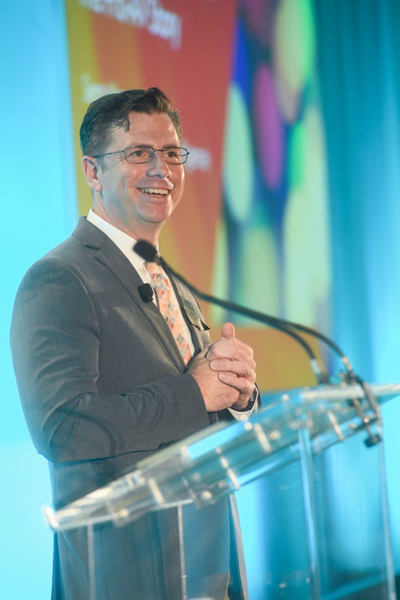 AVIXA's new Senior Director of Market Intelligence, Sean Wargo, shared some of AVIXA's latest market research. AV professionals have reason to feel more secure than their counterparts in other industries. According to the new Industry Outlook and Trends Analysis (IOTA), the industry is projected to grow - to $231 billion by 2022 to be exact.
The AV market is growing globally, and the market in developing countries is growing at a higher rate than the advanced economies. While North America is still the largest market by far, AV executives and investors should keep an eye on emerging markets which could hold new opportunities.
The IOTA market intelligence report also shed light on new vertical opportunities for AV solutions. A focus on customer experience in sectors like hospitality, retail, and healthcare will drive growth in years to come.
Wargo explained some of the natural trends we can expect to see as part of a growing industry – including the much-talked-about trend of mergers and acquisitions. As business expands it naturally attracts new partnerships and investors, which then leads to mergers and acquisition activity.
Looking at the research from a technology and products perspective, there is a trend away from projection to displays and direct view tech. Services continue to grow, and there is a huge opportunity for AV solutions providers in the rapidly growing streaming media and storage market.
AVIXA plans to release more research in the coming year that digs into market disruption, including briefs on key trends and targeted analytical pieces on the underlying sectors.
From AV End-Users: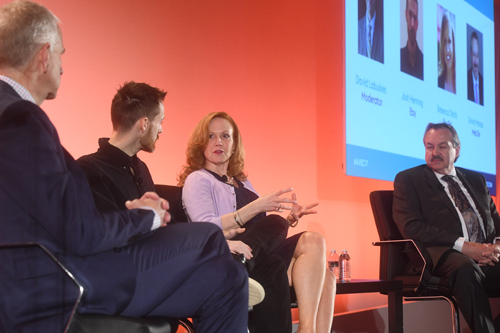 AVIXA CEO Dave Labuskes led a panel of AV end-users that included Josh Henning of Etsy, Rebecca Onchi of PayPal, and David Marsac from MetLife.
The group didn't shy away from sharing with the AV executives in the room how they evaluate vendors and what needs to happen to win their business.
Yes, everyone wants to be their partner, but they really need vendors to do their homework. They hear a lot of solutions to problems they don't have. They need help making a business case – they can't make investments in things just because "it's cool."
Reliability is critical. Etsy's Josh Henning said, "You could have the coolest thing in the world, but if it's not up in 30 seconds, it doesn't mean anything."
Henning also revealed some of the non-traditional metrics next-generation company's like Etsy use when evaluating vendors, including the company's sustainability practices and workforce diversity.
The panel also discussed their thoughts how AV can directly impact some of their most pressing business challenges. Tech that works for a multi-generational workforce is a problem that the AV industry must provide a solution for. How do you design collaborative workspaces and systems that are high-tech enough to meet millennial expectations while also feature the ease of use demanded by baby boomers?
Top level leaders and executives are increasingly involved and interested in technology purchasing decisions. Rebecca Onchi said, "AV has gone from a nice thing to have to mission critical."
Overall, it was a positive high-energy event that left attendees with the feeling that AV is a good industry to be in and only getting better.