Best Practices for Creating Rooms That Use Technology
Oct 4, 2017, 17:09 PM by Allison Tardif
Forward-thinking AV teams have worked to create a common language and reference architecture of AV "room types."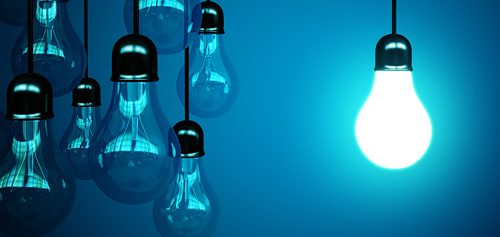 Most companies and universities have surprisingly small AV teams yet support hundreds and often thousands of meetings, collaboration, and classrooms across campuses and even across time zones. On top of that, the team includes many disciplines -- operations, event management, infrastructure and engineering. Forward-thinking AV teams have worked to create a common language and reference architecture of AV "room types."
Here are some best practices when creating "room types" with AV technology:
Create a proof of concept (POC). The POC is often your best tool to interact with the technology while evaluating how to best deploy. Learning this before mass deployment is critical.
Have a clear vision. Be actively involved in the system design with a clear vision of your needs and use of technology. Each room is different and it is important to first define the type of room, such as huddle rooms, presentation rooms, video conference rooms, event spaces, etc.
Build relationships with manufacturers, Pull manufacturers into the process as early as possible. Allow them to review your design, as they know how their products should be integrated. This will ensure the design fits best practices and the products are current models. In the process, you will build new contacts that you can lean on should you ever need them.
Garner executive management buy-in. Leverage strong global AV leadership with buy-in from executive management on budget and globally aligned resources.
Automation is key. Work to reduce the need for customers to interact with technology and automate as much as possible.
Create a small list of trusted integration partners. Going out to "bid" for every project with a long list of integrators typically does not save you money. Work with a small list of partners that know your room types and your objectives. Consider asking your manufactures for their qualified partners.
Require rooms be remotely supported. This is critical when the team is supporting multiple geographical regions.
Create a common user interface. This creates familiarity for your user and help desk.
Look at total cost of ownership. Look beyond the cost of a component and at total cost of ownership. Consider cost of integration, ability and ease to upgrade, warranties and what will be required to support your system.
Keep spares of critical system components. Spares need to be included in the budgeting of room types. Having spares will save in-rush shipments, overtime and loss of productivity.
Keep it simple. 'Less is more' mentality will minimize divergent system elements, integration points and variables in the AV system.
Following best practices like these will save your team from reinventing the wheel on each AV project and operate more efficiently. What are some best practices you have found helpful?