AV Matters Again
Oct 2, 2017, 17:07 PM by Allison Tardif
If the announcement that InfoComm is now AVIXA didn't immediately make you wonder, "What's in it for me?" then you completely missed the point.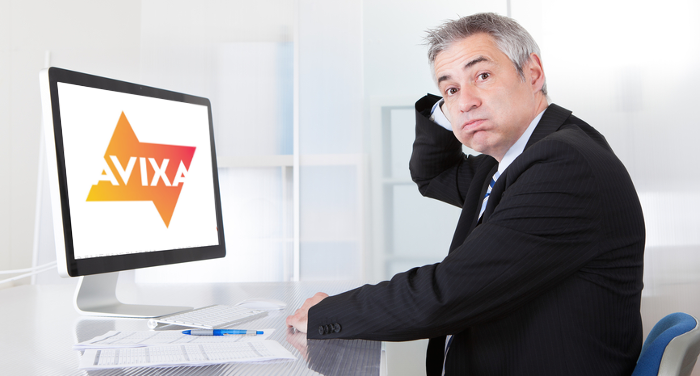 This blog was originally published here, and is used with permission.
If the announcement that InfoComm is now
AVIXA
didn't immediately make you wonder, "What's in it for me?" then you completely missed the point.
My journey from acceptance to strategic implementation was almost immediate. Here is how you can make that transition for yourself. Consider the following:
If you haven't read the announcement or watched the videos, do that. They will make you proud.
There are three parts to the name and each matters to you.
Yes, it sounds like a medicine. That quickly passes.
Uh-vicks-uh or ah-vicks-ah, if you prefer.
AV is audiovisual. Note that it is one word. It has always been one word.
Integrated means putting things together. Whether you are installation, rental, or manufacturing – you do this. Heck, distributors do this too, so everyone fits in.
Experiences. Read: Not. Boxes. Ditch the commodity-think.
Integrated Experiences: These words work separately and together. You should too.
Association: The only understated word in the name. AVIXA is an uber-association. It's a vertical trade association and it is a professional society. You can be a member as an individual or a company or both.
In the week following this news, I met with my Marketing Strategist, spoke with my key advisors, and did a lot of thinking. My inner dialogue goes like this:
I get to be an AV guy again. AV is important. AV Matters…again.
AVIXA empowers me
There is no IT vs AV. That was never the right discussion.
AV never needed to elbow its way into the conversation. AV is where the conversation is taking place.
Exceptional Experiences are aspirational, but Integrated Experiences are intentional.
The one true audiovisual association will now be visible without the crutch of a tradeshow.
You know something is right when you quickly forget how things used to be and focus on the future. Unlike its predecessor, AVIXA will make AV important again – and this is key – so you don't have to. You get to talk about how your audiovisual products and expert integration deliver exceptional experiences that empower high-value outcomes for your customers.
Talk about the ROI of a successful meeting.
Explain that audiovisual is ubiquitous, so why not use it to its full advantage.
Embrace the changing expectations in user experience and solve for that.
Let AVIXA justify AV so you can focus on your business.
AV Matters again. Amen.