AVIXA: The FAQ
Sep 12, 2017, 14:48 PM by Allison Tardif
InfoComm International has changed its name to the Audiovisual and Integrated Experience Association, or AVIXA. What does that mean exactly?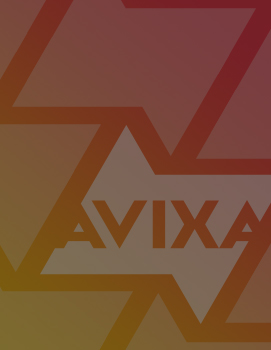 Word's out: InfoComm International has changed its name to the Audiovisual and Integrated Experience Association, or AVIXA. What does that mean exactly? Great question. Here are some others, in a handy FAQ:
Q. What is AVIXA?
A. AVIXA is the Audiovisual and Integrated Experience Association, formerly InfoComm International.
Q. When does it go into effect?
A. InfoComm International's change to AVIXA was announced on September 13. It is effective immediately.
Q. What does AVIXA signify?
A. The name itself reflects three important characteristics of the association, its members, and the industry we represent. First, AV is who we are. Not IT, not even a subset of IT. Audio and video are the proud building blocks of everything this industry is about. It was true in 1939 when we were founded, and it's true today. Second, IX is what we create. Experiences require a combination of technologies, factoring in the right content and space, integrated together to achieve a desired outcome, whether it's rich communication, entertainment, deep understanding, or some other outcome enabled by integrated AV. Third, we are uniquely an Association, representing a thriving industry that operates in a dynamic and growing marketplace for AV solutions. The final A in AVIXA underscores our status as the hub of an industry, and as a catalyst for market growth in a way that for-profit companies can never be.
Q. Does the InfoComm show have a new name?
A. No. Our tradeshows around the world have enjoyed tremendous success and name recognition. They will continue to operate under their current names. Our presence at those events — from our booths, to our training programs, to our networking events — will operate under the AVIXA name.
Q. Why the change?
A. Our previous name no longer reflected completely the possibilities of and the awesome experiences created through audiovisual technologies. In ongoing conversations with AV professionals around the world, it also became clear that our previous name could not accurately reflect our mission.
The AV industry is about more than information communications.
We are, in fact, a non-profit association dedicated to advancing an industry.
And we frequently encountered confusion in the marketplace between our trade shows and our work as an association.
For those and other reasons, it was clear to leadership and our Board of Directors that a change was needed.
Q. Is it just a name change?
A. No. In addition to the reasons mentioned earlier for changing our name, we wanted AVIXA to communicate how we have evolved as an association. For 78 years, under a variety of names, AVIXA has been committed to promoting the commercial AV industry — to providing education, certification, standards, tradeshows, and more. We still intend to be the hub for everything AV, facilitating community, communication, and connections among members of the industry.
We are also now committed to acting as a catalyst for global market growth. Our commitment to helping grow the market for AV means reaching beyond the industry and into organizations that benefit from AV; increasing awareness across many diverse markets to communicate how AV technology helps enterprises achieve their goals; and ultimately helping more and different creative professionals see themselves as part of the AV community.
Q. How did the change come about?
A. We did not begin this journey with the goal of changing our name. As we and our Board do every three years, we began by examining how the industry has evolved, how the market for AV solutions has changed, and how the association should move forward to best support and promote its members. In light of rapid technology evolution, we saw signs that commoditization, consumerization, value engineering, and — frankly — "good enough" AV posed a threat to what this industry really stands for, which is the exceptional AV experience.
We resolved to reclaim the wonder of audiovisual experiences. This has included increasing industry awareness, realigning content and programs to demonstrate the value of AV in achieving outcomes, reinventing our value proposition so more people can see themselves as members of our community, initiating deeper market intelligence to improve the stories we can tell about the power of AV … and reexamining our brand identity to make sure it supports all our other efforts.
This has been a multi-year journey, helped along by brand experts and staff. After much hard work, we have come to believe that AVIXA, the Audiovisual and Integrated Experience Association, best describes our community and mission. Our Board of Directors first approved the decision to change the name of the association, then approved of the decision to change the name to AVIXA.
Q. What is an "integrated experience?"
A. An important question. At its heart, an audiovisual experience is an integrated experience because it combines what people see and hear — and it has to be done well for the experience to have the correct impact. But as technology has evolved, an integrated experience has come to include more, such as lighting, control, information technology, sensors, mobile device integration, and more. AV professionals are expert in combining all of these to create new and better experiences for customers. And an exceptional experience, as AVIXA has come to define it, is an integrated experience because it accounts for the right mix of content, space, and technology to exceed people's expectations. The AV industry is absolutely in the integrated experience business. Our association's name now reflects that.
Q. What does it mean for the association's many programs, such as CTS, standards, and training?
A. The AVIXA name has no bearing on the association's core programs. A Certified Technology Specialist is still a Certified Technology Specialist. We continue to develop ANSI standards. And our training will be offered all over the world — just under the AVIXA banner. Some events, councils, and other programs that have included our prior name will be refreshed. We will make those changes as and when they are appropriate.
Q. How can we follow AVIXA online?
A. You can find us at avixa.org. The website is undergoing a complete redesign between now and the end of 2017. During the transition, AVIXA.org and infocomm.org will co-exist so that people can find the information they need as easily as possible.
On Twitter our handle will be @AVIXAtweets, and our Facebook page will live at facebook.com/TheAVIXA. Our @InfoCommShow handle on Twitter will eventually assume the @InfoComm handle for social media related to the June show.
Other social channels will evolve seamlessly. You will be able to connect with us on all the platforms we support and we will continually communicate any changes to our social media plan if and when they arise.