Return on Intention
Aug 25, 2017, 20:29 PM by Allison Tardif
In the AV industry, we love to talk about return on investment.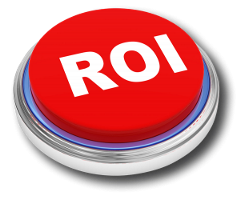 In the AV industry, we love to talk about return on investment. Taking the acquisition costs or the total cost of ownership and comparing it with the success metrics of our customers to justify the project. And often these conversations lead to customers feeling like the investment is too great for the payback, especially when the technology being offered is a premium solution.
In my mind, we often approach these conversations with the wrong mindset. No one wants to be wasteful or seem foolish with their investments, of course, but I don't think the problem is that videowalls are too expensive, signal routing too spendy, or that customer budgets are too small. The problem is that we don't understand, as an industry, well enough the problems we are solving and the value of our solutions. If the budgets are too small, perhaps the problems we are solving are too small as well.
A simple financial formula, which might be very appropriate for a digital signage ad network operator to use before they add new inventory to their fleet, might not work for all installations. For single-brand retailers, college campuses, or corporate lobbies, the problem to solve is more about brand-building and space-making than it is about the basket of technologies that might provide a solution. Customers may find, if they understood their problem more fully, that it is more about customer experience and loyalty than it is around same-day sales uplift or lead count.
As an industry, we must do a better job of understanding the businesses of our customers. They are not in the AV business. If we are to be a trusted and valuable partner to them, we must be in their business, aware of the business dynamics in their industry, and constantly learning what problems are there for us to help them solve. And if we do this well, we give them a reason to spend. Not only to achieve a return on investment, but to achieve a return on their intentions for the business, their customers, and their brand.