In this session will dive into the bits and bytes of how network switching works. It will examine the relevant protocols and processes that enable network communication of all types – unicast, multicast, and broadcast – and how "the network" processes and transmits packets.
It will also step into the world of IP addressing and discuss what all those numbers mean and how they affect two-way communication.
Join this March webinar to:
Gain an understanding of the TCP/IP stack inside devices.
Understand how IP addressing works.
Learn the relevant protocols in use for basic network communication.
Sponsored by: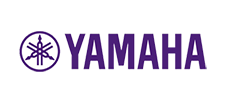 CTS: .5 | CTS-D: .5 | CTS-I: .5
Moderator:

Joel Howden
Field Marketing Engineer III
Yamaha Pro Audio Division
Having been in both the Entertainment and IT worlds for over 20 years, Joel Howden has designed audio systems and network infrastructures around the world.
He has designed audio and IT infrastructures in education, theme parks, retail and commercial spaces and even the occasional stadium.
He has also consulted with FOH and System Techs for some of the largest touring companies.

Event Information
Date
07 March 2023
Time
1:00 PM - 2:00 PM
Eastern Standard Time
Type
Webinar