Employee experience has gained prominence in workplace strategy planning and today there is an expanded set of stakeholders involved in the office technology that you implement. How can you assess workstyle personas within the organization to better plan space and technology needs?
Participate in this February webinar to:
Gain a better understanding of user expectations for hybrid environments.
Explore the collaborative pros and cons of different approaches to work environments.
Gather stakeholder requirement to evaluate the status of current work environment implementation or integration.
Workspace trends are moving towards smaller, more flexible spaces, with more remote working over the long-term according to AVIXA's IOTA report. For more key developments and digital workplace trends, view past webinars in the monthly Conferencing and Collaboration Power Hour.

CTS: 1
Speakers:

Kate Adkins
UX Engineering Manager
Root Integrated Systems

Ted Ritter, LEED AP, PBD, PMP, IFMA Fellow
Principal, Lead Management Institute
Global Chair, Information Technology Community of IFMA
Past Chair, IFMA Americas Advisory Board
Ted Ritter has worked and travelled extensively throughout North America, Europe, and Asia.
He is the Principal of LMI360, a company that solely supports organizations that support the Built Environment.
His is the current Global Chair of the IFMA Information Technology Community, a Past Chair of the IFMA America's Board and a Past President of the Phoenix Chapter of IFMA.
As part of his continued support of the profession in his local community he continues to support the Chapter's Annual Charity Golf Event which provides funding for the FM Programs at Arizona State University, the IFMA Foundation, and Habitat for Humanity.
He is a co-author of "The Facility Manager's Guide to Information Technology", author of multiple articles and has contributed to over 100 presentations on Best Practices in regard to the use of FM Technology, Sustainability and Brand Management.
Ted has over 30 years of experience in facility operations and project management. He has supported client projects with a wide range of needs including those of: IBM, American Express, Bechtel, MDS Pharma, Roche, Motorola, Boeing, Mandalay Resort Group/MGM, Multiple Universities, Distributed Retailers, the Department of Energy, State Governments, and the Department of Defense.
Ted was named an IFMA Fellow in 2019.

Amelia Vrabel
Business Development Manager - Cloud/UCC
AVI-SPL
Amelia has been in the AV/IT industry for 18 years, holding sales and business development roles on both the manufacturer and integrator sides of the business.
She currently serves as a Business Development Manager for the UCC practice within AVI-SPL.
She enjoys the opportunity to help customers create more productive, collaborative, and engaging work environments, particularly as UCC tools continue to evolve and become more widely adopted across a variety of industries.
Moderator: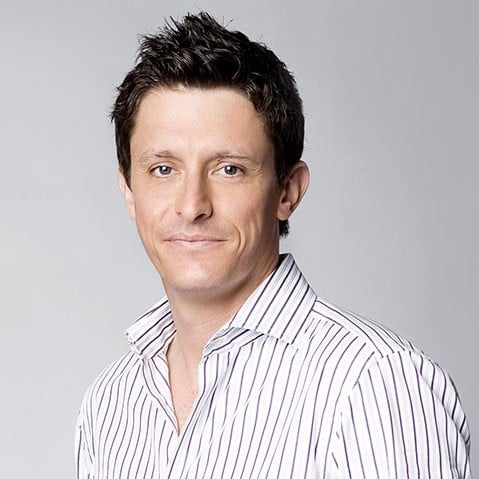 Peter Coman
Global Workplace & Education Technology Specialist
PTS Consulting - New York
Peter Coman is an award-winning designer whose career spans 30+ years in the technology industry.
With a background in owning and managing IT companies and installing and programming advanced technology systems, Pete knows what it's like on both sides of the fence.
Peter continually immerses and educates himself in the latest state-of-the-art and emerging technologies, working at all levels from installation and programming to design, consulting, project management and education.
Peter has worked throughout Australia and in the U.S. on some of the largest, most complex and challenging projects, and leverages his expertise and experience from numerous award-winning projects.
Event Information
Date
08 February 2023
Time
1:00 PM - 2:00 PM
Eastern Standard Time
Type
Webinar