With a greater demand for speed and efficiency in the live events industry than ever before, you need tools that will help you document and install cable plans with ease. In this webinar, hosted by events industry veteran Jim Woodward, you'll learn multiple time-saving tactics that'll boost the efficiency of your workflow and improve communication with install contractors and clients alike.
Participate in this December webinar to:
Explore better communication and documentation.
See new ways to speed up your systems design process.
Discover the benefit of more in-depth tools for accessory item management.
Sponsored by: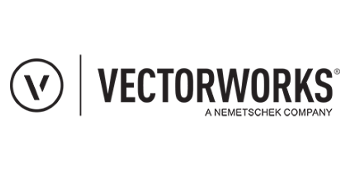 CTS: .5
Speaker:

Jim Woodward
Senior Entertainment Product Specialist
Vectorworks, Inc.
Jim Woodward is an award-winning designer whose expertise is in 3D visualization, rendering, and modeling for a wide variety of industries including concert and theatrical events, film, television, corporate events, trade shows, museums, architectural firms, and retail.
He has produced corporate and concert events for widely recognized companies and artists for more than 35 years.
Event Information
Date
08 December 2022
Time
1:00 PM - 2:00 PM
Eastern Standard Time
Type
Webinar