As AV networks increase in size and complexity, more tools may be required to keep them efficient and reliable. If you're already familiar with the use of VLANs and Trunks in a network, it's time to discover the next level of networking tools and tips: how using RADIUS can improve security; how Dynamic VLANs can segment data types without wasting ports; and how DHCP can speed up your workflow.
Participate in this December webinar to discover:
How switches – built specifically for network AV applications – can be programmed with these features via an easy web GUI.
How and when to use DHCP for automatic IP addressing.
Sponsored by: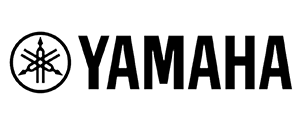 CTS: .5 CTS-D: .5

Speakers:

Mark Collins
Senior Specialist, Pro Audio Division
Yamaha R&D Centre, UK
With over 20+ years in A/V and IT integration, Mark Collins is a seasoned designer and training specialist and a regular contributor to Yamaha online A/V training initiatives.
He has wide-ranging experience designing and installing AV & IT systems for Commercial and Residential applications, Mark has led technical support and IT teams and has freelanced and worked for both AV integrators and vendors across multiple disciplines.
His work can be found in settings ranging from meeting spaces to live events venues, even on superyachts.
An avid gamer, Mark loves music and in particular playing guitar to unwind or jamming with friends.
When he is not gaming or "guitaring", Mark can be found in the countryside camping and taking long hikes.

Andy Cooper
Manager, Pro Audio Application Engineering
Yamaha R&D Centre, UK
A 20+ year veteran of audio networks and digital mixing, Andy Cooper is the Pro Audio Application Engineering Manager based at the Yamaha R&D Centre in Milton Keynes, England.
Featuring a strong background in digital audio, Andy has worked with a variety of protocols and standards over the years including Cobra Net, EtherSound, AVB, AES67 and Dante and has provided training, design and technical support to AVOIP projects around the world.
Additionally, Andy has developed and been featured in numerous educational videos on network audio systems, many of which can be found on the Yamaha Global YouTube channel.
A member of the UK based Yamaha R&D team since 1999, Andy is an avid drummer and saxophonist, enjoying a wide range of rock, pop, jazz and gospel musical styles.
Event Information
Date
06 December 2022
Time
1:00 PM - 2:00 PM
Eastern Standard Time
Type
Webinar