Digital signage represents the fastest growing segment of the commercial AV, IT, traditional signage, content creation, and marketing industries.

It has far reaching implications as a mainstream communication medium and opens expansive new markets and opportunities for network providers, systems integrators, and end users alike. Beneath the surface, however, it is a complex web of interconnected technologies and best practices acting together to create the images we see on screen.
The DSCE is designed to help you meet the challenges this creates by providing a fundamental understanding of the digital signage industry. Understand the 7 Key Elements of Digital Signage and how they individually impact the industry and interact one another. This course takes a business-oriented approach that will allow you to master the formulas for successfully planning a digital signage network including design, hardware and software selection, deployment, content creation and ROI/ROO for digital signage rollouts.
Cost:
List Price/Basic: USD $495
Premium/Elite: USD $450

Alan C. Brawn, CTS, DSCE, DSDE, DSNE, DCME, DSSP, ISF-C
Alan C. Brawn is a principal of Brawn Consulting, a pro AV, Residential, and digital signage business consulting, and outsourced services firm with national exposure to major manufacturers, distributors, integrators, and associations in the industry. Alan is an industry veteran with nearly 4 decades of experience and a recognized author for leading industry publications. Alan is an Imaging Science Foundation fellow and co-founder of ISF Commercial. He holds InfoComm CTS certification and is a senior faculty member providing CTS-RU continuing education. Brawn was awarded the InfoComm Volunteer of the Year Award in 2013 and the Fred Dixon Lifetime Achievement in AV Education in 2015. He is a founder and past Chairman of the Digital Signage Federation and Legacy Award Recipient and in 2018 the DSF Excellence in Education Award was named after him. He is also the co-director of the Digital Signage Experts Group certifying digital signage professionals around the globe.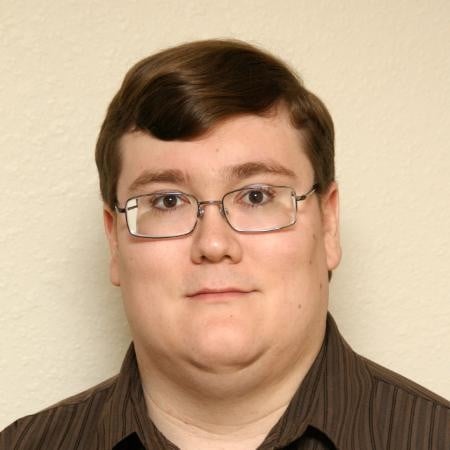 Jonathan Brawn, CTS
Jonathan is a principal of Brawn Consulting, an audiovisual consulting, educational, and marketing firm with national exposure to the industry. Jonathan has two decades of experience in design, integration, and development of educational programs. Previously, Jonathan was Director of Technical Services for Visual Appliances, and ran his own design/build group, Brawn & Associates. Jonathan holds CTS certification, and been senior AVIXA faculty. In 2020, Jonathan was awarded Educator of the Year from AVIXA. He also received the InfoComm 2012 Young AV Professional award. He extensively worked on standards as part of PISCR and DISCAS task groups, and currently co-moderates the ISCR task group.
Event Information
Date
06-08 December 2022
Time
1:00 PM - 4:00 PM
Eastern Standard Time
Type
Training