Looking to boost the accuracy and efficiency of your live event design process? If so, join Eric Girard, senior technical director at Cramer, for this case study-style webinar! Girard will showcase how he creates wiring and video flows with ConnectCAD. Girard will also discuss the challenges he normally faces and why it's so important to have a powerful design software.
Participate in this webinar to learn about:
Planning out paperwork before arriving at the job site to better boost efficiency.
Creating video wiring and diagrams during the pre-production process
Using reports to get accurate counts of gear and cable lengths.
Sponsored by: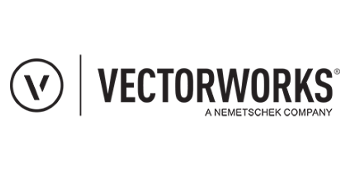 CTS: .5 CTS-D: .5 CTS-I: .5

Presenter:

Eric Girard
Senior Technical Director
Cramer
Eric Girard is the Senior Technical Director at Cramer, an event and content marketing agency based in Boston, MA.
He has more than 15 years of experience leading live production in sports, corporate events, and concerts.
He uses Vectorworks for rigging layouts, audio systems, video displays, as well as lighting and scenic design.
Presently, Eric specializes in the technical production process.
He designs every technical element to work flawlessly for each event.
As a leader on the events team, Eric plays a key role in a project from conception of ideas, pre-production, budgeting, and on-site execution.
Eric has a strong desire for developing efficient workflows to maximize capabilities.
Event Information
Date
12 July 2022
Time
1:00 PM - 2:00 PM
Eastern Standard Time
Type
Webinar