Today, more IT departments are building infrastructures that cater to an ever-increasing amount of AV devices on their networks. In turn, several of those IT departments are being held responsible for those AV experiences. With the merging of these two worlds, IT professionals now need to become experts on the AV solutions offered within their organization. Join the panel in discussing what IT professionals need to know and where to start to bring them up to speed.
Join the January Power Hour to learn how to:
Discover the most effective ways to work with IT professionals to bring them up to speed.
Discuss timelines on when to get IT involved.
Review ways to integrate IT professionals so that they can better manage the AV experience.
Workspace trends are moving towards smaller, more flexible spaces, with more remote working over the long-term according to AVIXA's IOTA report. Corporate technology managers and integrators can get the latest on key developments and trends for the digital workplace in AVIXA's monthly Conferencing and Collaboration Power Hour. Learn more about the Conferencing & Collaboration Power Hour series.


Stacey Capps
UCC Engineer
Electrosonic
Stacey Capps (she/her) is a CTS-certified engineer with a bachelor's degree in Digital Media Studies from the University of Denver.
She's earned certifications from Zoom, Slack, Dante, Qsys, Microsoft, and more.
She works for an AV integration company as a fulltime consultant to a global corporation.

Joe Dubar
Key Account Manager
Starin
Joe Dunbar is a technology professional with experience in audio/visual sales & design, live sound engineering, and video production.
He is a Key Account Manager at Starin, a Midwich Group company, and a member of the 2020 Class of SCN's The Nine.

Robert La Frentz
Sr. Manager, Sales Engineering - North America
BlueJeans
Robert has been with BlueJeans for over 4.5 years and is currently the Sr. Manager of Pre-Sales Engineering for North America.
At the beginning of Robert's career with BlueJeans, he acted as a Pre-Sales Engineer which supported Commercial Sales, prior to his role within Enterprise Sales.
While with Enterprise Sales, Robert supported a variety of customers leveraging a unique skillset centered around listening, understanding needs, technical capabilities and creativity.

Irwin Lazar
President and Principal Analyst
Metrigy
Irwin Lazar is President and Principal Analyst at Metrigy where he conducts buyer-side research on communications and collaboration technologies including unified communications, video conferencing, messaging, and team collaboration.
In this role he advises enterprise and vendor clients on technology strategy, adoption and business metrics, Irwin has covered enterprise communications and collaboration as an industry analyst for over 20 years.
He is a Certified Information Systems Security Professional.
Moderator: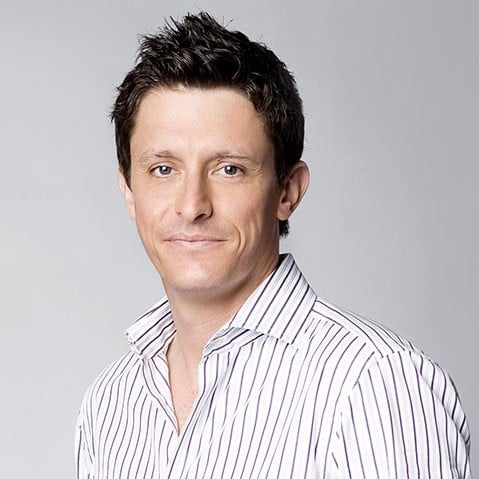 Peter Coman
Global Workplace & Education Technology Specialist
PTS Consulting - New York
Peter Coman is an award-winning designer whose career spans 30+ years in the technology industry.
With a background in owning and managing IT companies and installing and programming advanced technology systems, Pete knows what it's like on both sides of the fence.
Peter continually immerses and educates himself in the latest state-of-the-art and emerging technologies, working at all levels from installation and programming to design, consulting, project management and education.
Peter has worked throughout Australia and in the U.S. on some of the largest, most complex and challenging projects, and leverages his expertise and experience from numerous award-winning projects.
Event Information
Date
26 January 2022
Time
1:00 PM - 2:00 PM
Eastern Standard Time
Type
Webinar