Intel technology is prominent in AV, but you may not be aware of just how many new technologies and solutions we enable. Join this session to learn from our key partners on how together, we are enabling innovative technology solutions for the world of AV. We will cover topics ranging from 8K, Smart Buildings, Education and Conferencing Room technology.


January 19: 6:00 EST/11:00 UK /12:00 CEST
Register Now!
Presenters:

Mark Frost
Visual Collaboration Marketing Manager
Intel
Mark works within Intel's Internet Of Things Group, covering collaboration technology for both the corporate and education sectors across EMEA.
LinkedIn: https://www.linkedin.com/in/mark-frost-4141349/

Ben Cope
Technical Lead, Internet of Things Group
Intel
After completing his PhD from Imperial College London, Dr Ben Cope joined Altera in 2008, where he worked as market segment owner and system architect for Pro-AV and Studio business.
Following Altera's acquisition by Intel in 2015, he moved to the Intel IOTG group as technology lead in EMEA supporting architect-level discussions with clients on video, AI and workload consolidation.
He now works as platform architect focused on product planning in the same team.
Ben holds seven patent disclosures and seven technical publications including in the Journal of Computers and SMPTE Motion Imaging Journal.

Stijn Ooms
Director Product Strategy AV and Digital Workplace
Crestron Electronics
Stijn Ooms, currently Director Product Strategy AV and Digital Workplace at Crestron, is Crestron.
He started working at the company in the engineering department, over 20 years ago.
He had a hand or say in the development of all technology that was since released at Crestron.

Stefan Schmidt
Symbiosy Solutions Manager
HB Reavis
Joining HB Reavis in 2020, Stefan manages the design and delivery of Symbiosy, the smart buildings technology to support clients improve user experience and productivity.
Previously he delivered energy optimisation strategies with Oxford University and the National Portrait Gallery, before working in Microsoft data analytics.
Using his smart buildings expertise, he has helped deliver multiple landmark buildings, including Deloitte's 1 New Street Square in London and The Post in Vancouver.

Duncan Peberdy
EdTech Consultant
DroitwichNet Limited

Duncan provides consultancy to universities and manufacturers on EdTech for learning and teaching in the higher and further education sectors.
LinkedIn: https://www.linkedin.com/in/duncanpeberdy/

Sponsored by: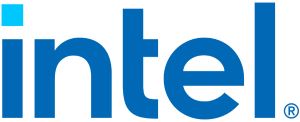 Event Information
Date
19 January 2021
Time
11:00 AM - 12:00 PM
GMT Standard Time
Type
Webinar