No matter what segment of the digital signage industry that a person participates in, one fact that we can all agree upon is that content is critical. It is the method to deliver on the messages set forth in the objectives that should be the central focus points of each display that is deployed.
The Digital Content and Media Expert (DCME) program defines content and explains how content can be an effective communication tool.
It explores the history of communication and content and takes a closer look at what content can and cannot do.
The DCME looks at the impact and relevance of content, emphasizing the need to begin by clearly articulating the objectives. Then, it shows how to combine objectives and content to engage the viewer. It points out the necessity to create a strategy before moving forward and explores both applications and venues.
The course discusses the physical properties of content and introduces rules for good content design. It then reviews examples of the costs of content production, and various options for outsourcing.
Wrapping up, the DCME discusses the business side of content, and how analytics play into it as it relates to return on investment.
Cost:
List Price/Basic: USD $495
Premium/Elite: USD $450

Alan C. Brawn, CTS, DSCE, DSDE, DSNE, DCME, DSSP, ISF-C
Alan C. Brawn is a principal of Brawn Consulting, a pro AV, Residential, and digital signage business consulting, and outsourced services firm with national exposure to major manufacturers, distributors, integrators, and associations in the industry. Alan is an industry veteran with nearly 4 decades of experience and a recognized author for leading industry publications. Alan is an Imaging Science Foundation fellow and co-founder of ISF Commercial. He holds InfoComm CTS certification and is a senior faculty member providing CTS-RU continuing education. Brawn was awarded the InfoComm Volunteer of the Year Award in 2013 and the Fred Dixon Lifetime Achievement in AV Education in 2015. He is a founder and past Chairman of the Digital Signage Federation and Legacy Award Recipient and in 2018 the DSF Excellence in Education Award was named after him. He is also the co-director of the Digital Signage Experts Group certifying digital signage professionals around the globe.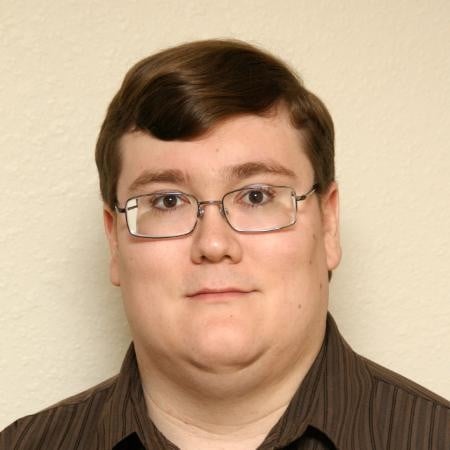 Jonathan Brawn, CTS
Jonathan is a principal of Brawn Consulting, an audiovisual consulting, educational, and marketing firm with national exposure to the industry. Jonathan has two decades of experience in design, integration, and development of educational programs. Previously, Jonathan was Director of Technical Services for Visual Appliances, and ran his own design/build group, Brawn & Associates. Jonathan holds CTS certification, and been senior AVIXA faculty. In 2020, Jonathan was awarded Educator of the Year from AVIXA. He also received the InfoComm 2012 Young AV Professional award. He extensively worked on standards as part of PISCR and DISCAS task groups, and currently co-moderates the ISCR task group.
Event Information
Date
25-27 October 2022
Time
1:00 PM - 4:00 PM
Eastern Standard Time
Type
Training