Most enterprise conference room and training room environments were built for a different time – a time when most video conferencing was room to room. In today's hybrid environment, with most video calls now supporting both room participants as well as hybrid participants, these legacy rooms provide a subpar user experience. In this webinar, the panel will discuss a variety of technologies and design methodologies that can improve the experience for both the room participants and remote participants.
Participate in this September webinar to:
Understand the design of legacy video conferencing environments and why those do not support hybrid environments well.
Explore the unique characteristics of hybrid environments for video conferencing.
Learn about new technologies and design methodologies to properly design video conference rooms to provide an excellent user experience for both in room participants and remote participants.
Workspace trends are moving towards smaller, more flexible spaces, with more remote working over the long-term according to AVIXA's IOTA report. For more key developments and digital workplace trends, view past webinars in the monthly Conferencing and Collaboration Power Hour.
Sponsored by:


CTS: 1
*RU approval is pending.
Speakers:

Bronson M Gannon
Senior Product Manager
BlueJeans by Verizon
As a Senior Product Manager at BlueJeans by Verizon, Bronson leads all marketing efforts for Rooms and RaaS.
Prior to joining BlueJeans in 2021, Bronson led marketing intitiviaties for several major US brands.
He successfully deployed the first Shop-in-Shop program within the largest sporting goods dealer in the US.
A former football player, Bronson is passionate about nutrition education and the importance of youth in sports.

Nyere Hollingsworth
Lead, Global Corporate Real Estate Technology
Under Armour
Nyere Hollingsworth is a leader in deployment and operation of corporate Audio/Visual electronics and collaborative communications technology.
He has over 20 years' experience in managing all phases of technology implementation projects of all sizes.
Nyere has managed the design and delivery of A/V solutions for corporations, defense contractors, and federally funded research organizations and has been instrumental in defining scope, securing funding, and building project teams that have delivered large multi-million-dollar initial outfitting and renovation projects.
Nyere holds a BS from the Georgia Institute of Technology in International Affairs and an MS in Technology Management from the University of Maryland Global Campus.


Andy Howard
Managing Director
Howard & Associates
Howard & Associates is the leading consulting firm focused on Video Communications in the Enterprise.
The firm has helped dozens of large corporate, government, and educational customers architect and implement enterprise-wide video deployments, with a seamless User Experience.
Example clients include Deloitte, BlackRock, Aetna, Travelers, and many others.
Andy Howard, the Founder and Managing Director, is an IP video expert who specializes in streaming video, video conferencing, digital signage, video surveillance, video call centers, and unified communications.
As a highly regarded authority in the field, Andy is a frequent speaker at leading industry events and is regularly cited in industry publications.

Weskeal West
Senior Account Executive
AVI-SPL
Weskeal West is a Senior Account Executive for AVI-SPL based out of Denver, CO.
She has more than 25 years of account management and team leadership experience, including 15 years in the technology industry.
Prior to joining AVI-SPL, Weskeal held executive roles focused on managing facilities construction departments, architectural, engineering design teams, technical and operations teams in support of customer accounts around the country and across many industry types.
With AVI-SPL, Weskeal serves as a unique technology advisor through the project lifecycle enabling her to bridge the gap from building design to technology integration and adoption.
Weskeal is an active member of IFMA, was a featured presenter at Denver RocCon, IFMA Knosh & Know, AVIXA & CEDIA events featuring smart building technologies.
Weskeal holds a Bachelor of Science degree in Interior Design from Kansas State University.
Moderator: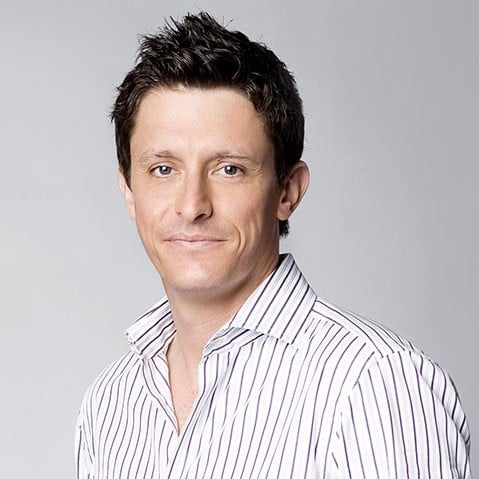 Peter Coman
Global Workplace & Education Technology Specialist
PTS Consulting - New York
Peter Coman is an award-winning designer whose career spans 30+ years in the technology industry.
With a background in owning and managing IT companies and installing and programming advanced technology systems, Pete knows what it's like on both sides of the fence.
Peter continually immerses and educates himself in the latest state-of-the-art and emerging technologies, working at all levels from installation and programming to design, consulting, project management and education.
Peter has worked throughout Australia and in the U.S. on some of the largest, most complex and challenging projects, and leverages his expertise and experience from numerous award-winning projects.
Event Information
Date
28 September 2022
Time
1:00 PM - 2:00 PM
Eastern Standard Time
Type
Webinar