External meetings come without guarantees of interoperability, putting your users at the mercy of the meeting host's infrastructure. To provide a first-class user experience in your conference requires next level infrastructure. During this webinar, the panel will discuss the steps you can take in your company to ensure you are delivering the best conference experience possible across multiple platforms.
Participate in this August webinar to:
Examine the current methods in which people are adapting to using multiple platforms.
Identify technologies to help bridge the operability between conferencing platforms.
Determine a list of best practices to ensure a seamless collaboration experience.
Sponsored by:


CTS: 1

Speakers:

Shrini Arole
UC National Manager
Toyota
Shrini Arole is the Sr. Manager at Toyota Motor North America responsible for Digital Productivity and Collaboration Experiences.
Shrini and his team are responsible for the end-to-end delivery of productivity experiences for Toyota's North American workforce, as well as ensuring global alignment across all regions.
Shrini has 30+ years IT leadership experience across most aspects of IT ranging from application development and support to operational governance.
In his current role, Shrini's team is focused on the delivery of a best-in-class collaboration experience that liberates the user from boundaries of location, device, or technology, and provides the right tools, for the right job, at the right time so the user can focus on getting their job done.

Tobi Tungl, RCDD, CTS-D
Vice President of Business Development
CTI
Tobi helps grow organizations by creating and implementing client retention strategies to drive top-line revenue and open new physical locations.
In addition, he develops strategic sales objectives based on company goals to promote growth and customer satisfaction for the organization.
Tobi is an entrepreneurial, development and profit-oriented leader who communicates an innovative vision for the future and inspires his team to execute the transformation.
Tobi was recognized as one of Commercial Integrators 40 Influencers under 40 in 2018 and is the President of the NSCA Education Foundation Board.

Cassie Wells
Corporate Sales Manager
CCS Presentation Systems
With over 10 years of Audio Visual sales experience at CCS Presentation Systems, Cassie Wells, Corporate Sales Manager, leads a team of six in the ongoing account management of some of the largest corporate, higher education, government, house of worship and healthcare clients in the nation.
Passionate about expanding her company's outreach, her team's efforts have resulted in millions of dollars of business with new accounts in the last year alone.
Unafraid to ask the hard questions, Cassie strategically balances the needs of customers with the realistic expectations of the current state of the AV industry.
An advocate for women in business, she cohosts the popular web series "CCS News" on LinkedIn.
Moderator: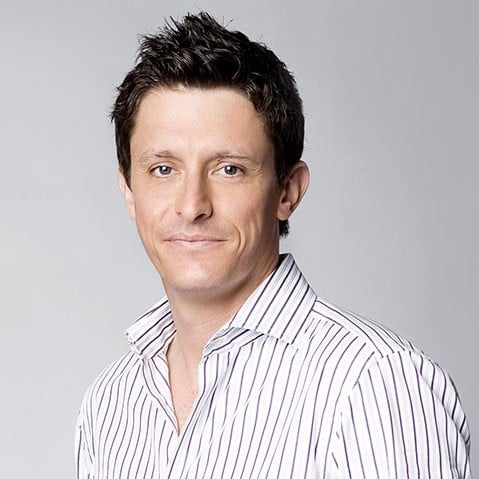 Peter Coman
Global Workplace & Education Technology Specialist
PTS Consulting - New York
Peter Coman is an award-winning designer whose career spans 30+ years in the technology industry.
With a background in owning and managing IT companies and installing and programming advanced technology systems, Pete knows what it's like on both sides of the fence.
Peter continually immerses and educates himself in the latest state-of-the-art and emerging technologies, working at all levels from installation and programming to design, consulting, project management and education.
Peter has worked throughout Australia and in the U.S. on some of the largest, most complex and challenging projects, and leverages his expertise and experience from numerous award-winning projects.
Event Information
Date
24 August 2022
Time
1:00 PM - 2:00 PM
Eastern Standard Time
Type
Webinar