Conference rooms and huddle spaces may never be used the same again. Most companies are looking at their collaboration spaces through a new lens thanks to the pandemic. Space planners are now prioritizing the ability to scale and have flexibility within the current office space. By creating this flexibility, we can prepare for different types of work environments for years to come.
Join the August Power Hour to learn how to:
Review the role of a space planner and understand when to utilize one.
Outline ways to scale spaces to ensure ultimate flexibility.
Discuss ways to maximize space to best serve all types of employees.
Workspace trends are moving towards smaller, more flexible spaces, with more remote working over the long-term according to AVIXA's IOTA report. Corporate technology managers and integrators can get the latest on key developments and trends for the digital workplace in AVIXA's monthly Conferencing and Collaboration Power Hour. Learn more about the Conferencing & Collaboration Power Hour series.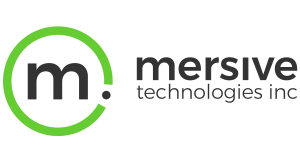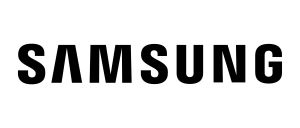 Presenters:
Chris Jaynes
Founder and CTO
Mersive Technologies
Christopher Jaynes founded Mersive Technologies in 2006 and now serves as CTO.
He received his Bachelor of Science degree with honors from the School of Computer Science at the University of Utah and went on to receive his doctoral degree at the University of Massachusetts, Amherst where he worked on artificial intelligence and human-computer interaction technologies.
His work in academics and at Mersive has led to over 100 published scientific articles, over 20 patents, and the National Science Foundation CAREER award, which recognizes emerging leaders in their scientific field early in their career.
In 2019, he was awarded the Ernst and Young Entrepreneur of the Year award for the Rocky Mountain region, recognizing his business and community leadership.

Priyanka Mehta
Product Marketing Manager
BlueJeans
Priyanka is a customer centric and data driven Product Marketing Manager with a diverse experience.
At BlueJeans, she is responsible for driving marketing strategy for the BlueJeans Meetings platform focused on go-to-market activities and product messaging.
Prior to BlueJeans, Priyanka was responsible for driving strategy and direction for multiple product families at Fujitsu, intimately involved in creating optimal GTM strategy to achieve business goals.
Priyanka has a B.S. in Electrical Engineering from Penn State University and an MBA in Marketing & Business Analytics from SMU in Dallas, Texas.
Outside of work, Priyanka loves spending time with her family and traveling the world.

Mark Quiroz
VP of Marketing, Display Division
Samsung Electronics America
Mark Quiroz is Vice President of Marketing, responsible for leading Samsung's Display Marketing organization.
Mark's responsibilities span Samsung's broad IT portfolio of Digital Display Signage, LED, and monitors.
He has more than 20 years' experience in both the IT Industry and consumer electronics.
Prior to Samsung, Mark held various senior leadership positions with HP Inc. most recently as Global Head & Vice President of Sales & GTM in the office printing business.
Prior to HP Inc., Mark held executive positions with Hewlett Packard Corporation, notably leading key integration efforts for two of the largest acquisitions in the company's history, EDS & Compaq.
Moderator:

Peter Coman
Global Workplace & Education Technology Specialist
PTS Consulting - New York
Peter Coman is an award-winning designer whose career spans 30+ years in the technology industry.
With a background in owning and managing IT companies and installing and programming advanced technology systems, Pete knows what it's like on both sides of the fence.
Peter continually immerses and educates himself in the latest state-of-the-art and emerging technologies, working at all levels from installation and programming to design, consulting, project management and education.
Peter has worked throughout Australia and in the U.S. on some of the largest, most complex and challenging projects, and leverages his expertise and experience from numerous award-winning projects.
Event Information
Date
09 August 2021
Time
1:00 PM - 2:00 PM
Eastern Standard Time
Type
Webinar