AV Professionals Embrace Their Role As Storytellers
Aug 25, 2017, 15:42 PM by Allison Tardif
If the AV industry assumes the mantle of storyteller, it will also be writing a new story for itself. In this story, the clients are still the heroes, but AV is the wizard.
This column first appeared in Sound & Communications.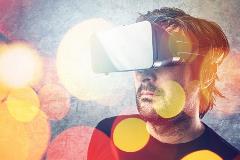 A little while ago, InfoComm recently held its 2017 Call for Presenters, an open invitation to submit presentation ideas for the InfoComm 2017 show and conference in Orlando FL, June 10-16. Every year, people ask me for advice about what they should submit: What is InfoComm looking for? What are attendees asking for? What is important to the industry right now? And every year, I tell people that one thing we're seeking is content about content: presentations and sessions about audiovisual content as it relates to our industry and to AV applications. Digital signage content, video content, multimedia content, presentation content. You get the picture.
After all, content is at the heart of an exceptional AV experience. "It's a topic area we're looking to grow," I tell them. This year, InfoComm tried to encourage more submissions about content by creating a dedicated "Content" track within the call for presenters. Any guesses about how many submissions we received? One. Only a single proposal focused on content, out of hundreds.
Does the AV industry really think it has nothing to say about content? When I've pressed this issue with my AV service provider colleagues, the answer I get is usually something along the lines of, "Content is critical, but it's outside my scope. I'm here to provide the system that supports the content, but the message itself has to be determined by the client."
To put it another way, "Our clients are the storytellers. We provide the story-delivery systems."
But there's another way to look at this. A story has more than one author. Sure, William Shakespeare wrote the script for Othello, but that play has a new set of authors every time it's performed. The director, performers, set and costume designers, and the audience itself, collaborate to make every experience new. A lavish professional production with an audience of sober bard lovers may contain the same words as a student performance at an urban high school, but in each instance, the message is transformed.
Technology that's used to tell a story is no different. People who saw the movie Avatar in a 3D IMAX theater saw a completely different film from those who watched it on a smaller, two-dimensional screen. One group saw an immersive, moving fable about environmental and cultural stewardship. The other saw a cartoonish rip-off of Dances with Wolves. A big difference between the two was the audiovisual medium used to convey them.
This is equally true on a small scale. We've all experienced the way images can bring a spoken lecture or written news story to life; there's a reason the saying, "a picture is worth a thousand words," is so cliché. The strong connection between sound and memory are also well established: Think of the way a song can instantly transport you to the year in which it was released. Doesn't it stand to reason that professional audio and video are even more impactful?
We don't just have to assume this. Researchers have begun to study how immersive media, such as virtual reality, changes an experience. Researchers from MIT to Stanford are already beginning to explore the implications of a technological medium on a psychological response. Does it make participants more empathetic? More likely to remember and act on what they've experienced? More likely to change their future behavior?
Case studies, such as MIT research associate Ainsley Sutherland's excellent review of a VR installation called "The Machine to Be Another," reveal just how tightly interwoven content, space and technology truly are. The objectives of storytelling—lasting impact, behavior change—are hard to measure. At least one of the story's "authors"—the audience—is always shifting, making success elusive. In order to be most effective, the intent and design of each element must be in perfect harmony with the others. It's not enough for the technology to work, the content to be well crafted and the space to be pleasant. The content must leverage the technology. The technology must disappear into the content. The space must suit the purpose.
All of your clients have stories to tell: messages about their brands, lessons they want their students to learn, experiences they want people to talk about for years. AV professionals don't just provide a delivery mechanism for those stories; they are coauthors. They should think of themselves that way, and help clients see them that way. Otherwise, the clients' stories will never achieve their full impact.
If the AV industry assumes the mantle of storyteller, it will also be writing a new story for itself. In this story, the clients are still the heroes, but AV is the wizard. Integrators show clients what's possible. They help them set their sights on objectives they never thought possible, and give them the tools to triumph. And, when the mission seems doomed, they occasionally save the day.
To take on this role, we all need to be thinking about content and storytelling. The lack of "content" submissions to the InfoComm 2017 Call for Presenters isn't going to hold us back. Our industry will explore the role of AV in storytelling in Orlando this June. There will be case studies focused on content presented on the show floor's new Center Stage (read about some of the speakers). There will be behind-the-scenes tours with the master storytellers at Cirque du Soleil and Walt Disney World.
Most notably, there will be TIDE.
The new TIDE conference (Technology. Innovation. Design. Experience.) will be a full-day immersion in content and storytelling, held Tuesday, June 13, at the InfoComm show. We're inviting end-user executives, design professionals and AV service providers to come together to coauthor better stories. Beginning with an opening keynote with Pixar's Head of Story Matthew Luhn, TIDE participants will examine what makes an effective story. Then, after an afternoon keynote from Virtual Reality pioneer Nonny de la Peña, TIDE will explore how audiovisual technologies can increase the power of the stories we all tell: AV pros and their customers. Learn more and register.
As society begins to understand the critical role AV technology plays in storytelling, we look forward to seeing this industry assert its place in the creative process. And next year, when the 2018 Call for Presenters opens, I hope you will be ready to tell a story.