What Will Live Events Look Like After the Pandemic?
Posted on Apr 7, 2020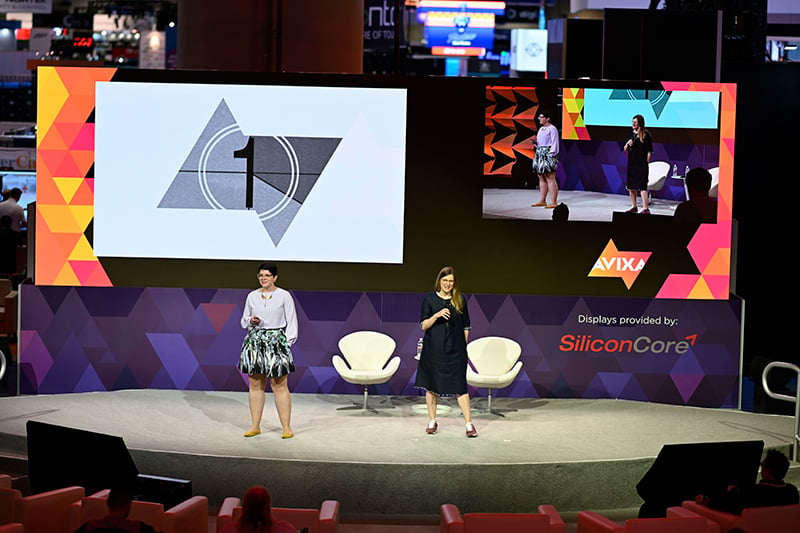 InfoComm 2019 - Live Events Presentation
Spending so much time apart only highlights that there is no substitute for the emotional experience of a live event. At the first AVIXA™ Business Survival Exchange, held on April 3, live event professionals were able to connect and share some of the new realities of running an AV business and what the future may hold for the industry.
Representatives from companies of all sizes all agreed: In-person meetings will be back, but they will look different. Three main predictions emerged for what live events might look like after the pandemic.
Gatherings will be local and regional at first
Expect some hesitation to travel when stay-at-home restrictions are lifted. The reality of heightened travel concerns and lowered budgets will mean that when live events resume, the focus will be on local and regional attendees for in-person gatherings. Companies should also anticipate that these gatherings will be smaller than before.
The first glimpse of large gatherings will come from sports and the political conventions now postponed to August. Even then, large budgets for high-end corporate productions are unlikely to immediately return as companies navigate through layoffs, furloughs, and updated business models.
Hybrid meetings will become the norm
To connect attendees and speakers outside of a regional area, hybrid meetings with in-person and digital components are likely to become standard practice. Streaming content to a remote audience is not new and the current situation has only accelerated adoption. What is new is the rapid adoption of remote speakers for all forms of content, from keynotes to panel conversations to facilitated roundtable discussions.
The hardest shift will likely be for presenters. Most feed off a live audience and knowing how to be compelling to a camera feed can be challenging. YouTube influencers have mastered this, and the Exchange attendees recommend talking to them for insights that can be shared with speakers and company executives.
More streaming means more pre-production time to deliver a great event
Engaging a remote audience means acknowledging there is a shorter attention span available. Expect to spend more time planning the audience journey with many more graphic assets to manage. Companies that can deliver compelling digital content and graphic designs will stand out in the hybrid events world. As well, plan to dedicate more time to rehearsals for speakers to be able to deliver polished presentations to the camera.
For companies that haven't made the switch to experiential selling, this might mean new pricing and business models that account for the additional pre-production time that is key to delivering a compelling event experience.
Start preparing now
As the global situation evolves, AVIXA will continue to gather the community and share available resources to aid live events professionals navigate this new reality. We invite you to join conversations on social media (LinkedIn, Twitter, Facebook, or Instagram), as well as participate through our AV Insights Panel.
Business Survival Exchange from AVIXA
Set some time aside each Friday at 11 a.m. EDT to join the Business Survival Exchange where members of AVIXA's Live Events Council convene to discuss the work they are doing now and how they are preparing for the future of their own businesses.
The Show Will Go On – Business Survival Series from The Stimson Group
Tom Stimson's particular brand of straight talk is what live events pros need to hear right now. In the first webinar of this eight-week series on Wednesdays at 2 p.m. EDT, Stimson encouraged businesses to plan as though they would not receive new work until August. You can access recordings from past sessions and sign up for the series.
Read more: Resources for Live Event Pros Right Now
TOPICS IN THIS ARTICLE