Podcast: So You Want to Be Diverse
Posted on Aug 20, 2020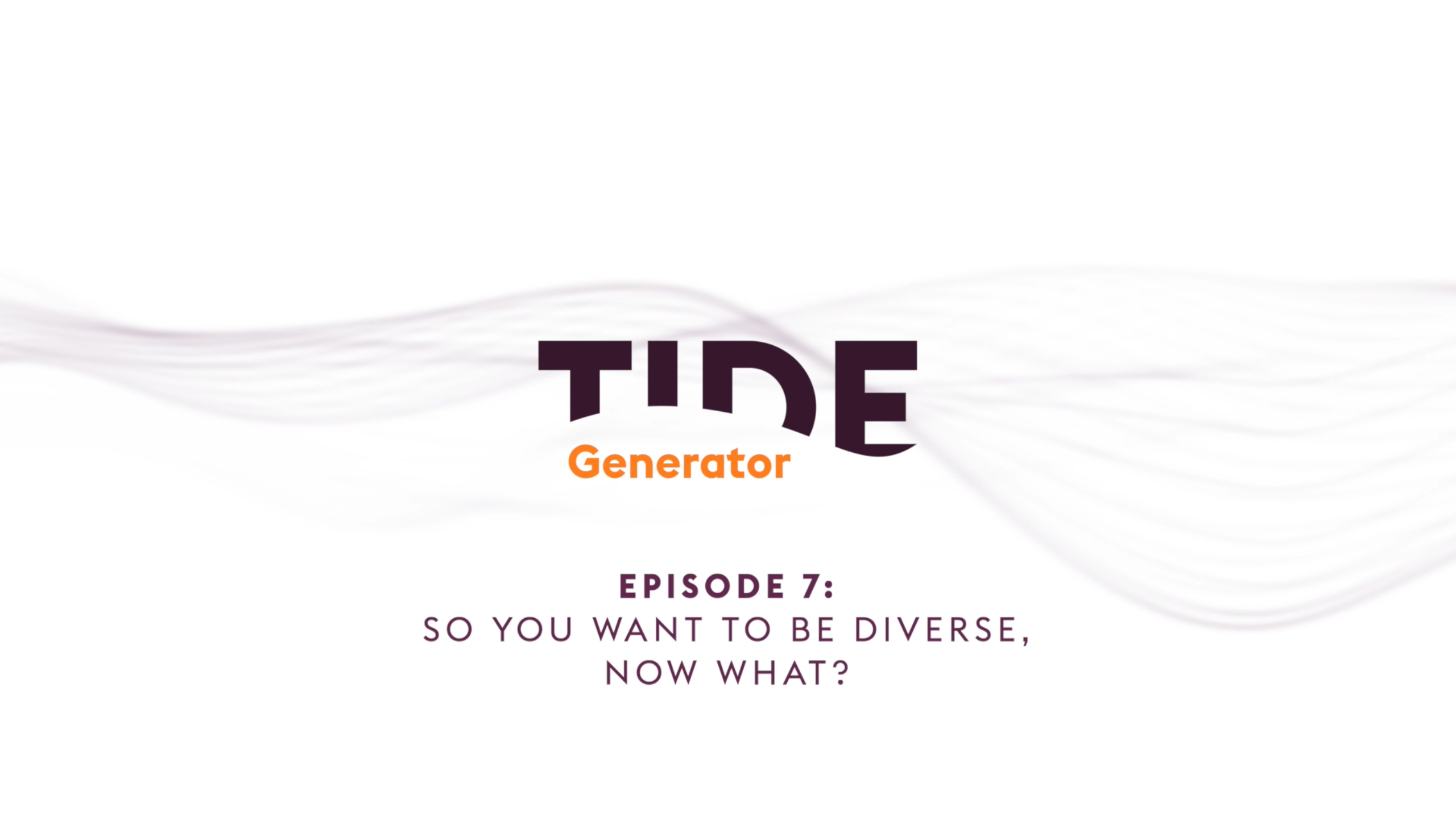 In this episode, we pose a very real question for the AV and experience design industry: "So You Want to be Diverse… Now What?"
In this moment of global reckoning, where we confront the inequities perpetuated by systemic racism, we all say we want to be diverse. But we need to get beyond our old patterns, which often include a tendency to just talk about these serious problems without doing anything to make change happen.
TIDE Generator host Kirsten Nelson discusses a new plan of action and accountability with three guests who bring a lot of vision to creating actionable next steps: Latoya Lewis, Founder and Executive Director of EnventU, Brittany Anderson, Coordinator, Academy of Hospitality and Tourism at Frank W. Ballou Senior High School and Will Curran, Chief Event Einstein with Endless Events.
Any sort of diversity endeavor takes a multi-level commitment, and that can begin with hiring. Too often, people say they just don't see diverse candidates. But where else should be they looking? How can we expand our talent pool actively, rather than passively?
Related: No Matter How Hard It Gets
Charmaine Torruella, current Diversity Council Chair, reflects on the accomplishments of the council, two years after its inception.
As we look for ways to expand access and create partnerships for opportunity, AV companies can partner with organizations such as EnventU, The Loop Lab and Integrate Baltimore that are creating opportunities for paths into the workforce.
How can we help connect high school graduates with opportunities after they complete internships in our field? And how can we create a truly engaging internship experience? We look at ways to channel the energy and talent of students and interns — connect their interest and skills in media engagement with content creation or social media goals at companies.
Looking at the AV industry, how can we create companies that are more inclusive and welcoming? How can we move beyond just a momentary acknowledgement that change needs to happen, and create a commitment an ongoing effort by companies to create an environment of inclusion, acceptance, and growth? What can companies do to create a culture where young people and people of diverse backgrounds thrive?
In the "Now What" part of the podcast we provide tactical steps for putting a system in place to attract and nurture talent from BIPOC and other under-represented communities in AV. And from a business angle, we'll look at how we can present a sense of value associated with diversity to emphasize that it's worth the investment and time required to create change.
Subscribe to the TIDE Generator Podcast on:
Anchor
Apple
Spotify