Podcast: Inclusion by design
Posted on Oct 19, 2020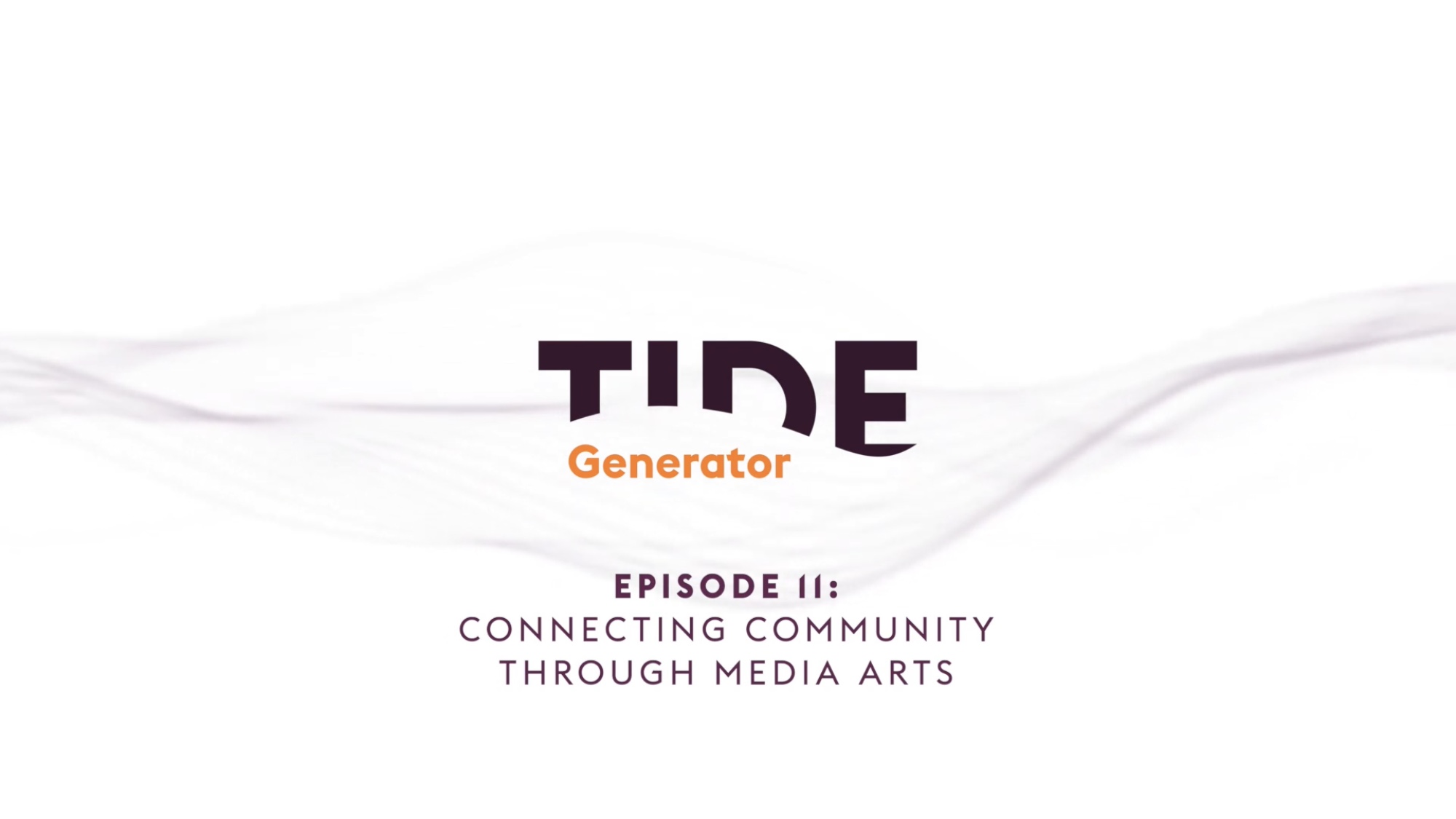 Many arts projects are on hold at the moment and important conversations are bringing a long-needed realignment on diversity and the changes necessary on every level to create a more inclusive and equitable society. Chris Hope, Executive Director and Co-Founder of The Loop Lab and Elisa Hamilton, Socially Engaged Multimedia Artist join this episode of TIDE Generator to talk about a more inclusive future.
Hope and Hamilton are currently collaborating for the launch of the Jukebox public art project with the Cambridge Foundry.This project has evolved and adapted as the grand opening of the Cambridge Foundry has been pushed back due to COVID-19. But the changes they are making reflect the connection and adaptability inherent to multimedia and AV work.
Christopher Hope: "I often use the framework that some things are devices for others. So, on the surface, The Loop Lab, we're nonprofit where we have workforce development, training. But it's really a device to empower young adults, young adults of color and young women to become more self-effective in their holistic lives. And I think similarly with the Jukebox, on the surface, you have this amazing physical construct that is really there to store the stories so that they can be shared, but that's really a device for community building."
Elisa Hamilton: "There's such an opportunity to build community through acts of creation, and something that I'm really excited about also is the empowerment that comes with utilizing technology and creating opportunities for folks to show up and record together… And I think that the best public art projects offer that opportunity for participants to engage in multiple levels throughout the creation and then have interaction with the project itself."
Talking about creating opportunity within the workforce, what can we do in AV to make progress toward a truly inclusive industry and workplace? How can companies connect with organizations like The Loop Lab?
Christopher Hope: "I think that it becomes a moral imperative for leaders in the pro AV industry to really start thinking more intentional about some of their internal hiring practices and biases that individuals can have on the management level. You know, when you look around and everyone looks like you, that's not a good sign … We have people from all kinds of backgrounds, but that's intentional and it takes a lot of effort. And so I think allowing more access internally for bias training and understanding equity really needs to happen. Another part of it is being intentional to support organizations like The Loop Lab and other entities that are really trying to create work pipelines for the Pro AV industry."
Then the conversation turns to access. How does audiovisual and multimedia technology help to bring stories alive and create greater, more equal means to communicate, share and connect? Hamilton shares how she has witnessed her work connect with audiences and create community through multimedia, starting with her Sound Lab project with the Isabella Stewart Gardner Museum.
Elisa Hamilton: "Technology is something that I utilize consistently, and I never before had that opportunity. I never would have thought that was something that I could utilize in my own work. And I think that there's so many artists of color who could benefit from that kind of opportunity — who are working in public art, who are doing socially engaged art, who just need the resources and the opportunity and support. To be able to take their community work to the next level and engage with communities using technologies and create this empowering work. So, yeah, I would ask institutions, organizations, and technology partners to step up, set aside some funding, identify some artists of color who are doing work that's exciting, and maybe not in a technology space, and say, 'We believe in you.'"
How can community organizations create new opportunities for careers in the AV and media arts worlds? And how can public art foster more connections through multimedia?
Subscribe to the TIDE Generator Podcast on:
TOPICS IN THIS ARTICLE