Podcast: How Museums Are Creating a New Narrative
Posted on Oct 2, 2020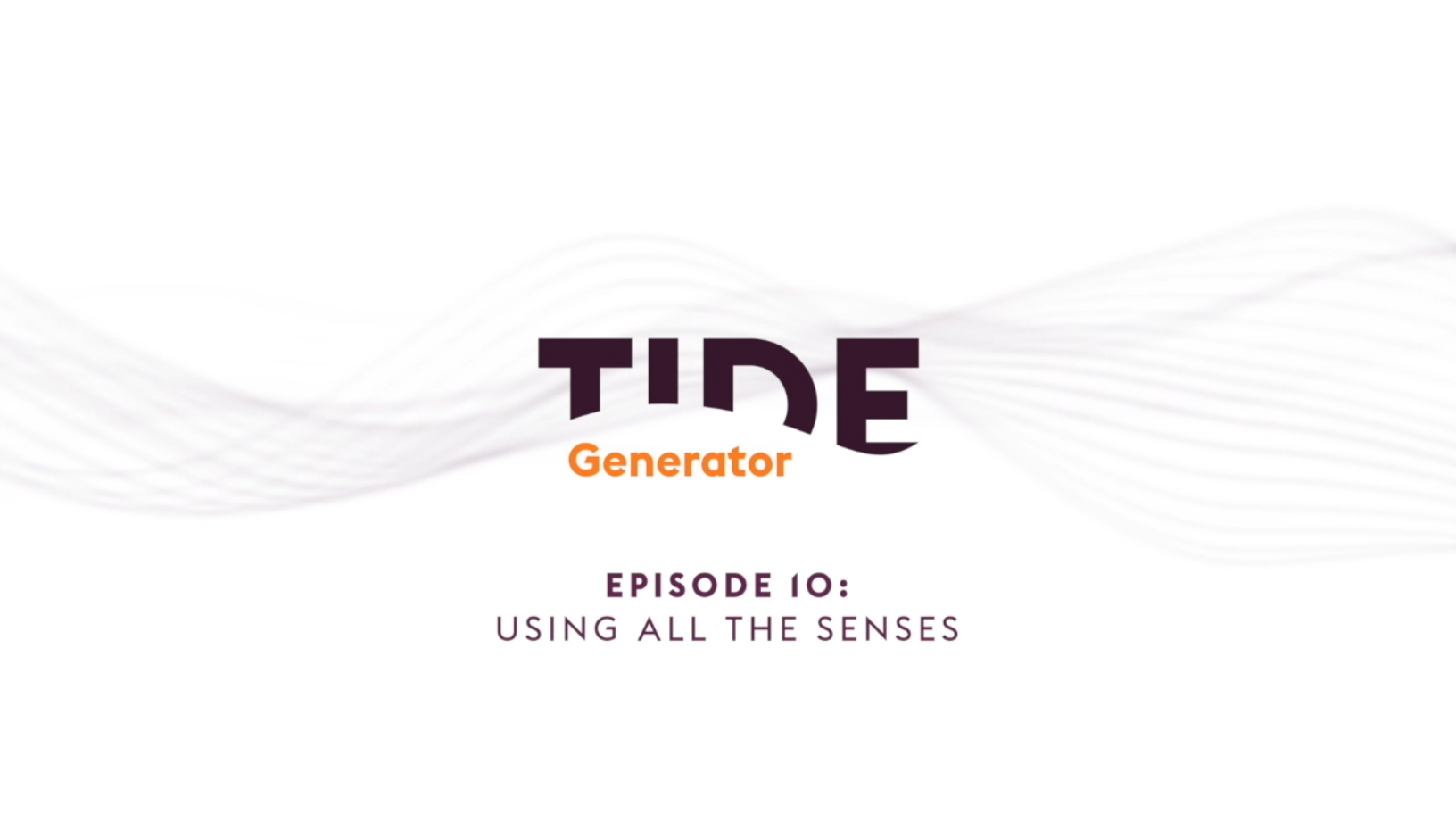 One of the main reasons we will return to public spaces is the search for a fuller sense of engagement. While remote life has us confined to mostly separate and disembodied existences, communicating with each other primarily through the limited rectangles of video screens, in public spaces even the currents of air in outdoor spaces might provide new narrative information. We may regain a deeper connection with natural shifts in lighting, making us more sensitive to environments as a whole.
Our experience of the heavily multi-sensory environments of museums will evolve to meet new standards for safety and to engage audiences on a more fully human level. What can we take away from these present-day modifications to create more resonance in real-world experiences?
As museums begin to reopen at limited capacity with safety protocols in place, most of the usual ways of connecting are eliminated, and we're getting a chance to see what can move people on a sensory level, even with these limitations in place.
TIDE Generator Host Kirsten Nelson talks with two renowned museum exhibit experience designers and technologists, Sasha Harris-Cronin, Principal, BBI Engineering and Maria Mortati, Principal Consultant, Maria Mortati Experience Design to find out more about the new ways we can use interactive technology in these spaces.
Providing many examples of exhibits that have succeeded and, in some cases, failed to use audiovisual and multi-sensory in new ways, Harris-Cronin and Mortati provide insights about the many ways technology can serve the narrative.
Those immersive narrative experiences are one reason people will definitely return to museums:
Sasha Harris-Cronin: "There are a lot of reasons we do storytelling in public spaces. And one of the big ones is that we tend to think of emotion as a mental thing… But they are full bodied. We feel emotions through tactile methods, through auditory methods, through enveloping visual methods, and even smell memory. And in some ways, it's the same reason we go to movies — we want to be overwhelmed. We want to feel things that are larger than ourselves and we want to be immersed and technology can create totally different perspectives and ways to play pretend."
Guests delve into numerous examples of exhibits where multi-sensory and AV elements help to immerse audiences in narratives, including experiences simulating what it's like to be inside the human body, or a fish in the ocean, or even a smoke jumper. That project in particular was a fascinating example of full-body engagement. Which is exactly what we hope for:
Maria Mortati: "The other way I think about museums and engagement… And this is a sort of a traditional model, which is we have two dials — one is resonance and one is wonder. So, if you're a smoke jumper, that's wonder. And ideally that is wrapped in part of a narrative, part of a larger idea that you're immersing in at the same time. Then there's the piece of how does this resonate with my personal experience? And how does the technology serve us to be able to make that happen, or to allow for that possibility?"
Listen to the episode to hear more about multi-sensory designs that harness air flow, haptic feedback, motion tracking, immersive audio, gesture control, immersive video and new ideas like video environments for realistic full-scale LED wall sets like in the production of The Mandalorian.
And at the same time, learn how to get back to the fundamentals, such as with Mortati's work on the Cat Video Film Festival with the Walker Art Center.
Then, looking ahead as museums continue to reopen, what are the realities presented by the sites now, and what sort of contexts are safe? What can we imagine going forward?
Subscribe to the TIDE Generator Podcast on:
Anchor
Apple
Spotify