Podcast: Can we use technology to make events more human?
Posted on Sep 9, 2020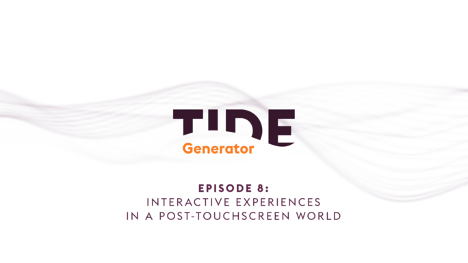 The events and experiential marketing industries have arrived at a new phase in this dramatic and painful pause on in-person gatherings. A number of creative stop-gap virtual production models were hurriedly developed early on in the pandemic. And some resonated more than others. We are learning a lot, and as we settle in for the long-haul with remote life and a gradual return to in-person events, we have an opportunity to completely reimagine the way we connect.
It's time to take a close look at what we liked and didn't like about the way things were, and start imagining how we can enhance the best aspects of events. Can we use technology to make events more human?
TIDE Generator host Kirsten Nelson talks with Adekambi Laleye, Key Accounts with klik and Safeteams and David Title, Partner with Bravo Media, about what it is we like best about events, and how we can use technology to create more memorable connections when people do gather in person again. In the B2B and B2C worlds there is constant pressure to come up with something new, we look at what experiential marketing and event clients are exploring in the virtual and mixed reality realms.
"Customizing the experience for attendees moving forward, making them feel special, giving them a reason to go and then to stay, is going to be super important"
Adekambi Laleye
Key Accounts, klik and Safeteams
This is a time to innovate. What things have we always said we wanted to change about events, but never actually did? What can we try to emphasize in our new imagining of in-person events?
What kind of unique events can be created with limitations on in-person attendance?
Ultimately, what we really want from events is connection. In terms of technology, what existing and emerging technologies are finally getting implemented? How can we take this moment to design something new that will foster better connection at events?
Subscribe to the TIDE Generator Podcast on:
Anchor
Apple
Spotify