New Realities: The Value of Dual CTS Certification
Posted on Aug 20, 2020
We recently talked with Jorge Toledo, CTS®-D, CTS-I, Owner and Engineer, Grupo ACT, from Mexico, on how the specialized CTS designations have helped him accelerate his career and business.
Toledo's passion for AV technology in communications drove him to start Grupo ACT (Group of Advisors and Consultants in Technology) in partnership with his friend Cesar Centeno and one of his uncles who had experience in telecommunications. After developing a strategy to grow the company, he attended the U.S. InfoComm® show. Toledo took some training and decided then to prepare for the CTS certification. Being up to date on the latest technology was one of the motivators for pursuing the credential.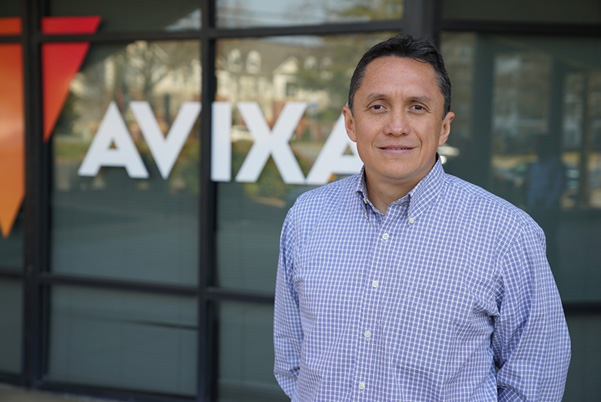 Jorge Toledo, CTS-D, CTS-I, Grupo ACT
"In recent years, I have noticed a large increase in the availability and use of different professional training resources. But it's not only us, integrators, and suppliers. I'm also seeing more and more clients who are well prepared, informed, and interested in getting the most out of many tech resources," says Toledo.
Grupo ACT began to make a name for itself in Northern Mexico. Cesar, his associate, runs the sales and marketing operations, while Toledo is responsible for engineering, design, and innovation.
Journey to Dual CTS Certification
With his increasing responsibilities in the company, Toledo felt it would be helpful to expand his AV knowledge. He took on-demand courses from AVIXA® to review installation best practices and prepare for the CTS-I certification. Then, in 2017, he studied for and earned the CTS-D certification. He now holds both specialized credentials.
"We have won bids for projects from North American companies where CTS-I and CTS-D engineers are required," says Toledo.
Beyond benefiting the projects for Grupo ACT clients, his CTS certifications have allowed the company to expand its business outside of Mexico, to countries such as Colombia and Costa Rica, to support local companies that participate in tenders where a CTS-credentialed engineer is required. Toledo works hand in hand with these companies and travels to advise and supervise that all the work meets the expected standards.
Having reaped the benefits of a professional education, Toledo has now developed a training program for Grupo ACT employees that includes certifications on products and solutions by manufacturers.
"We want our personnel to have the knowledge needed to be autonomous, instead of depending on temporarily hiring programmers or technicians from other companies," he says. "We have taken advantage of these months of the coronavirus pandemic to speed up the training of two people in our staff, our chief of engineering and a programmer, so they can apply for the exam and get their CTS certification soon."
According to Toledo, the regional market for AV solutions is now more sophisticated and way more competitive, bringing multiple benefits for the client. Customers are well informed; they require contractors to be certified or compliant with international standards such as those administered by AVIXA.
Looking Toward the Future
Restrictions on mobility and gathering brought by the coronavirus crisis have driven Grupo ACT to make some adjustments to its solutions in courtrooms for oral trials. Today, even if nobody is physically in the courtroom, there is enough versatility for everyone to be connected remotely with the same level of information protection and encryption they previously had, including the ability to record, broadcast, and manage all of the processes.
"The keys are integrating solutions, optimizing resources, and investment," he says. "We must take advantage of our knowledge to innovate and satisfy our clients' needs in communication. AV solutions range from oral trials in courtrooms to school graduations, where we provide a virtual ceremony solution with prerecorded contents and streaming through platforms such as Facebook and YouTube."
Jorge Luis Toledo Patron's professional success story is marked by his passion and interest in continuing education, and a succession of decisions that have put what is essential above what is urgent.
TOPICS IN THIS ARTICLE