Music Sets a New Tone for Hotels During COVID-19
Posted on Oct 27, 2020
The notion of a getaway has new connotations in these times of social distancing and restricted travel. It's still about an escape from everyday life, but now there is a lot more "care" in carefree.
Creating a sense of comfort is core to hospitality, and in these times, much of that comfort comes with a sense that health and safety are top considerations throughout all hotel operations. In addition to the more clinical requirements, guests can be put more at ease through careful cultivation of the atmospheric elements of a space, including music, lighting, decor, and aroma.
"When you look at everything through the lens of well-being, sound takes on the same qualities as texture, as ingredients, as color, and you start to think about sound in the context of how it amplifies the wellbeing experience," says Pablo Henderson, VP of Marketing for Equinox Hotels, which opened in New York's Hudson Yards neighborhood in 2019. "Hospitality is ultimately how you make people feel, and feeling will resonate for infinity. I would argue that music and sound play a more important role in bringing people together now than ever."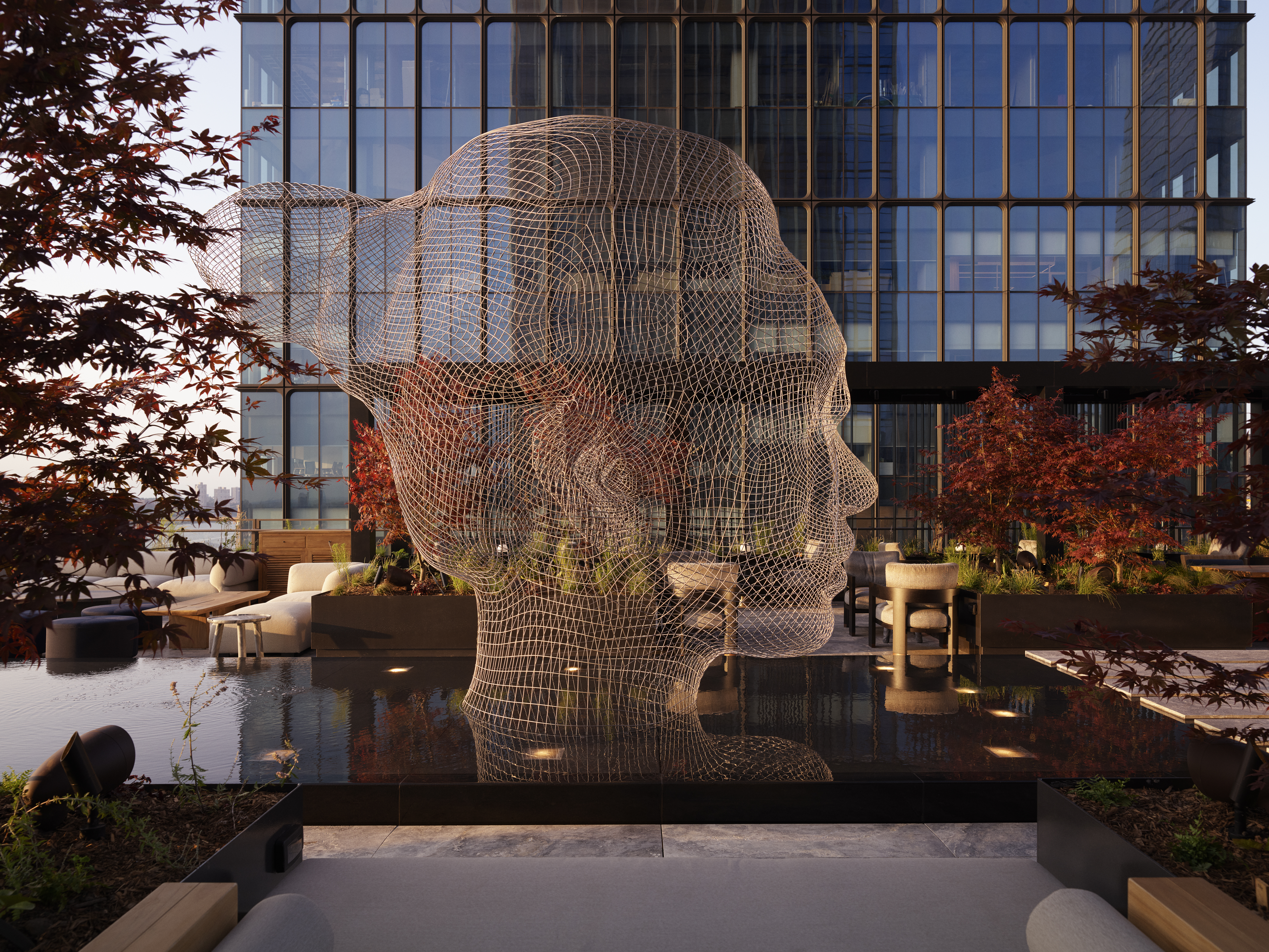 When the hotel had to shut down for several months during the early part of the pandemic, it continued to offer its "Rituals" content, featuring music and programming for meditation and yoga, to the public online. After reopening, the hotel noticed an uptick in interest for Rituals, answering a need for "re-centering along your travels," says Henderson.
Related: AV Is Key to Telling Stories From a Distance
He sees music as an extension of one of the foundational roles of innkeepers, noting that centuries ago, innkeepers were the original "information superhighway," providing updates on the latest fashion, art, and music trends to guests in an exchange among travelers who brought news from afar. Today, an equivalent can be seen in music curation, and ideally those sounds are unique to a brand, pulling in sensory elements from around the world. "If you're an innkeeper who still values that role as a central pillar of society, your job is to influence a little bit, to share a little bit of what people are not necessarily always accustomed to, while always being willing to provide some of the creature comforts of home," says Henderson.
Hotels are paying even more attention to that influence and the messages that their music choices send, according to Anida Gurlit, Creative Director of Music Design with Mood Media. She has noticed that along with new cleaning and communication protocols, the overall tone is changing.
"The same shift is happening with our music programing," says Gurlit. "We're trying to create a more balanced approach, without killing the energy altogether. Where there may have been a more celebratory kind of vibe in some hotels, it's kind of inappropriate now. It's not a time to party, but it's also not a time to be depressing.
"We're definitely seeing that people are wanting to support more diverse styles of music," she adds. "In the past, people were a little scared to step outside of what's safe, and now people are kind of thinking outside of the box as far as what they're willing to try, which is nice."
Selecting the right tunes to match the new feelings about travel and hospitality is not a process that should be left to robotic playlists and algorithms, maintains Gurlit. "You can't just accidentally have a song play that's about loss, or death, or highlighting illness. You have to really watch what songs make it onto a playlist, and only humans can curate that. When something happens where you've got to be really sensitive on such a granular level, a computer may not pick up on that."
DJ, music curator, and producer Jared Dietch, Founder of Jared Dietch Music Matters, sees these differences in the hotels he creates musical content for and believes it's crucial that hotels revisit the music they're currently playing. "If your hotel is running at 20%, that's a different experience than running at full speed, and so you have to think about music and what you're trying to create as an experience," he says.
Related: Facilitating Travel With Audiovisual Technology in a Pandemic Impacted World
In an article he posted on LinkedIn recently, Dietch provided advice on how hotels should pivot their musical choices right now.
"Hotels can't just give up on infusing energy and fun into their spaces. They also can't pretend nothing has changed. Now more than ever, the right kind of music is essential. If they play to what is there, the energy is too low. Playing to what it once was is 'tone deaf,' and they'll get a misalignment that just feels awkward and alien to the guest," he wrote.
With clients located all over the U.S. and in various countries around the world, Dietch has observed a continual and global commitment to music as vital to operations, and this is especially true in luxury hotels. Reconfiguring restaurants and bars to adhere to social distancing, where standing crowds of hundreds might be greatly reduced with the implementation of new table service, has been an ongoing challenge, but Dietch is optimistic that travelers will accept the limitations and restrictions of travel during a pandemic and start looking to get away again in spring 2021. "It's certainly something that people are craving," he says. "By then there'll be a level of either optimism or just realism that this is what it's going to be."
Read Next: Creating a Virtual Bridge Back to Physical Spaces
Hospitality providers like Convene, which provides high-end workplace, conference, and events facilities, have developed interesting new virtual options that go beyond the talking-heads format to which we've become accustomed.