Industry Insights: Higher Ed AV Explores Lessons Learned through the COVID-19 Pandemic
Posted on Nov 19, 2020
This month the Higher Ed AV digital magazine tackles the theme, "Lessons Learned." Back in March, higher ed tech managers were all speculating on the fate of the pandemic and how long it would last. What would the impact truly be? Little did they know, it would actually turn out to be a paradigm shift for our entire vertical.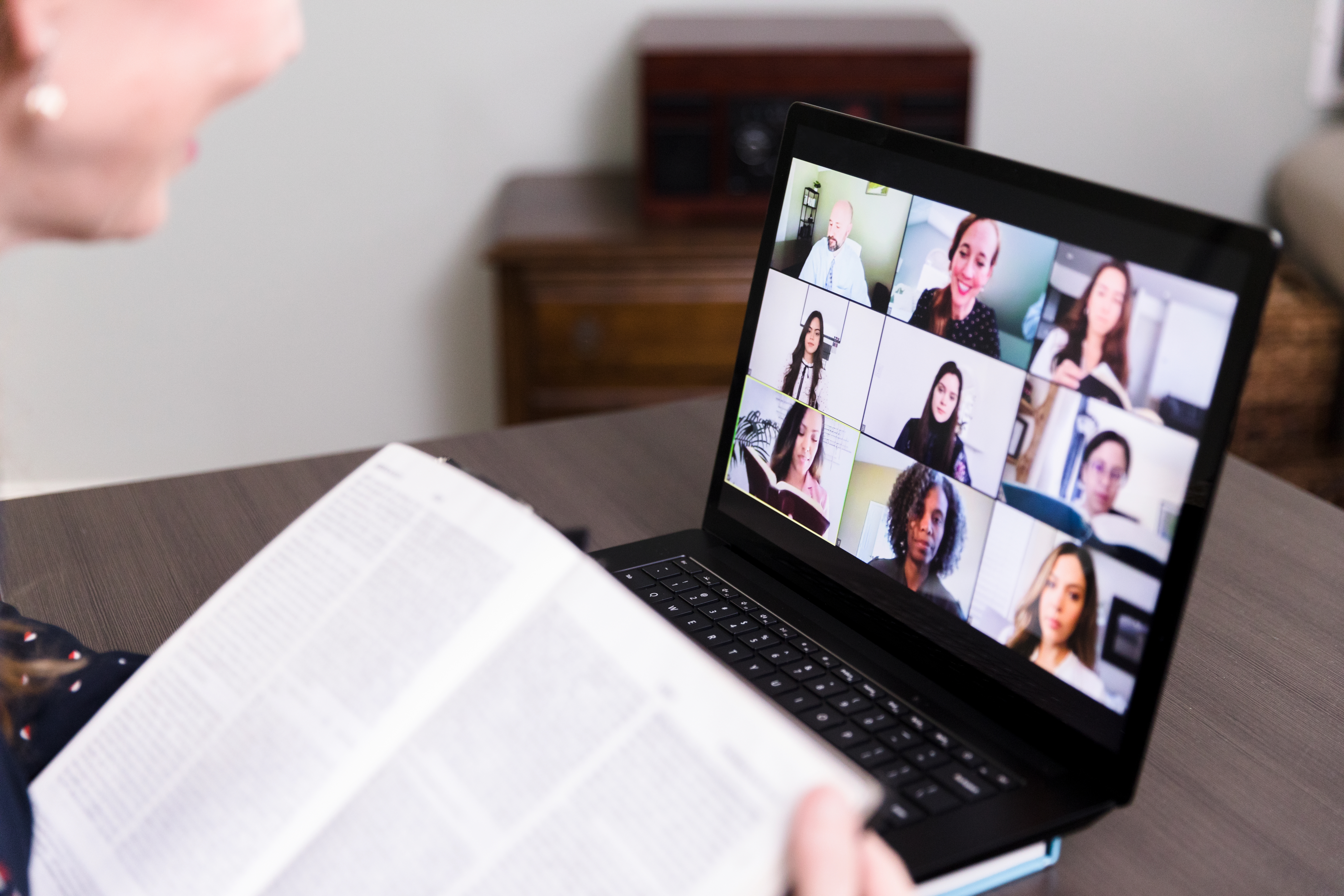 Each page of the Higher Ed AV digital magazine dives deeper into the shared experiences and solutions higher education institutions discovered in response to the pandemic. The magazine includes several industry podcasts and articles boasting a variety of open discussions about what we have learned regarding the importance of community and tech usage in this new normal.
This month's featured articles include a "Tech Manager Spotlight" with USC's Raj Singh offering insight into his day-to-day operations as a Senior AV/IT Solutions Architect in a fast-paced and ever-changing environment, and the "People on the Street" offer their tips and advice on lessons they've learned over the past eight months. This month's FLEXspace project highlight article conducts an interview with the staff from Penn State's Teaching and Learning with Technology department, exploring the importance of creating a hyflex space and what it takes to do this successfully.
The multimedia podcasts include: The Higher Ed AV podcast, AV Superfriends "On Topic," The AV Life, and It's Joes Joe. Higher Ed AV discusses how implementing flexible standards and teamwork can generate success on campus. AV Superfriends takes a look back at the effects of expediting six years' worth of change in six months. The AV Life brings #AVTweeps together to talk shop and respective issues that have arisen in their verticals. It's Joe's Joe takes a step back from shop talk to discuss mental health in the workplace and how to create micro wins for yourself to boost morale. Also, they make fun of Joe, i.e. Joe Way.
In his IT in AV column, James King talks about how processing to understand, and not just processing to respond, makes for easier and better service to our end-users. Steve Gibbs in the Religious Perspective discusses how lessons can be learned from talking to those around you in your institutional community and experimenting with the technology onsite to learn about problems before they happen. In Business of AV, Joe Way warns us about the need for greater fiscal responsibility in these uncertain times and that when in doubt, measure more, cut less. Justin Dawson brings an interesting view from Across the Pond to talk about five life-altering lessons learned through the pandemic that no one could have imagined would be this consequential. HETMA steering committee member, Craig Shibley, discusses how what tech managers have accomplished now needs to be future-proofed in preparation for an eventual return to campus.
Crestron and Sennheiser compliment the monthly offerings. Crestron provides tech managers with tangible solutions to this pandemic crisis through products available to help with a hybrid and online teaching and learning environment. Sennheiser shares a case study on St. John's University and the benefits of utilizing ceiling microphones in a touchless world in support of their "classrooms without borders" initiative.
The Higher Ed AV digital magazine can be found at https://www.higheredav.com, and on Twitter, Facebook, and Instagram. For media inquiries, contact Joe Way at [email protected].
TOPICS IN THIS ARTICLE