How This AV Manufacturer Rewards Dealers Who Earn the CTS
Posted on Oct 17, 2019
Lectrosonics President Gordon Moore explains the value of CTS-D and CTS-I certifications and how AV manufacturers can benefit by incentivizing customers to certify their staff.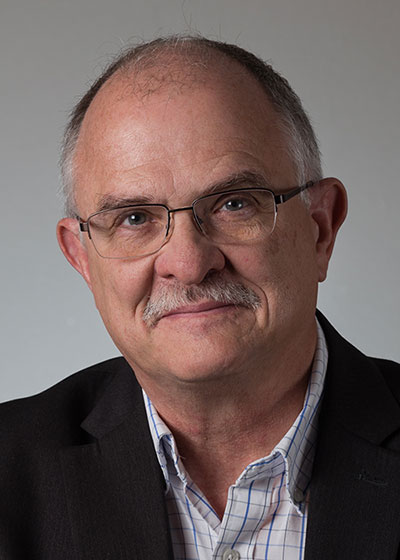 Gordon Moore, President of Lectrosonics
In his 30+ years at Lectrosonics, first as VP of sales and for the last four years as the wireless microphone and audio processor manufacturer's president, Gordon Moore, CTS®, has seen every install disaster in the book. It is why he is so passionate about education and certification in the AV industry, and a strong proponent of AVIXA's Certified Technology Specialist™ credentials.
Moore has been actively involved with AVIXA™ training and education for decades, as a senior faculty member and part of the team that developed the CTS curricula, as well as serving on the Professional Education and Training Committee, which he chaired in 2015. He earned the coveted AVIXA Educator of the Year award in 2000 and, in 2019, was awarded the Fred Dixon Service in Education award in recognition of his substantial contribution to AV education.
"I've always been an active supporter of the CTS program," says Moore. "I first got involved with AVIXA training because of failed installations that involved our gear, which were almost always due to install or design errors. As a company, Lectrosonics was spending literally tens of thousands of dollars a year flying out to troubleshoot installations that were poorly done."
Frustrated at the regularity with which he and his coworkers were encountering dysfunctional audio systems, Moore became convinced that education and certification could not only save the company money but would undoubtedly improve the level of competency throughout the industry. Hence his career-long support for training and education within the AV industry. When Lectrosonics launched its ASPEN line of professional audio processors in 2009, the company introduced the ASPEN Certified Dealer program, under which dealers who reach and maintain a certain level of competency are given exposure, recommendation, and, most notably, a better price on product.
"The program gives incentives and preference to our dealers that have CTS-D or CTS-I certified staff and who have achieved a successful ASPEN installation in the past. We steer end users to these dealers, and they are the only dealers we list on our website," explains Moore.
It's important for an AV dealer to be well versed in the basics of audio, rack building, video installation, and all their various interactions, and that's what the CTS certifications provides, he maintains.
"There are very few equivalents. We have found that we don't get problems in the field from anybody who has been through the CTS-D or CTS-I certification programs. We ship them the gear, it gets installed, and we never hear from them. When a company provides a high-quality installation, the problems just go away."
Moore has a laundry list of examples of awkward phone calls he's had with customers over the years due to "random acts of wiring," or techs not understanding how to program a product or not reading the manual – many of which he shared in his CTS classes as examples of what not to do.
"No one ever calls a manufacturer to say, 'It's working great!' The only time we hear from people is when there's some problem in the field," he says. "But if a CTS-D or CTS-I certified technician calls up and says they have a problem with the product, we snap to attention, because there's a high likelihood they have a genuine problem or that there's a quality control issue we need to deal with. It carries a lot more weight with us than someone calling us up and saying 'Dude, your thing doesn't work; I turned it on and I'm not getting any audio'."
That's why Lectrosonics offers a better price to dealers that can show they have invested in training, he says. "I know I will realize the savings in not being forced to spend hours on the phone or sending someone out to the installation in a last desperate move to get the thing up and running. We don't have to do that with dealers whose staff are CTS-D or CTS-I certified. They have their act together, and typically when they have a problem it's our problem. When it's not a certified dealer with a CTS-D or CTS-I on site, typically the problem is at their end."
Penetration in the ASPEN Certified Dealer program has been high among dealers who are already members of AVIXA, he notes, especially those that are active members. Getting other dealers on board is a case touting the benefits. When his sales staff hear from potential new customers, they are encouraged to learn more about AVIXA and its training and certifications and to become a certified dealer.
"If every manufacturer would dig their heels in and say, look, we'll give you a break if you're certified, it would certainly improve the level of competency among dealers and end users. Everyone benefits when the person who's installing a product is completely familiar with it," he says, noting that dealers whose staff are CTS-D or CTS-I certified will almost certainly realize a significant return on their investment.
"It's not free to put an employee through those certification programs, but it's cheap in comparison to the mistakes," says Moore. "You can lose more money on a single AV installation than it would cost to put two people through both programs. It literally is that cost-effective. A CTS-D designer is going to be more efficient because they're taught basic recommended practices that yield reliable results every time. A CTS-I installer is going to get the job done faster. They're going to walk in and turn that job around. And when they're finished, it'll be beautifully installed and won't require a bunch of return trips. So, for the dealer, having certified staff is an investment in failure-proofing their gear; just like roads and bridges, a well-designed AV system should never fail."
TOPICS IN THIS ARTICLE