Growth and Standards at Delft University
Posted on Dec 8, 2017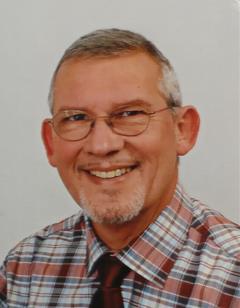 Delft University of Technology, also known as TU Delft, is one of the Netherlands' premier universities and one of the highest ranked technology institutes worldwide. Founded in 1842 in the city famous for pottery, artist Johannes Vermeer, and its tourist-drawing bridges and canals, the university has seen significant growth in the past decade, nearly doubling its student numbers to more than 24,000.
TU Delft's Education Expert AV-IT in Learning Spaces, Dr. ing. A.H.W. van der Zanden, known to his friends as Piet, has his work cut out keeping up with the growth – and what he calls his greatest challenge: transforming classrooms and lecture halls to meet today's demands.
Himself a graduate of the university, van der Zanden's Ph.D. research on positioning next-generation education technology was the foundation for his current work with the university's AV-IT unit.
"In the last decade the number of students at our university has grown to a level that has been forcing us to rethink and refurbish lecture halls and classrooms, and this has happened concurrently with unstoppable changes within our education practices," he says, describing his work as developing teaching and learning functionalities for education spaces in new buildings and renovations. He is currently involved in feasibility and usability studies for education spaces "developing and investigating next-generation teaching possibilities that bridge the physical and the virtual."
Van der Zanden is the onsite contact for teachers and education consultants, translating their wants and needs into teaching and learning spaces at the university. This involves liaising with AV and IT colleagues, suppliers, and manufacturers to come up with solutions, and then designing procedures and methods to aid the teachers in their daily routines and for colleagues to conduct quality measurements.
"We have about 350 halls that were being maintained by faculties themselves, but not very adequately. The university board decided to centralize the time-scheduling of the education spaces due to the growth of student numbers. Now lecturers and students are spread over campus instead of in their own buildings, hence standardization and identical operation became an important topic."
Van der Zanden and his team came up with Cookbook Education Spaces, a guide to the practices and spaces they worked on, with descriptions of the requirements for the education spaces at the university. The publication helps instructors and designers, and sets guidelines for the standardization, operation, and usability of the spaces for the AV and support staff. Recently, his team has been applying the AVIXA™ Display Image Size for 2D Content in Audiovisual Systems (DISCAS) standard, to guide positioning and display size in lecture halls and classrooms.
"Standards represent an enormous body of knowledge and experience," says van der Zanden. "It makes sense to follow the given guidelines. Readability is an important but underrated issue in lecture halls and classrooms.
"As an academic but with an electronic and education background, I dug into daily practices and did measurements into character heights that lecturers wrote on blackboards, whiteboards, and electronic boards."
He came up with his own measurements and results, which corresponded with those outlined in the DISCAS standard. "It all started to come together when I put the work that we had done specifically in our education spaces with the standard. It is good that our empirical findings were already worked out in a standard, as it was then easy to apply it."
The result, he says, is that, "teachers and lecturers recognize the operation panels despite the buildings and know how the installations work. Students can read and follow presentations and lectures."
With the sharp increase in student numbers at the university, the AV-IT team has had to work on creating efficient spaces as well as overseeing design and construction of several new education buildings. A five- to eight-year transformation plan was approved by the university board in 2016 that includes upgrading about 200 education spaces, a teaching lab, a learning center, and a new education center.
"We are considering sightlines, readability, image quality, seating, layout, speech intelligibility (in its initiating state), capacity, and lighting based on the applied education practices. Moreover, with new buildings we are involved from the very beginning and can now instruct the architect instead of coming into the space as last in the line," he says.
This has required a larger group of project managers and AV-IT support people, and the team has a new approach to liaising with architects and builders.
"Above all, we've adopted new policy guidelines for standardization and quality control," he says. "A few years ago our halls and classrooms were designed and built according to conventional ideas, such as frontal teaching practices with just one projection screen and a chalkboard. But education demands are different nowadays, with digital writing, active learning, and more collaboration. In the near future, classes will become hybrid, with physical and virtual students, and digital writing will be a commodity. It's those more advanced lecture halls and classrooms that need our dedicated attention. Today, it is all about education first and not just copying conventional spaces."
What inspires him the most, he shares, is an emotional click with the institute and achieving up-to-date and state-of-the-art education affordances. "I feel responsible for getting things right and making educational innovation possible."
---
Get Your Copy
Discover how the display image size standard can help you create great experiences.
TOPICS IN THIS ARTICLE