Enduring Through Difficult Times
Posted on Oct 7, 2020
2020 has been a tough year for everyone, and signs point to things continuing to be tough for some time. Businesses large and small are having to learn how to survive and adapt through the pandemic. For AV professionals, particularly those in the hard-hit live events industry, it's a supremely challenging time. The following round-up of sessions from InfoComm 2020 Connected offers some guidance and inspiration for industry members during these difficult times.
Rebuilding Revenue in the Wake of COVID-19
The AV industry has been leading the charge in helping communities and businesses continue to connect and thrive while many remain quarantined or under lockdown. In this attendee-driven Q&A, learn how integrators have extended empathy and generosity to their customers in this time of crisis and hear them discuss how, as some states and regions begin to reopen, they can rebuild their revenue streams without damaging those relationships.
Understanding Labor Burden to Recover Your Costs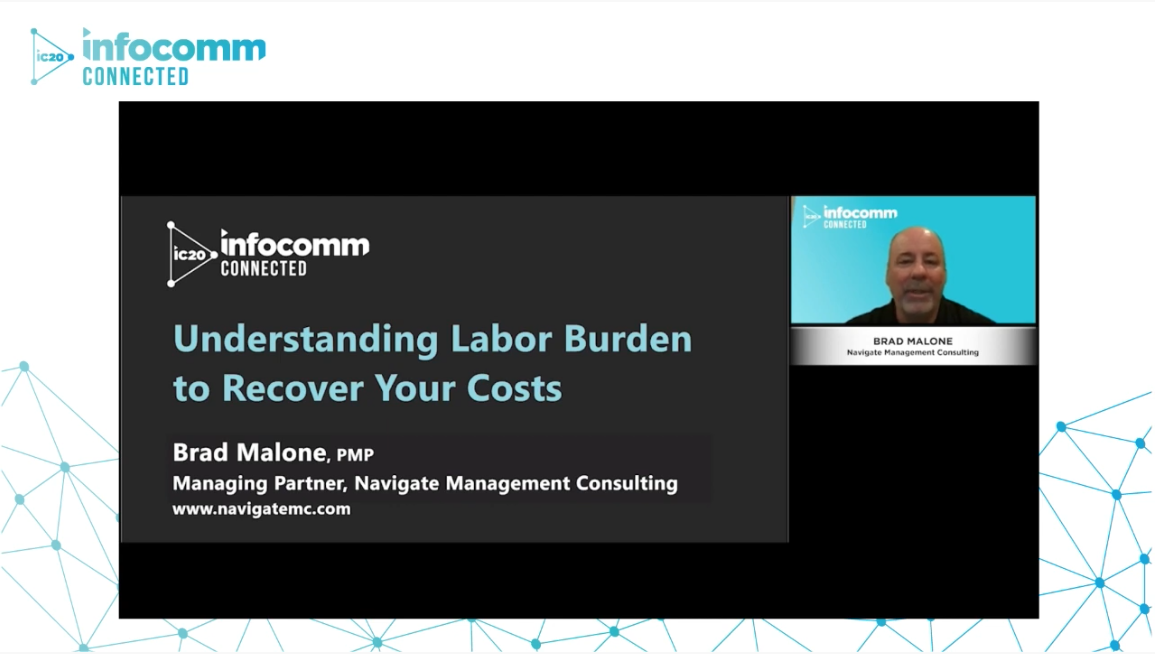 There are plenty of ways to lose money in the AV integration business, and one of the easiest is undercharging for labor. How much you pay an employee, how much you charge for that employee, and how much labor you are estimating and selling are all very different numbers. This session covers the "why, what, and how" of determining labor burden — explaining and showing how to determine direct and indirect burden, chargeability and utilization and their impact on burden rates, and cost recovery strategies, as well as determining when it is time to add or subtract staff to maintain both growth and profitability. Learn how to identify and segregate your cost categories and calculate your real costs for labor and overhead and determine what your charge rate should be and how to sell more of it.
Boosting Your Brand to Capture New Business in AV
As AV companies shift their offerings to reflect a new reality, how can they amplify their brands to position themselves for growth? In a panel discussion moderated by multimedia journalist and industry champion Alesia Hendley, guests from the event production and experience design spaces shared knowledge on their top strategies for boosting their brands and their business. A roundtable of new ideas is followed by a Q&A with the hosts.
Your Socially Distant Workforce
The post-COVID-19 event environment will require a different workforce deployment than in the past. Event vendors will have to find methods for providing adequate numbers of not only qualified, but certifiably healthy event staff. What happens when your number one tech is turned away from the work site when they can't pass the health check?
Finding Opportunity in Crisis: Taking Your Live Events Business to the Next Level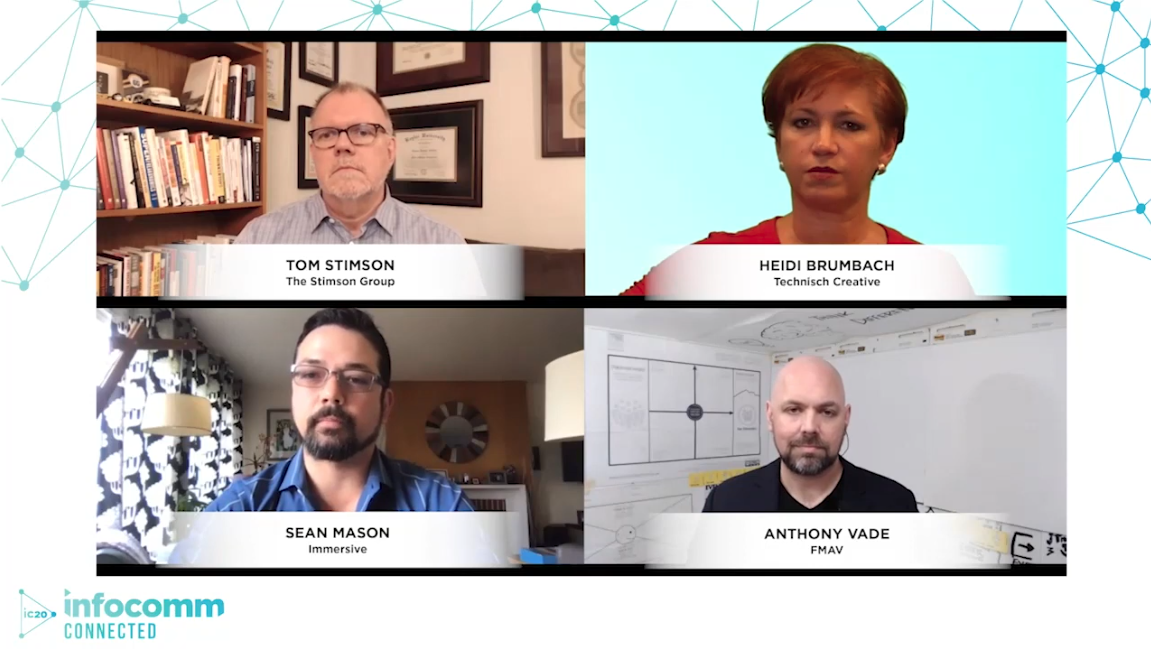 There are many what-ifs to consider as the corporate events industry urgently reboots the fundamental ways that they do business. This session brings together a panel of experts to discuss questions such as:
How has the pandemic changed what kinds of experiences might resonate with attendees?
Will a consequence of the pandemic be a desire for even more meaningful engagement?
Where are the opportunities and limitations for the live events industry as a consequence of the pandemic?
How do you structure potential new pricing models and communicate those to your clients?
With so many potential changes ahead, you cannot afford to miss these insights.
Related: InfoComm 2020 Connected: State of the AV Industry
Watch Sean Wargo, Senior Director, Market Intelligence at AVIXA®, explain the expected trajectory for the pro-AV industry over the next five years.
And if you are in need, check out these COVID-19 resources for AV professionals.