Conferencing and Collaboration Sessions at Infocomm 2021: Getting Together via Technology
Posted on Aug 5, 2021
Whether you are in person or virtual or some combination of both, conferencing and collaboration are key building blocks for any organization. We've put together some compelling sessions for InfoComm 2021 to keep you up to speed on the latest trends in the industry as well as managing for today's environment. Here are some of the highlights:
---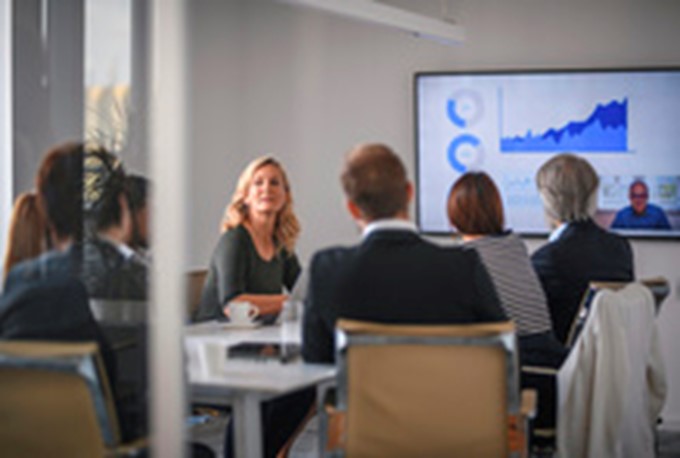 Tuesday, October 26, 2021
The Current State of Conferencing and Collaboration
Sean Wargo, Senior Director, Market Intelligence, AVIXA
1:30 PM – 2:15 PM
A panel of the foremost manufacturers and service providers share their insights on where conferencing and collaboration are now, a year and a half after the COVID-19 pandemic reshaped our world. Plus, their predictions on where we are going next.
Enable Meeting Success through Technology and Human Connections
Kay Sargent, Senior Principal Director of WorkPlace, HOK
Adriana Rojas, Director of Interiors, HOK
2:15 PM – 2:45 PM

We are living in a time with an abundance of tech innovation and tools that enable new ways to connect. But most meeting rooms are ill-suited to meet the various types of gatherings we have today. We need to rethink how we design space and the experience.
---
Wednesday, October 27, 2021

Using Workplace Analytics to Manage the Modern Workplace
Chris Jaynes, Founder & CTO, Mersive
9:00 AM – 9:30 AM
One of the biggest challenges facing workplaces today is understanding and managing how we return to work. Workplace analytics technologies provide AI-based visualizations of room and technology utilization. These insights empower organizations to monitor how collaboration evolves within meeting and learning spaces to inform workplace strategy and budget decisions.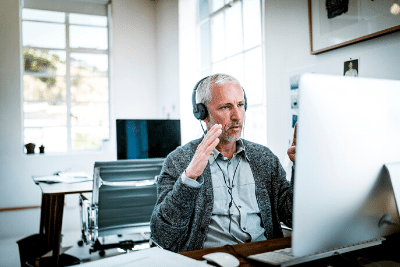 What's New in BYOM
Chris Jaynes, Founder & CTO, Mersive
Shannon Webster, AV Manager, Instacart
Jay Taylor, Senior Director, Strategic Alliances, Screenbeam
Justin Watts, Senior Design Engineer, Apple
9:30 AM – 10:15 AM
Bring your own meeting (BYOM) systems are top-of-mind and have accelerated over the past year to become simpler, more flexible, and more capable. Rapid advances in wireless collaboration technologies and personal device control options have transformed the capabilities in meeting rooms while health and safety conscious workers are accelerating adoption. Join a panel of the foremost manufacturers and service providers to unpack what's new for BYOM systems and the collaborative possibilities these new technologies unlock.
Artificial Intelligence Tools in Corporate Conferencing
Megan A. Dutta, Director of Emerging Markets at the rAVe Agency
Linda Gedemer, Principal, Technology, AlfaTech
Damon LuVisi, Consultant Liaison, Barco
Lance McDonald, Audiovisual Manager, Capital Group
10:45 AM – 11:30 AM
There is undeniable heat surrounding Artificial Intelligence (AI) tools right now. When it comes to AI in conferencing and collaboration systems, however, how much of that intelligence is truly artificial, and how much is clever macro programming? In this session, a panel of the foremost manufacturers and service providers will clarify what we mean by AI in conferencing and collaboration. We'll break down what we can expect AI applications to accomplish in a collaboration context, distinguishing what's already possible, and what needs to change to make further reach applications a plausible reality.
---
Thursday, October 28, 2021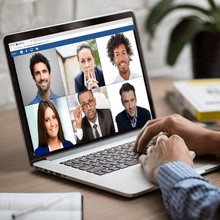 Creating Equitable Experiences over Video Conference
John Arpino, Manager Audiovisual Design, Google
Danny Bhadran, Program Manager, Google NorCal
4:30 PM – 5:00 PM
This session is about creating equity for an accurate representation of varying skin tones on video conferencing. Google has done extensive work in designing systems and spaces that look to create equitable experiences for all users. This session will share research and engineering done by Google to further VC equity in physical space types and also while working remotely. This work has resulted in guidance, best practices, camera qualification and design, along with lighting design. Through this case study you will gain awareness of what it means to create an equitable experience, how to test for it, and how to promote lighting and equipment specifications that create equitable experiences for everyone.
---
To see the full list of Conferencing and Collaboration sessions click here:
InfoComm 2021 Conferencing and Collaboration
.
TOPICS IN THIS ARTICLE